Beacon's Bridge Program is designed to ease the transition from injury recovery to return to full function, decrease your risk of re-injury, and improve strength, range of motion and balance.
The Bridge Program helps:
Assess areas of functional deficit
Gain confidence and stability when returning from injury
Return to full activity safely
Improve strength, range of motion and balance
Develop strategies to reduce pain and dysfunction
The Bridge program focuses on using functional analysis to determine the specific exercises that will help individuals reach their optimum level of function. Sessions are individualized and completed by one of our certified athletic trainers, Josh True.
The Bridge Program is open to:
Anyone looking to return from injury to full strength and mobility
Anyone looking to improve their level of strength and wellness
Athletes looking to return to play or gain a competitive advantage
Patients who have initiated formal physical therapy and/or received clearance by their Physical
Therapist and Physician to advance to the Bridge Program
To schedule a session with the Bridge Program, please click "Schedule Online" or email Josh True by clicking the button below: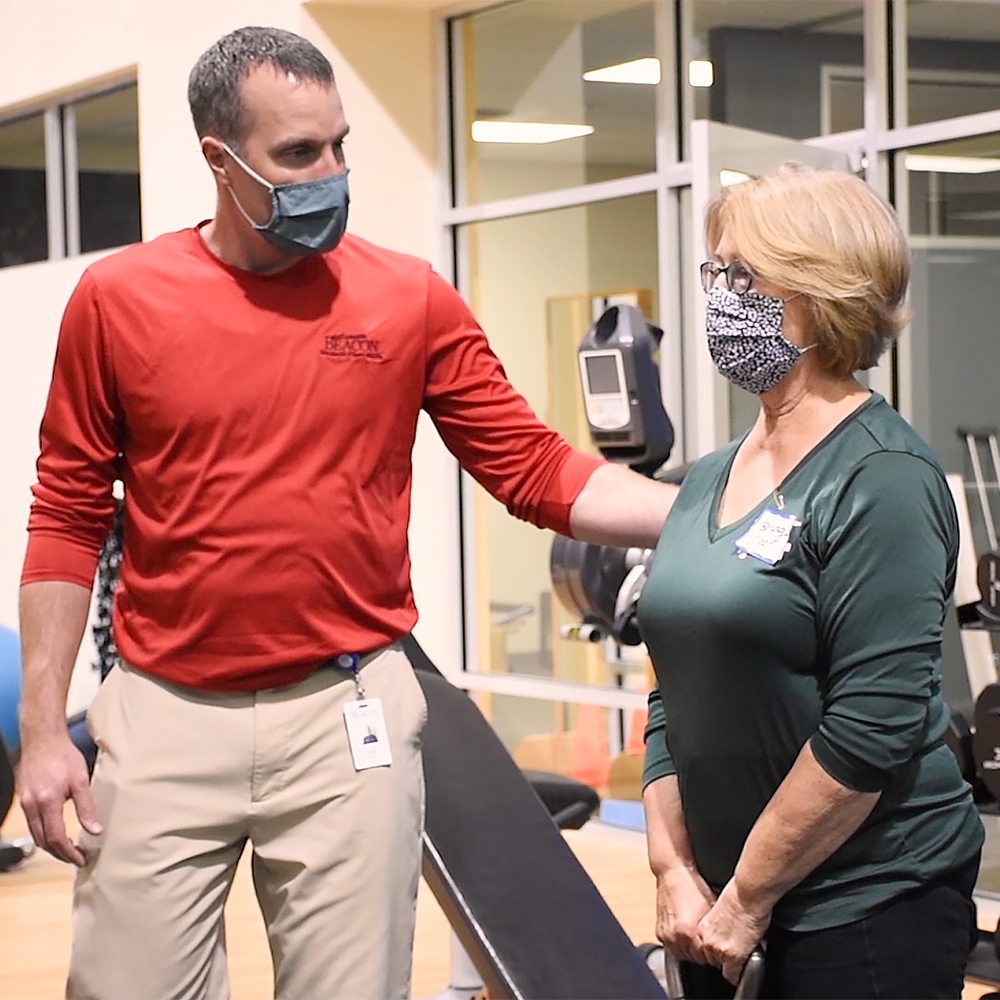 Meet Josh True, ATC
Josh True is the lead Certified Athletic Trainer for Beacon's Bridge Program.
Josh is a Certified Athletic Trainer through the National Athletic Trainers' Association. He is also a Certified Strength and Conditioning Specialist through the National Strength and Conditioning Association, as well as certified in the Functional Movement Screen, Y Balance Test, Functional Capacity Screen, and Selective Functional Movement Assessment through Functional Movement Systems. He is certified in Graston Technique and Myofascial Decompression Treatment. Josh is a member of the NATA, GLATA, OATA, GCATA, NSCA, and FMS
Josh is originally from Nebraska. He earned his Bachelor of Science in Athletic Training from Nebraska Wesleyan University, and his Master of Arts in Exercise Physiology from the University of Nebraska at Omaha.
Josh began his career at Washington High School in Indiana, then continued his career at Warren Central High School/Methodist Sports Medicine in Indianapolis, and Indiana State University. He previously served as an athletic trainer at Lakota West High School as part of the partnership with Beacon Orthopaedics and Sports Medicine. He has worked with athletes of all ages, including middle school to collegiate, professional, and Olympians, as well as presented at local and state levels on Functional Rehabilitation and Progression. He also works with people of all ages who are looking to get back to a full level of function after injury.
He and his wife Erika reside in Loveland, Ohio with their three children Lillyan, Landon, and Kyler.
"After having both knees replaces and completing formal physical therapy, I felt the need for more assistance transitioning to my pre-surgical active lifestyle. The Bridge Program has provided me that step. Josh is improving my confidence in what these new knees can do! My balance, agility, strength, and stamina are all improved beyond expectations. I would recommend the Bridge Program to anyone looking to make a transition back to an active lifestyle post joint replacement surgery.
When completing physical therapy after tearing my ACL, I went straight into Beacon's Bridge program. I am extremely grateful for the program. Josh was very easygoing and played a big part in determining my weak points, as well as putting workouts together to help me improve on them. I finished the Bridge program with more confidence about my recovery.
After Surgery, I spent quite a bit of time in physical therapy. Despite my efforts and hard work, I still didn't feel like I was back to where I was pre-surgery. The Bridge Program did just that. After following Josh's program, I felt like I was ready to get back on the court.
There certainly are applications of the Bridge program for competitive or recreational athletes, but the general public can reap benefits as well. I started Bridge after completing treatment for a bulged disk, and 6 week later, I noticed substantial improvement in stability, balance, and strength. Josh's coaching approach is cautious to avoid injury, but deliberate and challenging to ensure week-over-week progress. I'm glad I chose Bridge, and I have encouraged friends and family to do the same.
View More Testimonials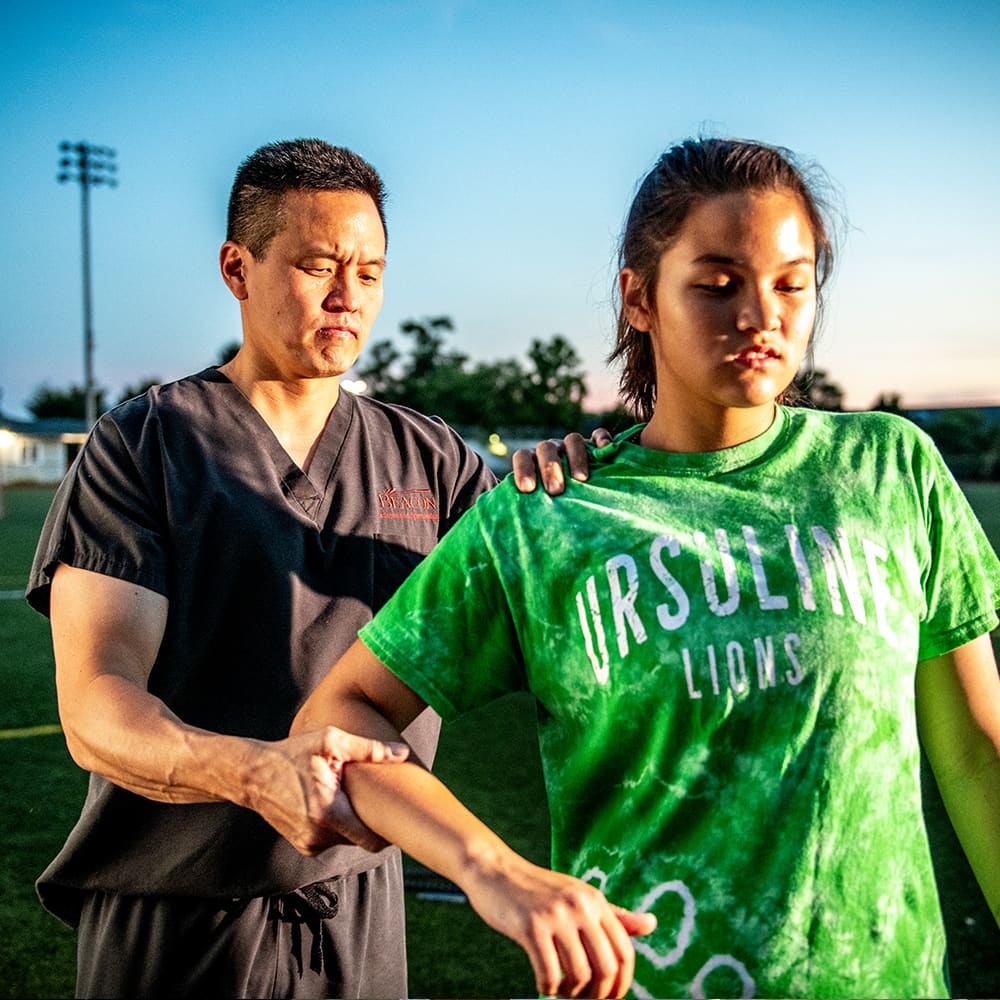 Payment Information/Packages
Single Session: $50
Four Sessions in Advance: $185
Eight Sessions in Advance: $350
12 Sessions in Advance: $495
Number of sessions needed depends on injury and patient progress
This program accepts HSA and FSA
Note: Insurance only covers standard physical therapy, this program is considered training beyond physical therapy.
Location
Beacon Summit Woods, 500 E Business Way, Sharonville, OH 45241
Contact Information
Josh True, ATC
Email: jotrue@beaconortho.com
Phone: (513) 389-3666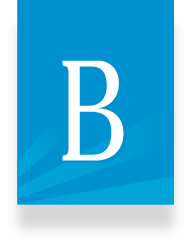 Ready to Experience the Beacon Difference?
Schedule an introductory consultation with Josh True to learn if the Bridge Program can help you. It is our goal to help you return to the sports and activities you love as soon as possible.
Book an Appointment