Beacon's Bridge Program for Injury Recovery
The Bridge Program at Beacon Orthopaedics is a unique physical training program that provides a transition between initial recovery after an injury and the return to full function. This customized training program is tailored to each patient and is designed to continue the recovery process after physical therapy.
Beacon's Bridge Program in our Summit Woods location in Sharonville, Ohio can improve strength, balance, and range of motion to decrease your risk of re-injury and help you regain optimal well-being after an injury.
The Bridge Program helps:
Assess areas of functional deficit
Gain confidence and stability when returning from injury
Return to full activity safely
Improve strength, range of motion and balance
Develop strategies to reduce pain and dysfunction
The Bridge program focuses on using functional analysis to determine the specific exercises that will help individuals reach their optimum level of function. Sessions are individualized and completed by one of our certified athletic trainers, Josh True.
The Bridge Program is open to:
Anyone who is seeking a next step after physical therapy
Anyone who is interested in improving stability, mobility, and strength
Athletes who need customized training to regain a competitive advantage
Physical therapy patients who have received clearance to join
To schedule a session with the Bridge Program, please click "Schedule Online" or email Josh True by clicking the button below:
Beacon Orthopaedics' Bridge Program Provides Transition from Physical Therapy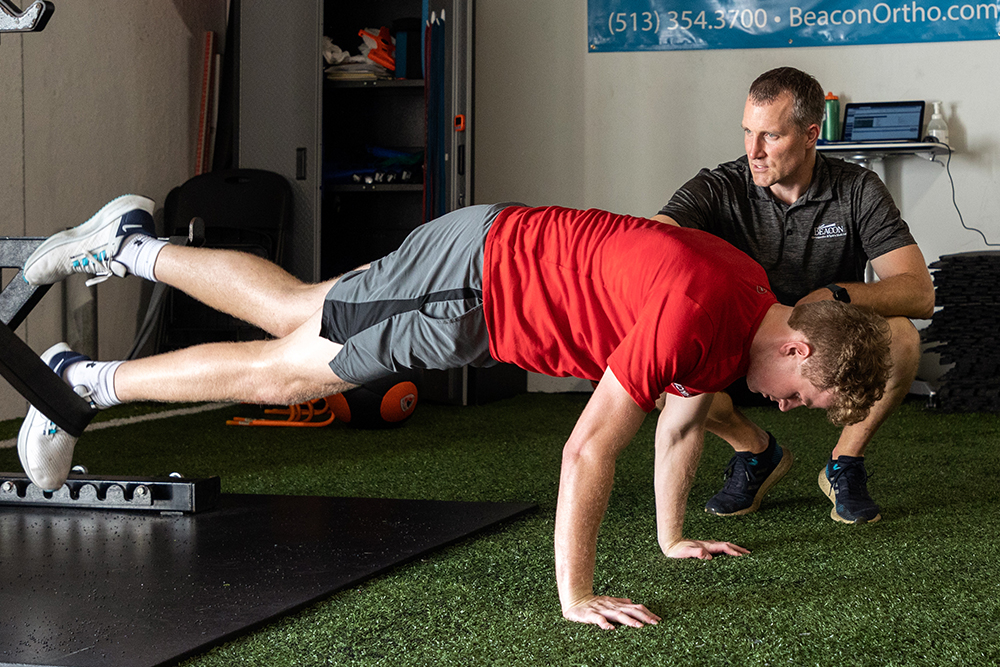 Meet Josh True, ATC
Josh True is the lead Certified Athletic Trainer for Beacon's Bridge Program
Josh is a Certified Athletic Trainer through the National Athletic Trainers' Association. He received a Bachelor of Science Degree in Athletic Training from Nebraska Wesleyan University, and went on to the University of Nebraska for his MA in Exercise Physiology. Josh is also a Certified Strength and Conditioning Specialist through the National Strength and Conditioning Association. His additional certifications include various modalities of Functional Movement Systems, Graston Technique and Myofascial Decompression Treatment. Josh is a member of the NATA, GLATA, OATA, GCATA, NSCA, and FMS.
Josh has dedicated his career to helping people achieve greater wellness and regain function after injuries. He has worked with athletes of all ages and abilities, from middle schoolers to Olympians. Josh has also been a featured expert in Functional Rehabilitation and Progression at the local and state level.
Josh lives in Loveland, Ohio with his wife Erika and their three children.
Meet Mark Keiser, ATC
Mark Keiser is a Certified Athletic Trainer and a part of the Beacon Bridge Program team, specializing in Beacon's Baseball Throwing Program. He holds a Bachelor's degree in Athletic Training from Ohio University and a Master's degree in Athletic Training from East Carolina University. Mark is also a trainer for the Midland Redskins and at Moeller High School.
Mark is dedicated to helping athletes heal from injuries and optimize their performance. He has previously worked as a Minor League Athletic Trainer and was with the Kansas City Royals for several years, including 2015 for their World Series win. He is proud to see athletes he worked with graduate from the minor to the major leagues.
Mark is an Ohio native and currently resides in Fort Thomas, KY with his wife Rachel and their daughter.
Additional Physical Therapy Programs
Beacon offers a range of physical therapy programs to meet a variety of patient needs. The following programs work collaboratively with the Bridge program and also have a similar pricing structure:
ACL Injury Prevention Program
This ACL (Anterior Cruciate Ligament) is to provide stability to the knee. Most ACL injuries occur during non-contact events (about 75%), when an individual is cutting, decelerating, or landing from a jump. Decreased mobility, lack of stability and imbalanced strength increase the risk of suffering an ACL injury. This program is designed to assist an individual reduce their risk of suffering an ACL injury. An individual will go through an assessment to identify deficient and dysfunction, and design a plan to assist in addressing these areas of concern. The program addresses the major risk factors by improving mobility, stability, and strength, while also addressing more dynamic factors such as cutting, landing, and jumping to reduce the risk of suffering an ACL Injury.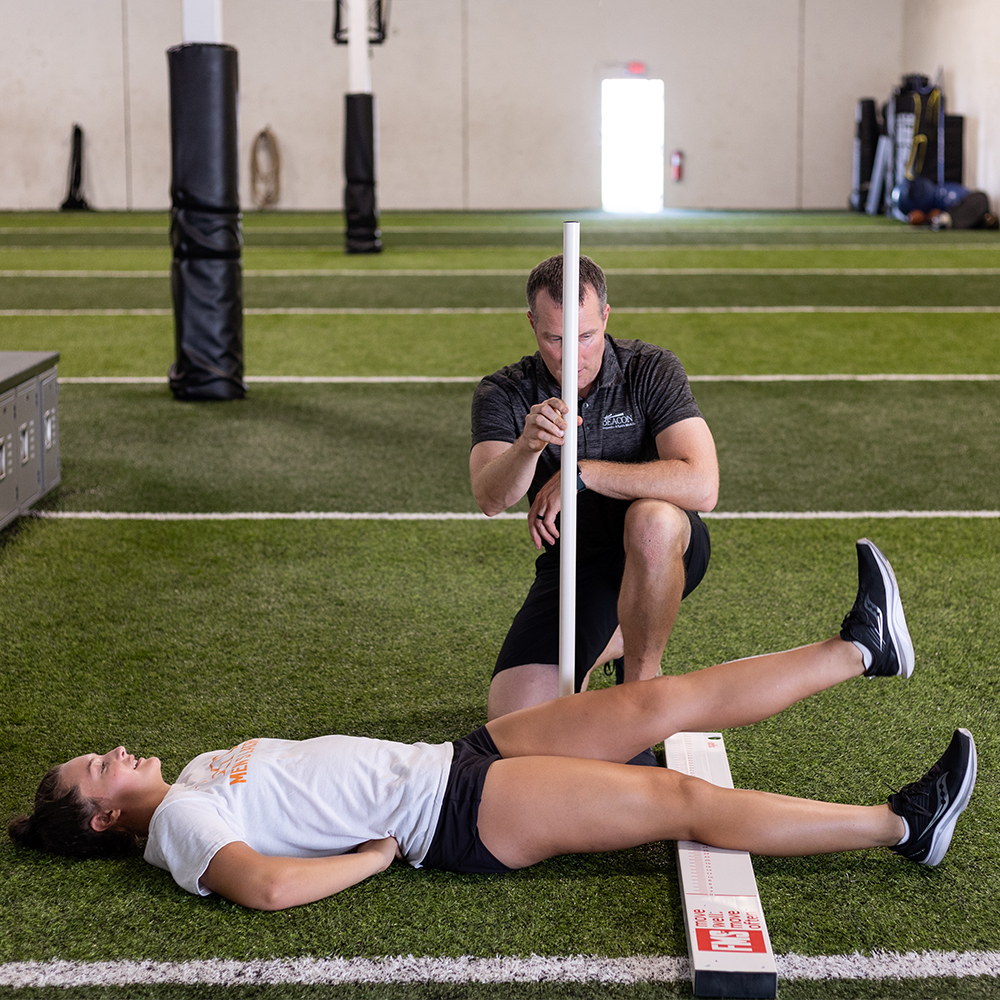 Total Body Rehabilitation Program
This program is designed to coincide with an individual's formal physical therapy to assist in addressing the non-injured parts of their body while recovering from injury/surgery. The program helps individuals maintain and improve their endurance, strength, and functionality throughout the recovery process. The goal is to maintain a balanced body, while decreasing the risk of injury to other body parts when returning to previous activity levels.
Baseball Throwing Program
The Baseball Throwing Program helps an individual return to previous level of play and function, while also assisting in developing strategies to maintain shoulder health for an individual throughout their career. The program utilizes the latest technology to aid in developing the proper program for each individual. An individual will undergo a Motus sleeve evaluation, receive an interval throwing program, and a shoulder health maintenance program to continue throughout the individual's career.
First and foremost the Bridge Program team members are amazing. Having worked with Josh and having his positive attitude and outlook on my recovery helped not only boost my positive outlook on my recovery but also made my road to playing again a more enjoyable experience. The Bridge program is a great building block to get you game ready after you complete physical therapy. The bridge program not only helps you gain back the strength that you lost but also the agility, range of motion, and overall physical ability to complete tasks in your sport. The Bridge Program also helped me gain my confidence and allow me to be mentally prepared for retuning to play. Even though I have been physically cleared to return, I still attend Bridge session and am intending to make it a permanent part of my training to continue to grow as an athlete.
After 2 knee surgeries in one year, saying my son was ready for sports again was an understatement. After completing his regular physical therapy, Dr. Kremchek recommended the Bridge Program. We immediately signed up with Josh and everything changed. He took the time to evaluate where he needed extra help and gave him personal attention and direction. He built up his strength and endurance, and got him ready to play sports again. After just 12 sessions with Josh, he was ready and released for full contact sports again. We highly recommend Josh and the Bridge program.
After having both knees replaces and completing formal physical therapy, I felt the need for more assistance transitioning to my pre-surgical active lifestyle. The Bridge Program has provided me that step. Josh is improving my confidence in what these new knees can do! My balance, agility, strength, and stamina are all improved beyond expectations. I would recommend the Bridge Program to anyone looking to make a transition back to an active lifestyle post joint replacement surgery.
When completing physical therapy after tearing my ACL, I went straight into Beacon's Bridge program. I am extremely grateful for the program. Josh was very easygoing and played a big part in determining my weak points, as well as putting workouts together to help me improve on them. I finished the Bridge program with more confidence about my recovery.
After Surgery, I spent quite a bit of time in physical therapy. Despite my efforts and hard work, I still didn't feel like I was back to where I was pre-surgery. The Bridge Program did just that. After following Josh's program, I felt like I was ready to get back on the court.
There certainly are applications of the Bridge program for competitive or recreational athletes, but the general public can reap benefits as well. I started Bridge after completing treatment for a bulged disk, and 6 week later, I noticed substantial improvement in stability, balance, and strength. Josh's coaching approach is cautious to avoid injury, but deliberate and challenging to ensure week-over-week progress. I'm glad I chose Bridge, and I have encouraged friends and family to do the same.
Words cannot express my gratitude to Josh True and the Bridge program for my physical improvement. The Bridge program helped me avoid a partial knee replacement as well as improve my physical agility. Prior to joining the Bridge program, I experienced numerous injuries. Since starting the Bridge program, I have not suffered any more broken bones or injuries. What has been incredibly valuable is the reduction in the inflammation of the tissue in the knee. Whenever I incur a physical setback, Josh coaches me through the setback and implements new exercises or therapy to either strengthen my body or relieve the pain. I have gained the ability to climb stairs without pain. I am stronger, have improved stability and improved body mechanics. The Bridge program has become a part of my overall wellness plan.
My experience with the Bridge Program actually started before my surgery. I had a torn ACL and Mark Keiser helped develop a pre-surgery plan to get me strong and flexible in ways that would enhance my recovery efforts. That was a important benefit for me because I was able to hit all of my physical therapy benchmarks ahead of schedule. On top of this, my physical therapists helped expedite my process and put me in the Bridge Program as soon as I was able to hit all of my performance measures. Once in the Bridge Program, Josh True not only pushed me during our workouts but also found and improved my athletic movement deficiencies. Josh also helped create a plan for me to do before my next appointment that extended the most recently completed training session. Once I was finished with the Bridge Program Josh and I created a plan for me to do on my own and we discussed what my progressions should be for the near future. The consistent communication between the doctors, physical therapists, and the Bridge Program allowed me to meet my goals and got me back to where I wanted to be. As a strength coach, that works with multiple schools and organizations, I am very grateful that Beacon Orthopaedic was my care provider.
View More Testimonials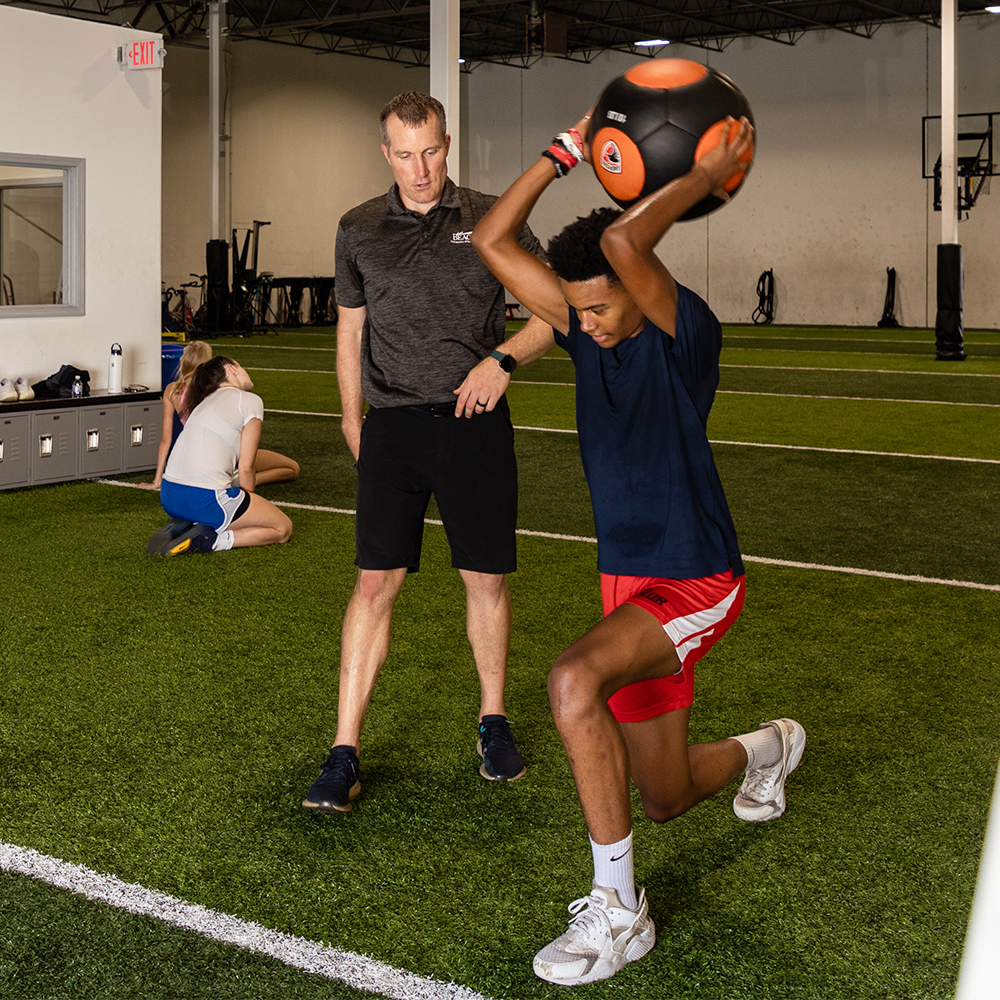 Payment Information/Packages
Single Session: $50
Four Sessions in Advance: $185
Eight Sessions in Advance: $350
12 Sessions in Advance: $495
Number of sessions needed depends on injury and patient progress
This program accepts HSA and FSA
Note: Insurance only covers standard physical therapy, this program is considered training beyond physical therapy.
Location
Beacon Summit Woods, 500 E Business Way, Sharonville, OH 45241
Contact Information
Josh True, ATC
Email: jotrue@beaconortho.com
Phone: (513) 389-3666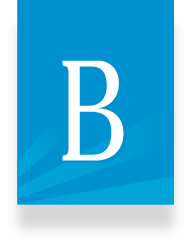 Ready to Experience the Beacon Difference?
Schedule an introductory consultation with one of our certified athletic trainers to learn if the Bridge Program can help you. It is our goal to help you return to the sports and activities you love as soon as possible.
Book an Appointment