One-of-a-Kind Total Joint Replacement Expert and Orthopedic Oncologist
Dr. Sorger specializes in revisionary total joint replacements of the hip and knee constantly continuing his education of these procedures. As the only orthopedic oncologist in southwest Ohio, Dr. Sorger is leading the way in cancer research on benign and malignant bone tumors. Learn about how Dr. Sorger and his team go above and beyond to put their patients first.
Book an Appointment
About Dr. Sorger
Joel I. Sorger, M.D. is a board-certified orthopedic surgeon with nearly two decades of medical experience. Dr. Sorger specializes in orthopaedic oncology, total joint replacements and general orthopaedics. He is one of the few orthopaedic oncologists in the state of Ohio and the only orthopaedic oncologist on the Beacon Orthopaedics & Sports Medicine team.
As a highly accomplished orthopaedic oncologist, Dr. Sorger works part-time at Cincinnati Children's Hospital and has experience treating numerous types of orthopaedic cancers, including Ewing's sarcoma, osteosarcoma, and other malignancies of the musculoskeletal system. In addition to orthopaedic oncology, Dr. Sorger sees patients needing general orthopaedic care and total joint replacement.
Dr. Sorger has published peer-reviewed papers and book chapters on orthopedic oncology in several medical publications. He is passionate about teaching future orthopedic surgeons, and outside of Beacon, he works as an Associate Professor at the University of Cincinnati and an Assistant Professor at Wright State University. Dr. Sorger has also given over 35 featured lectures at a number of hospitals across Ohio and Kentucky. He is also an active member of the Musculoskeletal Tumor Society, American Academy of Orthopaedic Surgeons, and The American Association of Hip and Knee Surgeons.
Dr. Sorger was born and raised in New Jersey but was brought to Cincinnati through his residency in orthopedic surgery at the University of Cincinnati. He now lives in Montgomery with his wife, Kathy, and their three children.
Education
M.D., Virginia Commonwealth University School of Medicine, Richmond, Virginia, 1987-1991
B.S., University of Richmond, Richmond, Virginia, 1983-1987
Residences
Department of General Surgery, University of Cincinnati College of Medicine, Cincinnati, Ohio, 1992-1993
Department of Orthopaedics, University of Cincinnati College of Medicine, Cincinnati, Ohio, 1994-1998
Internship
Department of General Surgery, University of Cincinnati, Cincinnati, Ohio, 1991-1992
Fellowship
Orthopaedic Research Fellowship, Noyes-Giannestras Biomechanics Lab, University of Cincinnati, Cincinnati, Ohio, 1993-1994
Bone and Soft Tissue Sarcoma Management Fellowship, Harvard University, Massachusetts General Hospital and Boston Children's Hospital, 1998-1999
Certifications
American Board of Orthopaedic Surgery, 2001
Dr. Sorger is THE BEST. I would highly recommend him to anyone. I couldn't imagine my shoulder replacements going any better than they did. They feel great & my scars are minimal thanks to his amazing skills and intelligence. If you are choosing doctors, you would be crazy not to choose Dr. Sorger!
-Kristin H.
I'm 38 and was suffering from advanced arthritis in my right hip. After years of severe pain and being told I was too young for a hip replacement, I was referred to Dr. Sorger and within less than a year, I am beginning to get my life back. My anterior hip replacement went without incident. I feel amazing!!!
-Reene R.
Dr. Sorger is a very kind and understanding doctor. I had hip replacement with him, and the work he did was great. The recovery was quick, very small amount of pain. He's a wonderful doctor. The best!
-Judy B.
View More Testimonials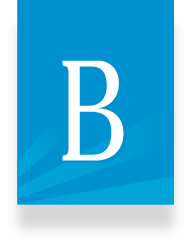 Ready to Experience the Beacon Difference?
Schedule an introductory consultation with Dr. Joel Sorger to learn what treatment options will be best to help you overcome your injury or chronic condition. He primarily sees patients at our Beacon East and Montgomery locations.
Book an Appointment