Comprehensive Neck and Spine Care Customized For Your Goals.
We understand the need for expedient care. We also understand that each person has different objectives with their neck and spine care. Dr. Rodway and his hand selected team are ready to help you overcome your injury or condition and achieve your goals.
Book an Appointment
About Dr. Rodway
Ian P. Rodway, M.D. is qualified in all aspects of spinal surgery, with particular interests in degenerative conditions of the cervical and lumbar spine, and adult deformity. He also focuses on minimally invasive and motion sparing techniques, including disc replacement.
As a native of Mason, Ohio, Dr. Rodway is a proud alum of William Mason High School. He received his undergraduate degree in chemistry from the University of Cincinnati, where he was a member of the rowing team.
Dr. Rodway earned his medical degree at the University of Cincinnati College of Medicine. He completed his residency in orthopaedic surgery at the University of Toledo. Dr. Rodway completed his orthopaedic spine surgery fellowship at the New England Baptist Hospital in Boston, where he also served as a clinical instructor in orthopaedic surgery at Tufts University School of Medicine.
For over 12 years, Dr. Rodway has served as the spine consultant on the medical staff of the Cincinnati Reds, as well as other local colleges and high schools. Dr. Rodway treats a variety of athletic related conditions, including herniated discs, stress fractures, muscle strains, stingers and pinched nerves, and other sports related neck and back injuries.
Throughout his career, Dr. Ian Rodway has contributed to multiple research pursuits. These have led to many academic paper and poster presentations at national and international meetings in the fields of spinal surgery, as well as other areas of orthopaedic surgery.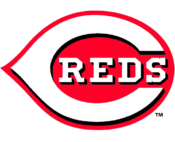 Orthopaedic Spine Consult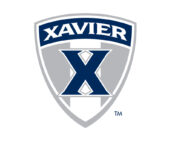 Orthopaedic Spine Consult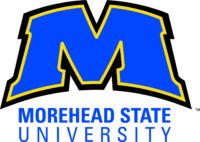 Orthopaedic Spine Consult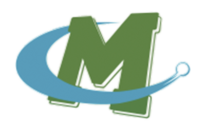 Orthopaedic Spine Consult
Undergraduate
1994-1998: University of Cincinnati, Cincinnati, OH McMicken College of Arts and Sciences Bachelor of Science in Chemistry
Medical School
1998-2002: University of Cincinnati, Cincinnati, OH College of Medicine Doctor of Medicine
Internship
2002-2003: University of Toledo medical Center, Toledo, OH – Orthopaedic Surgery
Residency
2003-2007: University of Toledo Medical Center, Toledo, OH – Orthopaedic Surgery
Fellowship
2007-2008: New England Baptist Hospital/Tufts University School of Medicine, Boston, MA – Orthopaedic Spine Surgery
Certifications
Board Certified, American Board of Orthopaedic Surgery
"As soon as I was in the recovery room I KNEW this was a success! I am now living with NO back pain… I am forever grateful to Dr. Rodway for basically giving my life back to me."
– Debra
Leave a Review
"I would like to say thank you to Dr. Ian Rodway for his care and skill given to me recently with my back surgery. This was my third surgery, (first one with Beacon), so I easily can compare! I feel like I have my life back!"
– Kathy
Leave a Review
Common Conditions of the Neck and Back Dr. Rodway Sees
Spinal Stenosis
The spinal cord runs through the open space that is located in the center of the spinal canal. Spinal stenosis occurs when the hollow region of the spinal canal compresses, putting pressure on the spinal cord and its nerves. Learn more about lumbar spinal stenosis.
Athletic Spine Injuries
Common neck and back injuries for athletes include stress fractures, muscle strains, herniated discs, and pinched nerves. Dr. Rodway understands the desire for athletes of all levels to return to high levels of competition quickly. He seeks treatment methods that allow each patient to accomplish their goals as quickly and safely as possible.
Degenerative Disc Disease
As the body ages, a number of changes naturally occur within the neck and back including the loss of fluid in discs, the narrowing of the spinal canal and the growth of bone spurs.
Herniated Disc
A herniated disc, also called a slipped disc or ruptured disc, occurs when one of soft, jell-like discs between vertebrae moves out of position and presses on nerves causing pain, numbness, or weakness. Learn more about herniated discs.
Vertebral Compression Fractures
Vertebral compression fractures occur when the vertebral body in the spine collapses. These types of fractures are most common in patients with osteoporosis; however, trauma and metastatic tumors can also contribute to the condition.
Common Questions
How long does it take to heal?
The actual fusion part of the surgery takes between 3 months and 1 year. Most patients return to work with some lifting restrictions within 2-3 weeks.
Will a fusion affect my range of motion?
Most of the range of motion in your neck occurs between your skull and the top 2 vertebra. Each other level only contributes about 7 degrees. Most patients do not report a decrease in range of motion. In fact often patients perceive improved range of motion since they can now move their head and neck without pain.
Where does the bone graft come from?
Bone graft will come from a donor graft or cadaver bone, known as an allograft.
Will I set off a metal detector?
It is unlikely that the titanium plate and screws will set off airport metal detectors. It is also safe to have a MRI after surgery if one is needed.
Will I have to stay in the hospital?
This surgery is done typically as an outpatient procedure unless there are multiple levels involved or you have multiple health conditions. If you do require a hospital stay, most patients go home the following day after surgery.
What are the risks?
As with any surgery there are multiple risk involved and these will be discussed at your preoperative visit.
What to expect when Dr. Rodway suggests cervical spine surgery
ACDF – Cervical Fusion
This surgery is performed on the neck to relieve pressure on one or more of the nerve roots, or on the spinal cord itself. Dr. Rodway uses a small incision on the front of your neck to reach the affected areas. After the soft tissues of the neck are separated, Dr. Rodway removes the disc (the jelly like material between the bones or vertebrae of your neck) and any bone spurs that may be pinching or compressing a nerve or the spinal cord. The space is then filled with a bone spacer, such as cadaver bone also called an allograft, or a cage. You will then have implants, such as titanium screws and a plate placed for support.
Goals of Cervical Spine Surgery
Restore alignment of the spine
Improve arm and neck pain
Limit motion across degenerated segment of the spine
Outcomes
Most patients experience favorable outcomes after this surgery. In most cases patients have relief from their pain and are able to successfully return to their normal activities of daily life.
What to Expect After Surgery
Your arm pain will be improved after surgery. If you experience numbness, tingling, and/or weakness this may take longer to improve but most patients do see improvement in these areas.
No lifting or overhead activity for several weeks.
No driving for 2 weeks.
You will have a cervical collar for support that you will wear for two weeks after surgery.
Physical therapy will begin 6 weeks after your surgery.
Professional Organization Memberships and Affiliations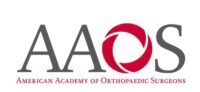 American Academy of Orthopaedic Surgeons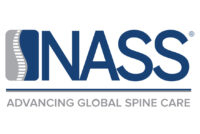 North American Spine Society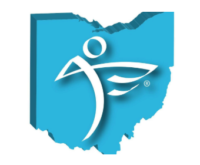 Ohio State Medical Association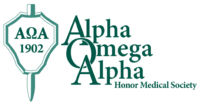 Alpha Omega Alpha Honor Medical Society

Ohio Orthopaedic Society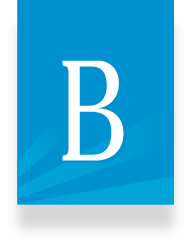 Ready to Experience the Beacon Difference?
Schedule an introductory consultation with Dr. Rodway to find out how to best overcome your neck or spine condition. By clicking this button, you can schedule online in real time! Dr. Ian Rodway treats patients at our Summit Woods (Sharonville), Miamisburg (Dayton), and Beacon West locations.
Book an Appointment