Our Pain Management Doctors have advanced training that qualifies them to be the best source for relieving your pain from an injury, illness, or chronic condition. Chronic pain can cause physical and physiological suffering. The Pain Management Specialists at Beacon Orthopaedics and Sports Medicine will use non-surgical and interventional treatments to help reduce the amount of medication a patient needs and decrease the chance of surgery for our patients. Once the condition is diagnosed, our experts with develop a plan specifically catered to you.
Pain Management Doctors in Greater Cincinnati and Northern Kentucky
At Beacon Orthopaedics and Sports Medicine, we understand that chronic pain can alter your life. That's why our team of pain management physicians is dedicated to relieving you of your pain and getting you back to the lifestyle you love. Our experts each have over a decade of experience and utilize the latest treatment options to develop a plan specifically for you. In addition to board-certified and fellowship-trained physicians, our dedicated pain management team includes experienced physical therapists, imaging technicians, nurses, medical assistants, and athletic trainers. Whether you are dealing with arthritis, back or neck pain, or another common chronic condition or injury, our pain management doctors are here to help you take back your life.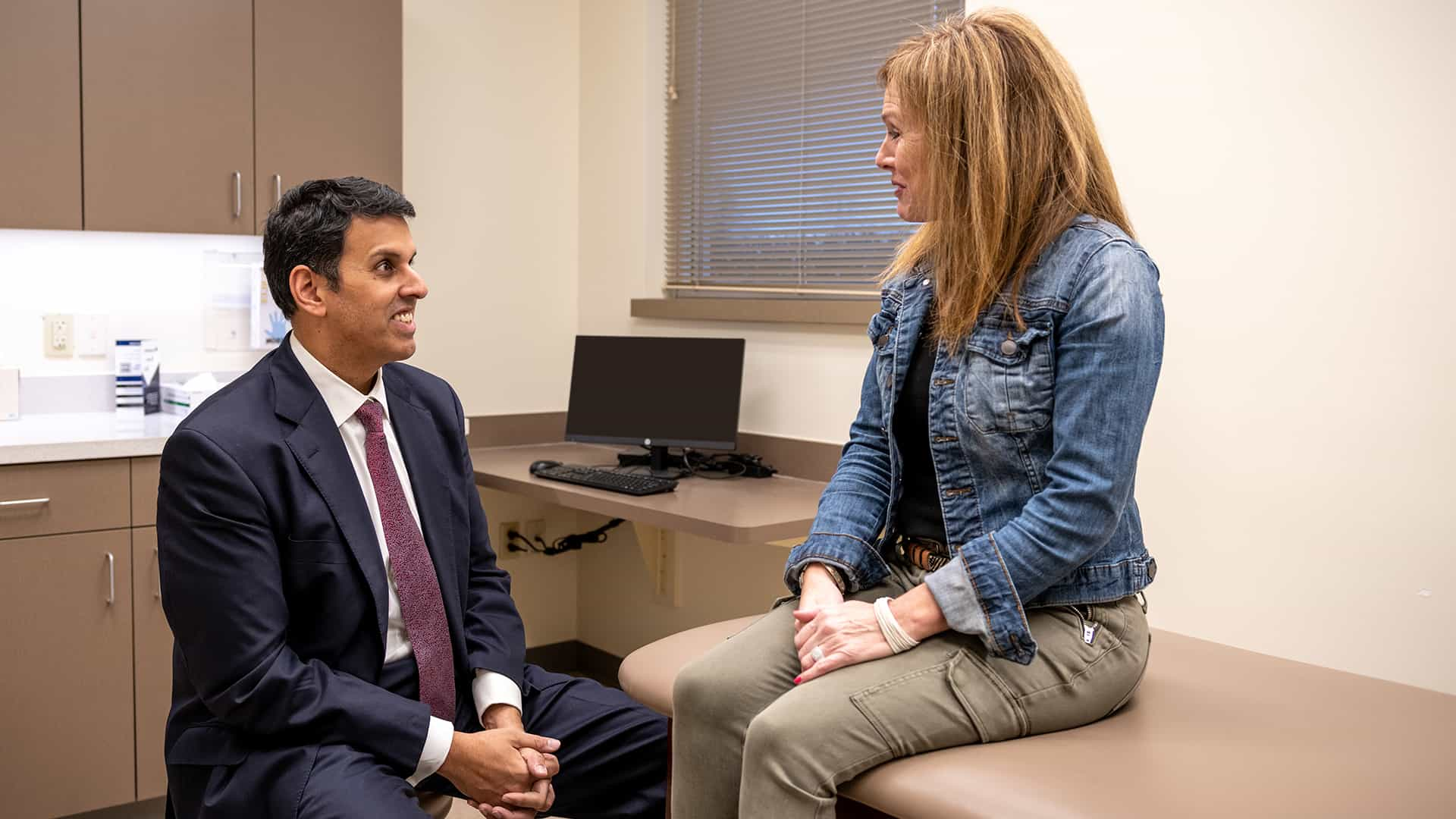 What is a Pain Management Doctor?
A pain management physician specializes in the evaluation and treatment of chronic pain. Once a pain management physician is able to diagnose your cause of pain, he or she can use the latest techniques and therapy options available. These treatment options include therapy, injections, medications, stimulations, and more.1
Your Pain Management Doctors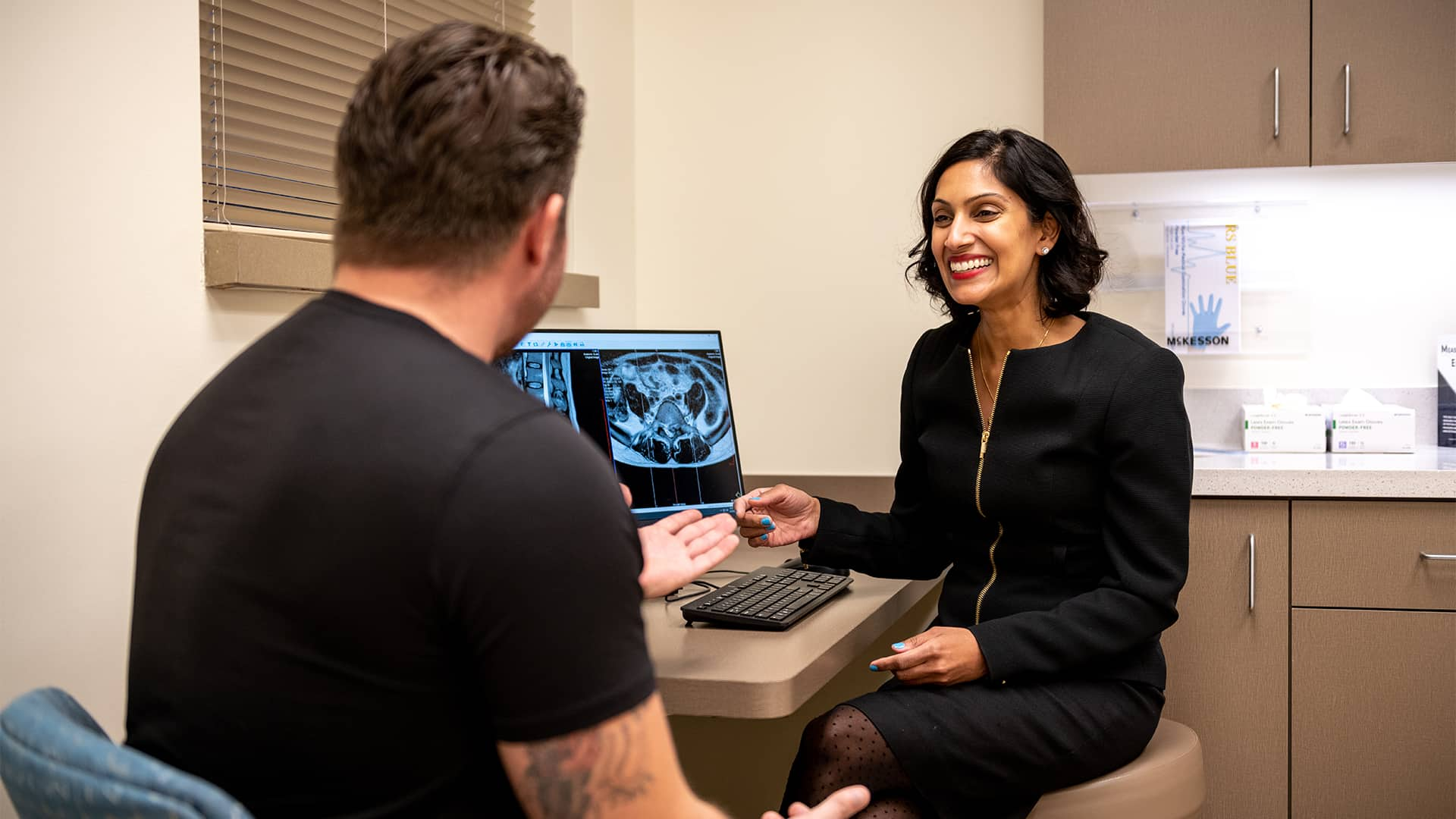 Did you know? In 2019, 20.4% of adults had chronic pain and 7.4% of adults had chronic pain that frequently limited life or work activities in the past 3 months.2
Common Pain Management Conditions
Abdominal Pain
Arthritis
Back Pain
Chronic Pain
Degenerative Disc Disease
Facet Joint Syndrome
Herniated Disk
Neck Pain
Neuropathic Pain
Pinched Nerves
Sacroiliac Joint Dysfunction
Sciatica
Spinal Stenosis
Common Procedures and Treatments
Chronic Pain Management
Epidural Steroid Injection
Joint Injections
Non-Narcotic Pain Medication
Pain Rehabilitation
Peripheral Nerve Stimulation
Physical Therapy
Radio Frequency Ablation
Sacroiliac Joint Injections
Spinal Cord Stimulator
Choose Beacon Orthopaedics for Relief From Pain
At Beacon Orthopaedics, we offer comprehensive sports medicine care and our doctors are all sub-specially trained so you can rest assured that your treatment is coming from a true expert with the specialized experience to help restore function and get you back to what you love as soon as possible. Schedule an appointment with one of our sports medicine physicians or contact us with any questions.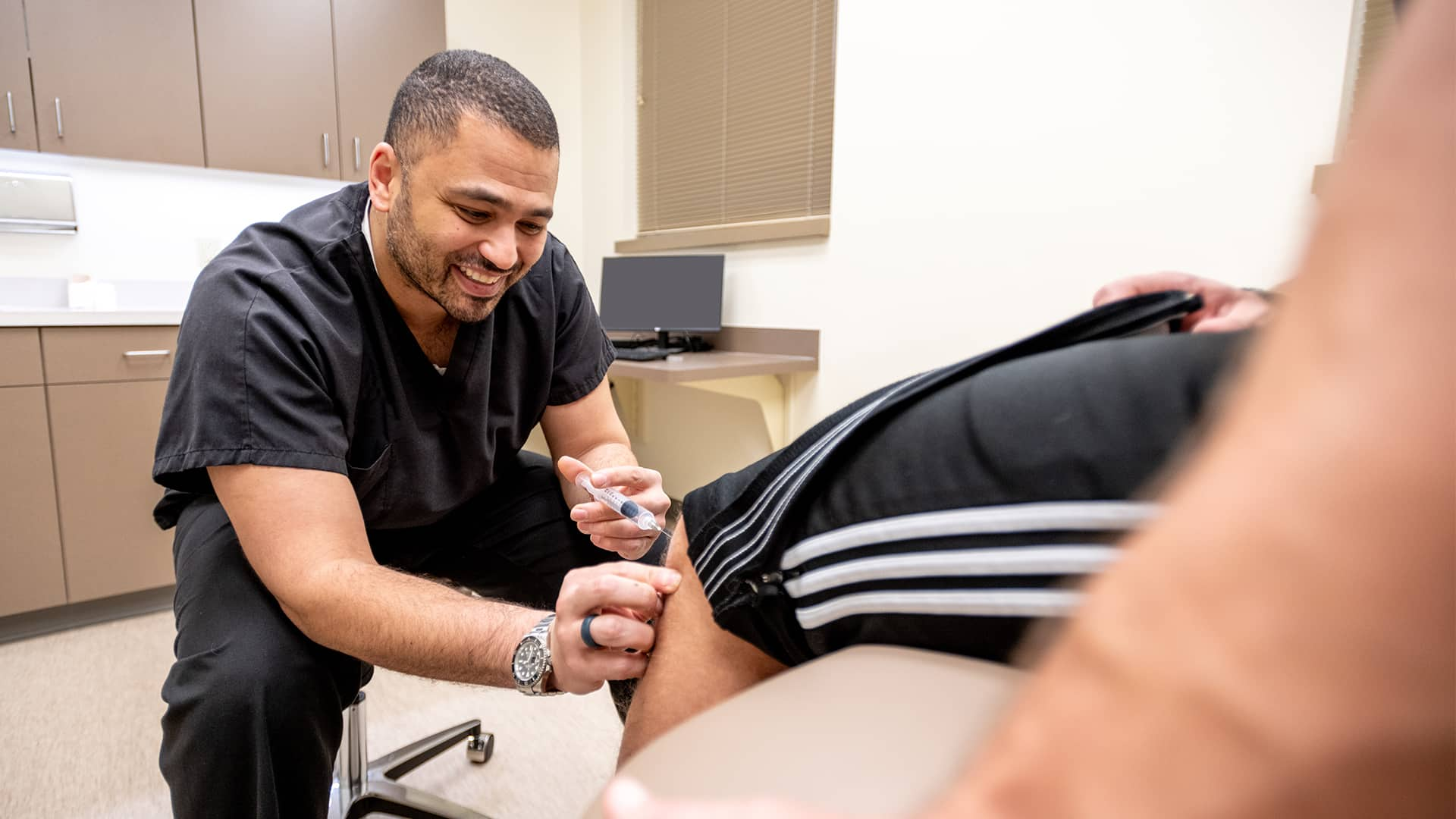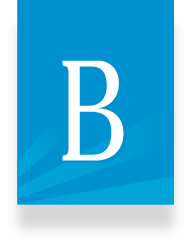 Ready to Experience the Beacon Difference?
Schedule an introductory consultation with one of our expert Pain Management physicians to learn what treatment options will be best to help you overcome your pain. It is our goal to help you return to the lifestyle you love.
Book an Appointment