Comprehensive Care on Your Schedule
Dr. Pettit is a highly skilled, fellowship-trained orthopedic surgeon who specializes in sports-related injuries. When you're in pain, come see how Beacon Orthopaedics & Sports Medicine and Dr. Pettit can help you take back your life. Dr. Pettit strives to make himself as available as possible to patients, which is why he holds clinic at multiple Beacon locations.
Book an Appointment
About Dr. Pettit
Dr. Robert Pettit is a fellowship-trained orthopedic surgeon specializing in sports medicine, joint preservation, joint replacement, and trauma. He is a Cincinnati native from Anderson Township and graduated from St. Xavier High School as a member of the 2005 State Championship Football Team. His personal experience with sports-related injuries compelled him to pursue a career in Orthopaedic Surgery Sports Medicine. He has a particular interest in helping patients get back to a functional lifestyle at any stage of life and level of competition.
He completed his undergraduate degree in Biology at The Ohio State University, medical degree at the University of Cincinnati, and Orthopaedic residency at The OSU Wexner Medical Center. He earned academic, clinical, and research awards along the way, including the OSU College of Medicine House Staff Humanism Award, recognized as "A member of the house staff who is widely regarded by faculty members, house staff, nurses, medical students, and other healthcare professionals as routinely exhibiting attributes of: Ethics and integrity, Caring and compassion for patients and patients' family members, effective communication with patients, physicians, and other healthcare professionals, and excellent customer service."
Dr. Pettit completed his fellowship training in Sports Medicine and Reconstructive Surgery at the prestigious Beth Israel New England Baptist Hospital (affiliated with Harvard and Tufts academic programs). During his time in Boston, he served as an assistant team physician for the Boston Celtics, New England Free Jacks (major league rugby), and the Merrimack Warriors Division 1 teams.  He had the opportunity to care for numerous professional and intercollegiate athletes, as trained under direct supervision of current/previous head team physicians for the Boston Red Sox, New England Patriots, Boston Bruins, and several other professional and collegiate organizations.
He currently provides care as a team physician for the Cincinnati Reds, Florence Y'alls, Clark Montessori, and several local high schools.
Dr. Pettit continues to contribute to the orthopaedic knowledge base as his clinical research has been published in high impact journals, presented at national and international conferences while serving as a reviewer for Orthopedic Journals. His most recent articles have been published on Return to Play criteria for ACL reconstruction, cartilage restoration, and shoulder replacement.
Dr. Pettit trained with leaders in the fields of ACL reconstruction, cartilage restoration, meniscal allograft transplantation, knee osteotomies, mako robotic knee arthroplasty, arthroscopic shoulder surgery, and shoulder arthroplasty. He has a special interest in knee and shoulder preservation utilizing techniques to prolong joint health and delay or avoid joint replacement in young active patients. For those patients that could benefit from joint replacement, he is certified in Mako robotic-assisted knee and partial knee replacements.
Dr. Pettit spends his free-time with his wife, Alison, a healthcare worker herself, and their growing family. They and their three children are thrilled to be surrounded by family and friends in the Cincinnati area.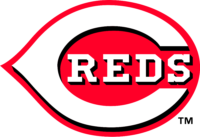 Assistant Team Physician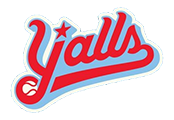 Assistant Team Physician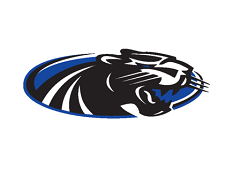 Team Physician
EDUCATION
B.S., The Ohio State University, Columbus, Ohio
M.D., University of Cincinnati, Cincinnati, Ohio
RESIDENCY
Residency in Orthopaedic Surgery, The Ohio State University Wexner Medical Center, Columbus, Ohio
FELLOWSHIP
Fellowship in Sports Medicine and Reconstructive Surgery, New England Baptist Hospital, Boston, Massachusetts
TEAM AFFILIATIONS
Cincinnati Reds – Assistant Team Physician
Florence Y'alls – Assistant Team Physician
Boston Celtics – Former Assistant Team Physician
New England Free Jacks (MLR) – Former Assistant Team Physician
Merrimack College – Former Assistant Team Physician
My experience has been great. The staff is knowledgeable and Dr. Pettit is the best! He really cares about his patients!
Entire staff was excellent. Professional and friendly. Dr. Pettit listened and considered my concerns and answered all my questions.
Dr. Pettit was very courteous and professional. I'm happy he will be performing my surgery.
I felt very comfortable with Dr. Pettit. I believe he really cares about the people that he treats.
What impressed me the most was that everyone was nice and courtesy and really tried to help me.
View More Testimonials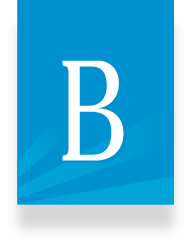 Ready to Experience the Beacon Difference?
Schedule an introductory consultation with Dr. Robert Pettit online or by calling our 24/7 call center at (513) 354-3700 to learn what treatment options will be best to help you overcome your injury or chronic condition. It is our goal to help you return to the sports and activities you love as soon as possible.
Book an Appointment