State of the Art Outpatient Hip and Knee Replacement
Learn how Dr. Chaudhary's minimally-invasive joint replacement surgeries allow you to recover at home.
Dr. Haleem Chaudhary, MD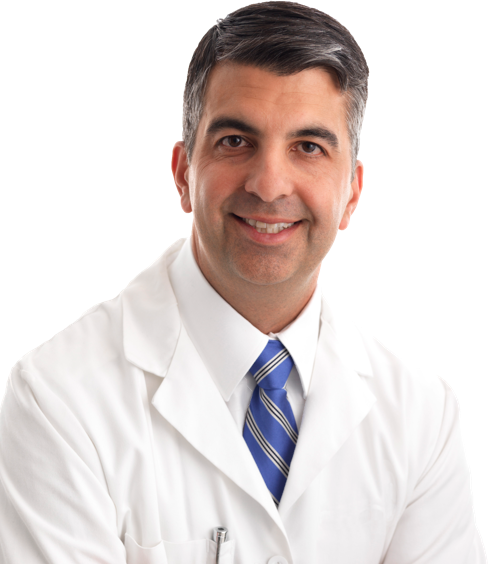 Dr. Hal Chaudhary is board certified and fellowship trained in adult joint reconstruction from the Anderson Orthopaedic Research Institute in Alexandria, Virginia.
Dr. Chaudhary returned to Cincinnati where he completed medical school at the University of Cincinnati in 2000. When he joined Beacon Orthopaedics as a total joint specialist, Dr. Chaudhary brought expertise in unicondylar knee replacement, and total joint revisions of the hip and knee.  He has also worked to pioneer anterior approach hip replacements in the region.
His professional interests include primary hip and knee replacements, revisions of hip and knee replacements, unicondylar knee replacements, minimally invasive techniques, general orthopaedics, and orthopaedic trauma.
Dr. Chaudhary was one of Cincinnati Magazine's Top Docs 2019, and he is also working on a new study with Zimmer Biomet and Apple Watches to improve the joint replacement surgery and rehabilitation.
He is married to neuro-oncologist, Dr. Rekha Chaudhary.  They have two sons, Jay and Sammy, and one daughter, Alisha.
Primary Locations
Dr. Chaudhary is passionate about providing top quality joint replacement care as conveniently as possible. He currently sees patients in Ohio at our Summit Woods, West, and Dayton (Miamisburg) locations, and in Kentucky, our NKY location in Erlanger.
FEATURED
TESTIMONIALS AND AWARDS
"I had both my knees replaced by Dr. Chaudhary in September & November of 2007. It is now 2014 and I have not had one problem with my knees... I have NEVER had anything go wrong to this day. I always tell people what a great job Dr. Chaudhary did." - Lucille

"Can't say enough good things about Dr Chaudhary. He gave me a new hip and two new knees. Proof is in the pudding! Walking pain free, no limp, no problems what so ever. I highly recommend him to anyone!" - David

"Had total knee replacement on both knees in Feb 2015. I got my life back. Before surgery I could hardly walk. Now I'm going to climb Half Dome spring of 2016. Great doctor and staff. Thanks guys." - Russell
READY TO FIND OUT MORE?
SCHEDULE AN APPOINTMENT TODAY
Schedule an introductory consultation with Dr. Chaudhary to find out how you can relieve pain, improve function, and get back to the activities you love.

SCHEDULE AN APPOINTMENT
EDUCATION
B.S., Georgetown University, Washington, D.C. 1992-1996
M.D., University of Cincinnati College of Medicine, Cincinnati, Ohio 1996-2000
RESIDENCY
Orthopaedic Surgery, University of Toledo Medical Center, Toledo, Ohio 2000-2005
CERTIFICATION
American Board of Orthopaedic Surgery, 2008
FELLOWSHIP
Adult Reconstruction, Anderson Orthopaedic Research Institute, Alexandria, Virginia 2005-2006
Professional Organization Memberships, Affiliations, and Awards: