Vincent J. Sammarco, M.D.
Highly Accomplished Foot and Ankle Specialist
Dr. Sammarco's cutting-edge techniques set him apart from other foot and ankle orthopedists. Learn about his impressive qualifications and research experience below.
Book an Appointment
About Dr. Sammarco
V. James Sammarco, M.D. is a board-certified, fellowship trained orthopaedic surgeon who specializes in foot and ankle surgery, general orthopaedics and sports medicine.
Dr. Sammarco attended Bates College in Lewiston, Maine, where he was elected to the Phi Beta Kappa Society. He continued his education at Case Western Reserve University where he received his Medical Degree in 1993. Dr. Sammarco won the award for Best Resident Research during his five-year orthopaedic residency at The Cleveland Clinic Foundation. He then completed a one-year clinical and research fellowship in reconstructive foot and ankle surgery at the Union Memorial Hospital in Baltimore, Maryland.
Dr. Sammarco is actively involved with the American Academy of Orthopaedic Surgeons American (AAOS) and the American Orthopaedic Foot and Ankle Society (AOFAS). He is an editor for AAOS NOW, the most widely read orthopaedic publication in the United States. Dr. Sammarco has served as the Chairman of the AAOS Public Education Committee, and as a member of the AAOS Publications Committee and the Council on Education. He served as Chairman of the AOFAS Young Physicians Committee and Chairman of the AOFAS Electronic Media Committee.
Dr. Sammarco is an active researcher and instructor. His innovative research has helped him develop techniques and patent medical devices that are now used throughout the world for reconstructive foot and ankle surgery. He has been the director of two fellowships in reconstructive foot and ankle surgery. He lectures around the world and has been a visiting professor in Australia, Brazil, France, Greece, Colombia, Canada, and India. He has authored over 50 publications in orthopaedic journals and textbooks.
Dr. Sammarco has distinguished himself in Cincinnati as a foot and ankle specialist utilizing innovative and cutting edge techniques to benefit his patients. His areas of expertise include total ankle replacement, arthroscopy, Charcot Foot Disease, Achilles Tendon surgery and modern bunion surgery.
EDUCATION
M.D., Case Western Reserve University School of Medicine, Cleveland, Ohio, 1989-1993
B.S., Biology, Bates College, Lewiston, Maine, 1985-1989
RESIDENCY
The Cleveland Clinic Foundation, Department of Orthopaedic Surgery, Cleveland, Ohio, 1993-1998
FELLOWSHIP
The Union Memorial Hospital, Foot and Ankle Surgery, Baltimore, Maryland, 1998-1999
BOARD CERTIFIED
American Board of Orthopaedic Surgery: July 2001
Recertified: Jul7 2010
Common Foot and Ankle Conditions
Ankle Pain

Arthritis

Flatfoot or Foot Deformity

Foot Pain

Fractures 

Nerve Injuries

Related Medical Problems

Sports Injuries

Tendon Pathology
Common Foot and Ankle Treatments
Ankle Reconstruction

Foot and Ankle Arthroscopy

Foot Reconstruction

Fracture Care 

Ligament Repair

Tendon Repair
Dr. Sammarco was very attentive to all my concerns. He explained everything thoroughly and explained all the steps for my ankle.
-Chris G.
So thankful that I was able to to see Dr. Sammarco about my chronic plantar fasciitis. He did a great job of educating me and giving me a treatment plan that is already giving me so much relief! Great staff… highly recommend!!
-Tomi M.
Dr. Sammarco was the most amazing doctor I've ever had treatment from. Professional, personable , knowledgeable, detailed and thorough. Gave clear explanations of my x-rays and provided several options for treatment. I would highly recommend him to anyone with foot/ankle issues!
-Jo H.
View More Testimonials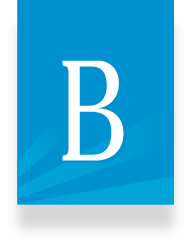 Ready to Experience the Beacon Difference?
Schedule an introductory consultation with Dr. Sammarco to learn what treatment options will be best to help you overcome your injury or chronic condition. It is our goal to help you return to the sports and activities you love as soon as possible.
Book an Appointment