Matthew A. Langenderfer, M.D.
Diverse Orthopedic and Sports Medicine Care with Personalized Treatment
Dr. Langenderfer and his team are dedicated to providing their patients with the highest quality care because they use the most advanced technology and tailor treatment plans to each patient. Learn about Dr. Langenderfer's diverse orthopedic skillset here.
Book an Appointment
About Dr. Langenderfer
Matthew A. Langenderfer, M.D. is a board-certified orthopaedic surgeon at Beacon Orthopaedics & Sports Medicine who specializes in shoulder and elbow, hip, knee, joint replacements, and sports medicine. After graduating from the University of Virginia School of Medicine, Dr. Langenderfer completed both his residency and fellowship at the University of Cincinnati. After this, Dr. Langenderfer served as an officer in the U.S. Army reaching the rank of Captain. He then went on to become a Fellow of the American Academy of Orthopaedic Surgeons after completing Orthopaedic training at the University of Cincinnati.
Dr. Langenderfer is an expert in many facets of orthopedic medicine and enjoys treating a wide range of injuries and conditions. More specifically, Dr. Langenderfer is an expert in shoulder and knee treatment. With the use of the latest technologies, including minimally invasive techniques, he is adept at arthroscopic repair of rotator cuffs, labral tears, shoulder instability patters and shoulder replacements. He also has extensive experience in total-knee and hip replacements. He has performed over 9,000 restorative knee surgeries to date. Dr. Langenderfer sub-specializes in sports medicine and joint replacements. He has performed over 16,000 shoulder, hip,and knee surgeries due from sports injuries or degenerative diseases.
Dr. Langenderfer has been named a "Top Doctor" by Cincinnati Magazine for 11 years. He also serves as a medical provider for the ice hockey community in the Cincinnati area and is the Physician Executive for TriHealth Evendale Hospital.
Dr. Langenderfer and his wife, Dr. Rachel A. Langenderfer, have four children. Outside of work, he is active in the community coaching and playing ice hockey. He is also an Eagle Scout, and serves as Assistant Scoutmaster for Troop 674 in Montgomery, Ohio.
EDUCATION
M.D., University of Virginia School of Medicine, Charlottesville, Virginia, 1991-1995
B.A., University of Notre Dame, Notre Dame, Indiana, 1982-1986
RESIDENCY
Department of Orthopaedic, University of Cincinnati, Cincinnati, Ohio, 1996-2000
BOARD CERTIFIED
State Medical Board of Ohio
MEDICAL ASSOCIATIONS
American Association of Hip and Knee Surgeons
Excellent evaluation and quickly identified the problem as bursitis and gave two shots in my hips to relieve the pain I was experiencing. I feel 100% better the next day! Thanks to Dr. Matthew Langenderfer.
Dr. Langenderfer has provided care for myself, my husband and my son over the past few years. He is professional, thorough, intelligent and most importantly, he listens to his patients. If you are looking for an orthopedic MD who knows his stuff but does not have that "God complex," Dr. Langenderfer is your guy. I highly recommend him.
I have been going to Dr. L since 1994 and still see him today. He has a wonderful smile and is very personable. He always explains everything and answers your questions. My husband and daughter and extended family go to him as well. Obviously most of his staff know me as well and we enjoy seeing them as well. I wouldn't go anywhere else. I've had scopes, knee replacements, carpel tunnel surgeries done by him. Just an awesome doctor.
View More Testimonials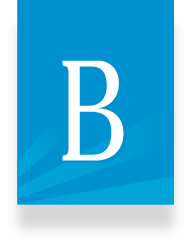 Ready to Experience the Beacon Difference?
Schedule an introductory consultation with Dr. Langenderfer to learn what treatment options will be best to help you overcome your injury or chronic condition. It is our goal to help you return to the sports and activities you love as soon as possible.
Book an Appointment