Matthew A. Johansen, M.D.
State-of-the-Art Hip and Knee Replacements
My goal is to get patients back to enjoying activities pain free. Whether it's just daily tasks, a walk in the evening, golf or playing with grandchildren; I want to give patients back their active lifestyles.
Book an Appointment
About Dr. Johansen
Dr. Matthew Johansen is a Board Certified and Fellowship Trained, Orthopaedic Surgeon, who specializes in hip and knee replacements. He is sub-specialty trained in partial knee replacements, total knee replacements, total hip replacements, and revisions. Rather than requiring overnight stays, Dr. Johansen's patients are frequently able to return home within 24-hours of surgery.
He graduated with a Bachelor of Science at Virginia Tech University in 2004 and went on to complete his Medical Doctorate at Wright State University in Dayton, Ohio in 2010.
Before joining Beacon Orthopaedics and Sports Medicine in 2016, Dr. Johansen completed his orthopaedic surgery residency at Georgetown University Hospital in Washington, D.C. and went on to complete his Adult Reconstruction Fellowship at the renowned Anderson Orthopaedic Research Institute in Alexandria, VA.
He currently sees patients at five of Beacon's locations: Beacon Summit Woods, Beacon West, Beacon East, Lawrenceburg, and Northern Kentucky.
Dr. Johansen and his wife have three wonderful children, a boy and two girls. When he is not working, he enjoys spending time with his family, staying active, and playing several sports including tennis, golf, and basketball.
Education
2006-2010 Wright State University School of Medicine, Medical Doctorate
2001-2004 Virginia Tech University, Bachelor of Science with Honors
Internship
2010-2011 Georgetown University Hospital, Intern in Department of Surgery
Residency
2011-2015 Georgetown University Hospital, Resident in Department of Orthopaedic Surgery
Fellowships
2015-2016 Anderson Clinic Post-Graduate Medical Education Foundation, Adult Reconstruction
Certifications
2018 – Board Certified, American Board of Orthopaedic Surgery
Dr. Johansen was awesome. He listened to my concerns and did a thorough exam. He took time to explain everything to me. I would highly recommend him to others.
– Jennifer B.
He took the time to fully explain things and I felt he really cared about what I have been experiencing. He didn't rush through the appointment like some physicians do.
– Susan V.
Seamless execution among everyone I encountered. Dr. Johansen is an amazing addition to the Beacon team and I would refer anyone to Beacon.
– Amy B.
View More Testimonials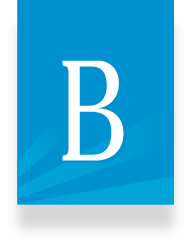 Ready to Experience the Beacon Difference?
Schedule an introductory consultation with Dr. Johansen to learn what treatment options will be best to help you overcome your injury or chronic condition. It is our goal to help you return to the sports and activities you love as soon as possible.
Book an Appointment