Kevin Shaw, M.D.
Arthroscopic Rotator Cuff Repairs, Arthroscopic Capsule & Labral Repairs for Shoulder Instability, Shoulder Replacements and Fractures of the Shoulder
Dr. Shaw, M.D.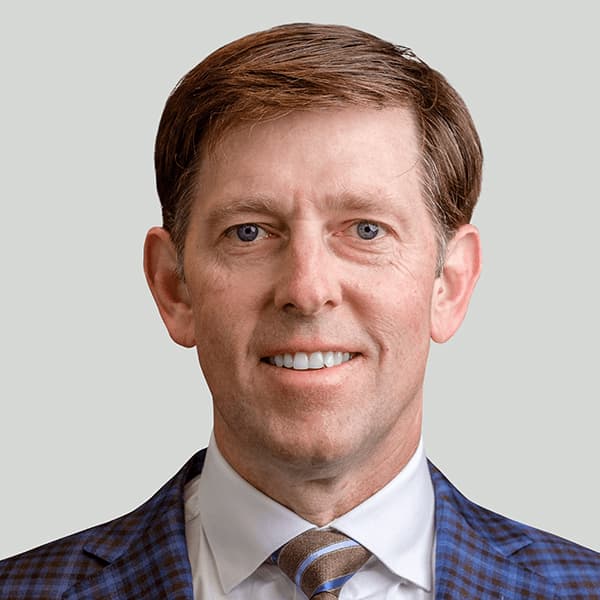 Kevin Shaw, M.D., is a board-certified sports medicine surgeon with a special interest in shoulder surgery and hip arthroscopy. He is an expert in arthroscopic rotator cuff repairs, arthroscopic capsule and labral repairs for shoulder instability, shoulder replacements, and fractures of the shoulder. His other specialty interests include arthroscopy of the knee, ankle, wrist, elbow, and general orthopaedics.
Dr. Shaw graduated with honors from Duke University prior to attending Robert Wood Johnson Medical School in New Jersey. He completed his orthopaedic surgery residency at University Hospital of Cincinnati. After, he served in the United States Army for four years, becoming Chief of Orthopaedic Surgery at Moncrief Army Community Hospital.
Dr. Shaw received extensive training in hip arthroscopy surgical techniques, making him a leader in treating femoral acetabular impingement and labral tears of the hip. He is also proficient in anterior interval total-hip replacement and total-knee arthroplasty surgery.
Dr. Shaw dedicates a substantial amount of time each year for medical mission work. He is also married and has two college age children. He enjoys travel, golf and skiing with his family.
READY TO FIND OUT MORE?
SCHEDULE AN APPOINTMENT TODAY
Schedule an introductory consultation with Dr. Shaw to find out how you can relieve pain, improve function, and get back to the activities you love.

SCHEDULE AN APPOINTMENT