Proven Experience Supported by Advanced Orthopaedic Technology.
Dr. Robert Burger provides patients with years of experience treating diverse sports medicine and orthopaedic conditions. Let Dr. Burger guide you on your road to recovery.
Book an Appointment
About Dr. Burger
Robert Burger, M.D. considers himself most blessed to have the privilege of practicing Sports Medicine and Orthopaedic Surgery in his home town of Cincinnati. He is a founding member of Beacon Orthopaedics, served as President of Beacon for six years, and was a member of the Executive Committee for Beacon's first 20 years.
Dr. Burger earned his Medical Degree in 1985 and completed his Orthopaedic Surgery Residency in 1990 at the University of Cincinnati College of Medicine. He then completed his Orthopaedic Sports Medicine Fellowship in 1991 at the nationally renowned Hughston Orthopaedic Clinic, where he worked directly with Dr. Jack Hughston, the first President of the American Orthopaedic Society of Sports Medicine and the first editor of the American Journal of Sports Medicine. Dr. Burger maintains active certification by the American Board of Orthopaedic Surgery, along with subspecialty certification in Orthopaedic Sports Medicine.
Dr. Burger is actively engaged in the field of sports medicine, and he has been the Medical Director and Head Team Physician for Xavier University athletics since 1999. He has also served as Assistant Team Physician and Orthopaedic Consultant for the Cincinnati Reds.  Further, Dr. Burger is the Head Orthopaedic Surgeon and Team Physician for Mount Saint Joseph University athletics, along with the Cincinnati Steam. He also proudly serves as the Head Team Physician for his alma mater, LaSalle High School, a position he has held since 1992.
Dr. Burger was honored as the Outstanding Team Physician by the Ohio Athletic Trainers' Association in 2009 and was recognized by the Ohio Joint Advisory Board of Sports Medicine as Outstanding Team Physician in 2010. In addition, he has been recognized nearly every year over the past twenty by his peers as a "Top Physician" in Orthopaedic Surgery by Cincinnati Magazine.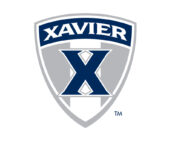 Team Medical Director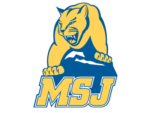 Team Medical Director

Team Medical Director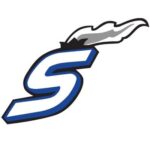 Team Medical Director
For a complete list of all teams affiliated with Beacon Orthopaedics and Sports Medicine and Dr. Robert Burger, please click here.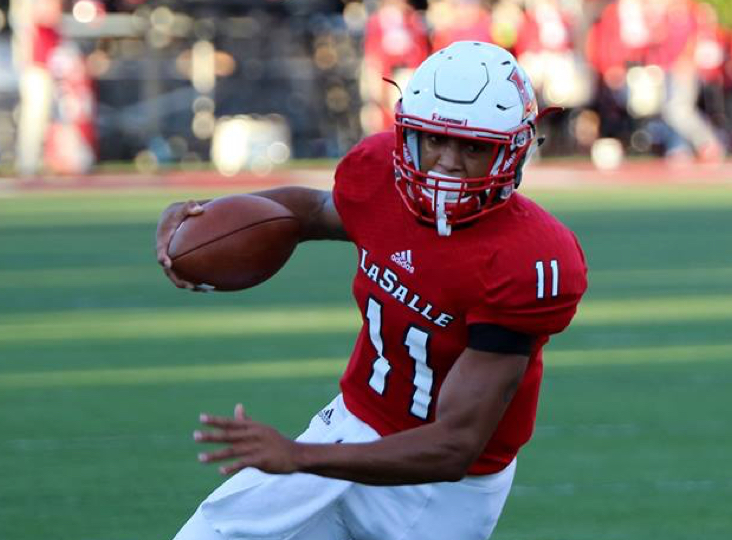 Sports Medicine for Every Stage of Life
The science of sports medicine focuses on helping people recover from musculoskeletal injuries and preventing future overuse or acute injuries. Dr. Burger treats a wide variety of patients, from youth athletes to active adults. Dr. Burger can diagnose and treat injuries and conditions related to joints, muscles, tendons, and ligaments.
Dr. Burger serves as the Head Team Physician and Medical Director for Xavier University Athletics, Head Orthopaedic Team Physician for the College of Mount St. Joseph Athletics, and Orthopaedic Consultant for the Cincinnati Reds. Additionally, he is Head Team Physician for the Cincinnati Steam and for his alma mater, LaSalle High School.
Dr. Burger has a special interest in complex knee injuries such as ACL tears, MCL tears, subluxations of the patella and also total knee replacements. Dr. Burger prefers conservative, non-surgical approaches to care as a first resort. However, some cases do require surgical intervention. Whether your injury requires surgery or not, Dr. Burger and his team of medical staff will get you back to the active, pain-free lifestyle you deserve.
This practice is PERFECT. From the greeter, the front desk, medical assistant and the physician. Everyone in the office are so friendly and professional. I'm glad I selected this group. They were very thorough and friendly. I would recommend Dr. Burger to everyone.
– Sara
Leave a Review
Dear Dr. Burger & Staff: I would like to thank you for all your help with my knee, you all were fantastic. I will always highly recommend Beacon. Thanks Again!
– Paul
Leave a Review
SPECIAL INTERESTS:
Dr. Burger draws upon over 25 years of experience in caring for sports medicine and orthopaedic conditions, and he performs advanced arthroscopic and open procedures on the knee, the shoulder, the elbow, and the ankle. He has special expertise in the treatment of complex knee injuries, including ACL tears, multiple knee ligament instabilities, meniscal and articular cartilage injuries, and patellar dislocations.
In addition, he performs advanced arthroscopic procedures on the shoulder, treating injuries to the rotator cuff, the glenoid labrum, biceps, and shoulder instability. He also extensively treats arthritis of the knee, managing this non-operatively whenever possible.  When surgical intervention is appropriate, Dr. Burger can perform knee replacements, which he does for around 100 patients per year.
He actively treats patients of all ages and cares for the full spectrum of orthopaedic and sports medicine conditions, including fractures and overuse injuries. His staff works diligently to properly schedule patients with acute injuries and emergencies.
PRACTICE PHILOSOPHY:
Dr. Burger considers himself both blessed and privileged to be able to work as a physician and a surgeon. Furthermore, it is his desire and goal that his orthopaedic practice is an extension of his faith and that he and his staff try to treat each individual patient with compassion, dignity, honesty, and respect. While all of us are human, we work daily to provide the highest level of professional and personalized care to our patients. This is both our mission and our passion.
PROFESSIONAL AND COMMUNITY SERVICE:
Dr. Burger recognizes service to both the field of medicine and the community as high priorities. He has served as Section Head of the Division of Orthopaedic Surgery at Good Samaritan Hospital since 2005 and has previously served on the Executive Committee at Good Samaritan Hospital for ten years.
Teaching is also important to Dr. Burger, and he is currently involved in the education of both orthopaedic and primary care sports medicine fellows through the accredited Orthopaedic Fellowship Program at Beacon Orthopaedics. He serves/served on the Boards of LaSalle High School, Greater Cincinnati Right to Life, the Cincinnati Chapter of the National Football Foundation and the Athenaeum of Ohio. In addition, he has been actively engaged in the Fathers' Ministry at his own parish, St. Ignatius of Loyola, for the past 25 years.
EDUCATION AND PERSONAL BACKGROUND:
After graduating from LaSalle High School in 1977, Dr. Burger enrolled at the University of Notre Dame, graduating Magna Cum Laude in 1981 with a B.S. in Chemical Engineering. Originally a walk-on football player at Notre Dame, he was a member of the 1977 National Championship Team, earned a scholarship, and started at offensive guard on the 1980 team that competed in the Sugar Bowl. He was honored as a First Team Academic All-American, a National Scholar Athlete by the National Football Foundation, and as the National Dolly Cohen Award winner as the Top Scholar Football Athlete in the country.
Dr. Burger was inducted by the College Sports Information Directors' of America into the Academic All-American Hall of Fame in 2006, and he received the Exemplar Award in 2013, given by the Notre Dame Club of Greater Cincinnati. LaSalle High School has recognized him with the Hall of Achievement Award in 1996, induction into the De La Salle Society in 2008, the Signa Fidei Award in 2010, and induction into the Athletic Hall of Fame at LaSalle in 2014.
PERSONAL AND FAMILY BACKGROUND:
Dr. Burger is honored and blessed to have Felicia as his wife. They are the proud parents of four adult sons, who all played college sports (Bobby – football – Notre Dame; Chris and John – golf – Xavier University; Joe – football – Ohio State University). This unique background as not only a team physician but also as a former athlete and the father of former college athletes helps Dr. Burger in understanding and better responding to the perspectives and needs of student-athletes and their families.
Dr. Burger openly accepts patients to his practice and is willing to see patients with emergent needs and acute injuries.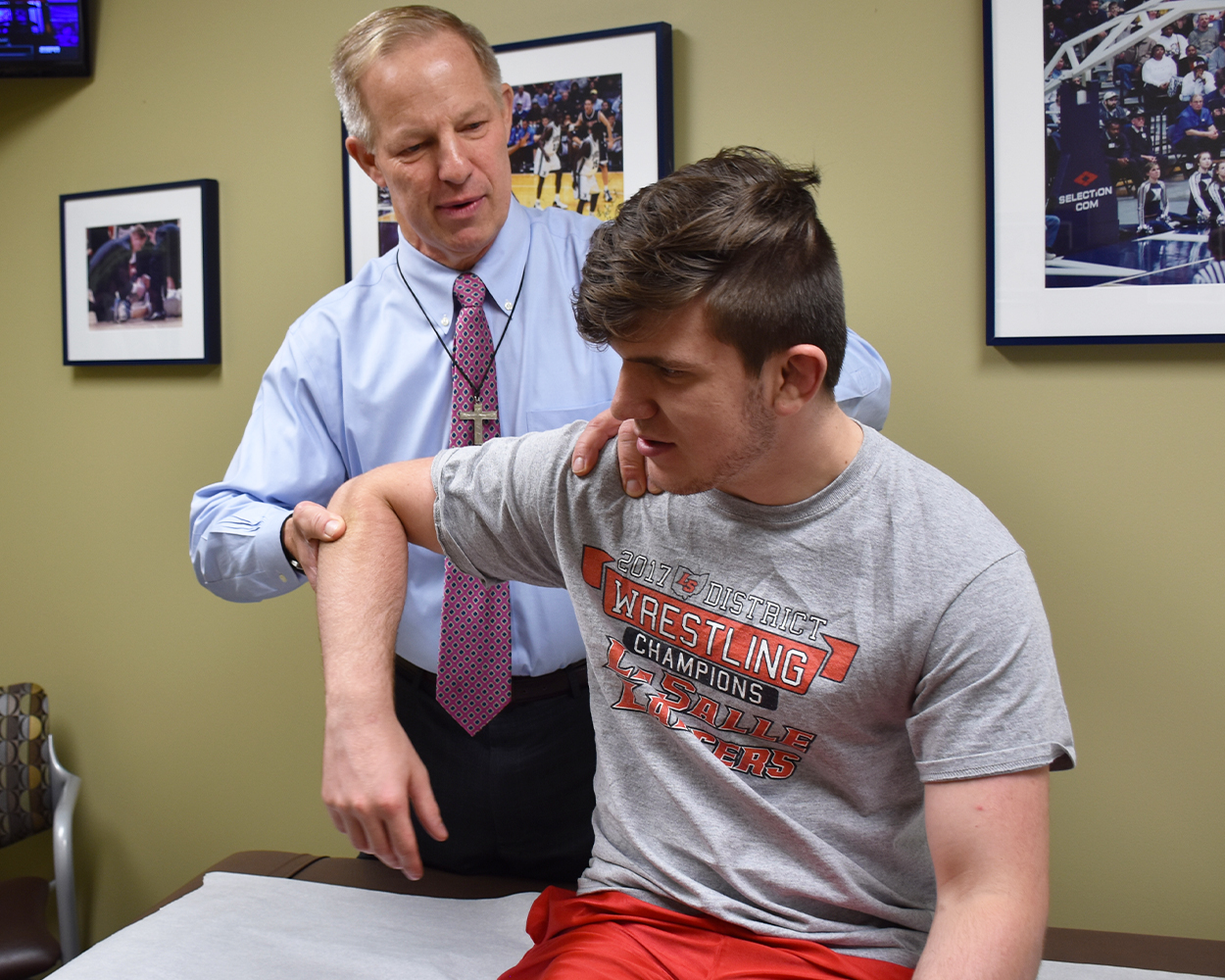 EDUCATION
LaSalle High School – 1977
University of Notre Dame, B.S. – Chemical
Engineering, Magna cum Laude – 1981
University of Cincinnati College of Medicine – Medical Doctor – 1985
General Surgery Internship, University of Cincinnati – 1985-1986
Orthopaedic Residency, University of Cincinnati – 1986-1990
CERTIFICATIONS
American Board of Orthopaedic Surgery – 1993
American Board of Orthopaedic Surgery – 2002
American Board of Orthopaedic Surgery – Subspecialty Certification: Orthopaedic Sports Medicine – 2007
Ohio State Medical Board – since 1991
FELLOWSHIPS
Sports Medicine Fellowship, Hughston Orthopaedic Clinic. 1990-1991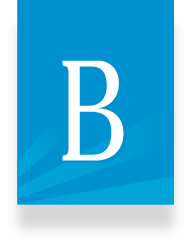 Ready to Experience the Beacon Difference?
Schedule an introductory consultation with Dr. Burger to find out how to best return to the sports and activities you love. By clicking this button, you can schedule online in real time!
Book an Appointment
Professional Organization Memberships and Affiliations:

American Academy of Orthopaedic Surgeons

American Orthopaedic Society for Sports Medicine

Arthroscopy Association of North America Certifications

Ohio Orthopaedic Association