Expert Orthopaedic and Sports Medicine Care in Dayton & Cincinnati
Dr. Drew Burleson brings his expertise in cutting edge treatment options to state-of-the-art facilities in South Dayton and Cincinnati. Dr. Burleson is determined to help each patient create a recovery plan the helps them achieve their goals quickly and with as little intervention as possible.
Book an Appointment
About Dr. Burleson
Dr. Burleson is a fellowship trained orthopaedic surgeon specializing in sports medicine and minimally invasive arthroscopic surgery of the knee, hip, shoulder, and elbow. He also has a special interest in employing state of the art techniques in cartilage restoration and biologics to improve his patients' function and return them to the activities that they love.
Dr. Burleson completed his fellowship in orthopaedic sports medicine at the renowned Kerlan-Jobe Orthopaedic Clinic in Los Angeles where he cared for some of the world's most elite athletes. While at Kerlan-Jobe, Dr. Burleson served as the assistant team physician for the Los Angeles Rams, Dodgers, Kings, Clippers, Galaxy, Sparks, Anaheim Ducks and Angels, University of Southern California (USC) football team, and Loyola Marymount University.
After growing up in Wheelersburg, Ohio, Dr. Burleson earned his undergraduate degree from Wright State University where he was a member of the men's basketball team. He was a four-year starter, three-time captain, and helped lead the Raiders to a regular season and Horizon League conference tournament championship in 2007, earning the Raiders a trip to the NCAA tournament. Dr. Burleson attended medical school at the Wright State University Boonshoft School of Medicine and completed his residency in orthopaedic surgery at Loyola University of Chicago.
Dr. Burleson resides in Hyde Park with his wife, Noelle, daughters Sloane, and Storie, Son, Beau, and dog Pup, where they enjoy spending time outdoors, any type of sporting event, listening to and playing music, and quoting movies. He is very picky about the TV shows that he will binge watch and tries to dunk a basketball every year on his birthday. He is passionate about his community and eager to give back to the people that have given so much to him.
Schedule an Appointment Connect on Instagram Download Patient Packet
"When I saw Dr. Burleson I was able to get an x-ray, MRI, and injection all in the same day which diagnosed my problem. Dr. Burleson performed arthroscopic hip surgery that has restored me to my normal, active self and has given me my life back."
– Former Patient
Leave a Review
Thank you, Dr. Burleson, for being so attentive and caring for my father, who just underwent knee surgery. He is a huge baseball fan and you quickly sought that out. He called me after the appointment to tell me about the next steps for his rehabilitation, but more so to talk about you and how great you were. Thanks so taking such good care of him.
-Former Patient
Leave a Review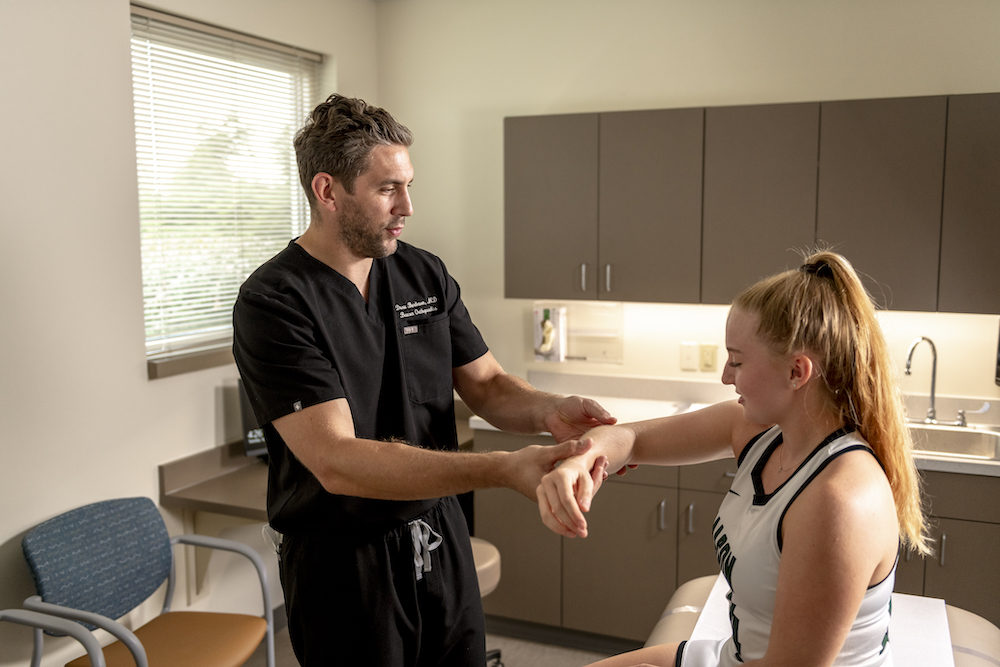 Education and Training
Education
Wright State University School of Medicine, Doctor of Medicine – 2008-2012
Wright State University, Bachelor of Arts in Communications Studies – 2002-2007
Post graduate Education and training
Loyola University – Orthopaedic Surgery Residency, 2012-2017
Kerlan-Jobe Orthopaedic Clinic – Sports Medicine Fellowship, 2017-2018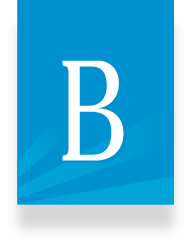 Ready to Experience the Beacon Difference?
Schedule an introductory consultation with Dr. Drew Burleson to start your treatment plan to help get you back to the active lifestyle you desire.
Book an Appointment