Brian A. Rottinghaus, M.D.
Orthopaedic Surgeon & Sports Medicine
Brian A. Rottinghaus, M.D., is a board-certified and fellowship-trained orthopaedic surgeon with over 10 years of medical experience.
Book an Appointment
About Dr. Brian Rottinghaus
Brian A. Rottinghaus, M.D., is a board-certified orthopaedic surgeon and is fellowship-trained in orthopaedic sports medicine with over 10 years of medical experience. He has served leadership roles in the medical community including Chief of Surgery at Mercy Fairfield Hospital from 2018-2020.  Dr. Rottinghaus is a member of the sports medicine team at Beacon Orthopaedics & Sports Medicine.
After sustaining a sports injury while playing college football, Dr. Rottinghaus was inspired by the skill and care of his doctor to pursue a career in orthopaedics. After graduating magna cum laude from Ohio University with a Bachelor of Science in biology, he went on to receive his medical degree at The Medical University of Toledo. During medical school, Dr. Rottinghaus was chosen by the Wilderness Medical Society to take part in their program with Roane State Community College in Harrison, Tennessee.
After his medical schooling, Dr. Rottinghaus completed the San Francisco Orthopaedic Residency Program at St. Mary's Hospital in San Francisco. He then continued with a sports medicine fellowship with The University of Cincinnati/Wellington Orthopaedics where he focused on arthroscopic management of shoulder and knee injuries. In addition, Dr. Rottinghaus has had the opportunity to treat athletes at the high school, collegiate, and professional levels.
Dr. Rottinghaus has received a number of awards for his academic excellence as well as his medical expertise and service. In 2015, he was recognized as a Rising Star Medical Leader in Venue Magazine which honors the most respected young medical professionals in Cincinnati.  In 2020, he was named one of Cincinnati's Top Doctors in Cincinnati Magazine.
Outside of the office, Dr. Rottinghaus has pursued an interest in fitness including competing in various Crossfit regional events, as well obtaining certifications from Crossfit, USA Weightlifting, and Optimum Performance Training. He also enjoys spending quality time with his wife and four active sons, exploring the great outdoors, as well as experimenting with the culinary arts.  Dr. Rottinghaus is committed to the health and satisfaction of his patients and looks forward to the challenge of restoring healthy lifestyles.
To schedule an appointment, please call (513) 818-0478 or fill out the form by clicking the button below.
Education
B.S., Ohio University, Athens, Ohio
M.D., Medical University of Toledo, Toledo, Ohio, 2005
Residency
Orthopaedic Residency at St. Mary's Hospital, San Francisco, California, 2010
Fellowships
University of Cincinnati & Wellington Orthopaedic & Sports Medicine, Cincinnati, Ohio, 2011
Board Certified
American Board of Orthopaedic Surgery
Dr. Brian Rottinghaus was absolutely great. Greeted us joyfully and made us feel like ho knew us for years. Felt very comfortable and confident in him.
-Bob J. via Google
He has done both my knees in the past 3 years, one a full replacement. This guy is great! Do the rehab as directed and you'll have no problems. He knows his stuff. Excellent doctor and a genuinely caring one. Can't recommend highly enough.
-Ken M. via HealthGrades
Dr. Rottinghaus is awesome. I've seen him three times for wrist, finger, knee injuries ~ and his diagnosis was always on point. Always timely, never waited longer than 5 minutes to see him. Great Doc!
-Leslie D. via Google
View More Testimonials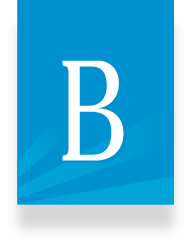 Ready to Experience the Beacon Difference?
Schedule an introductory consultation with Dr. Rottinghaus to find out how you can relieve pain, improve function, and get back to the activities you love.
Book an Appointment