Best In-Class Hand & Wrist Care
Dr. Wigton is board-certified, fellowship trained, and sub specialized to treat your hand & wrist or upper extremity injuries. He knows how debilitating a hand & wrist condition can be, and it's our goal to get you back to the lifestyle you love as quickly as possible.
Book an Appointment
About Dr. Wigton
Michael D. Wigton, M.D., is a board-certified and fellowship-trained orthopedic surgeon and hand & wrist specialist at Beacon Orthopaedics & Sports Medicine. In addition to ABOS certification in orthopaedic surgery, Dr. Wigton has subspecialty certification in surgery of the hand.  Dr. Wigton has over 10 years of medical experience treating upper extremity injuries, from the brachial plexus to the fingertips. He has special interest in microvascular surgery, traumatic disorders of the hand, wrist and elbow, post-traumatic complications, arthritic conditions, and peripheral neve injuries.
Dr. Wigton received his undergraduate degree from the University of Dayton before completing his medical degree at the University of Cincinnati College of Medicine. After medical schooling, Dr. Wigton moved away from the Tri-State to complete his internship and residency at Allegheny General Hospital in Pittsburgh, Pennsylvania. Upon completion of his residency, Dr. Wigton completed a Hand, Upper Extremity, and Microvascular Surgery Fellowship at Wake Forest Baptist Health in Winston-Salem, North Carolina.
Dr. Wigton most recently was named a 2021 Cincinnati Magazine Top Doctor. He is involved in many professional organizations, he is a Fellow of the American Academy of Orthopaedic Surgery, and a candidate member of the American Society for Surgery of the Hand, and previously served as an assistant professor at the University of Cincinnati College of Medicine. Dr. Wigton joined Beacon Orthopaedics & Sports Medicine in 2021.
Outside of the office, Dr. Wigton enjoys spending time with his family – Julie (pediatrician with Montgomery Pediatrics) and his three sons William, Drew, and Charlie, running, golfing, and cooking.
EDUCATION
B.S., University of Dayton, Dayton, Ohio, 2006
M.D., University of Cincinnati College of Medicine, Cincinnati, OH, 2010
INTERNSHIP & RESIDENCY
Residency in Orthopaedic Surgery
Allegheny General Hospital, Pittsburgh, PA, 2010-2015
FELLOWSHIP
Fellowship in Hand Surgery
Wake Forest Baptist Health, Winston-Salem, NC, 2015-2016
BOARD CERTIFIED
American Board of Orthopaedic Surgery (ABOS)
ABOS – Surgery of the Hand Subspecialty Certification
I broke my wrist in five places and he put it back together again. He has a warm and attentive bedside manner. Later, at my request, he took the screws and plate out of my wrist and that surgery also went beautifully. I have recommended several friends and family to him, who each had a very positive experience.
-Former Patient via Google
Dr. Wigton is an excellent communicator, pleasant, professional, and seems to be a genuinely nice guy.
-Former Patient
Dr. Wigton is a kind and caring doctor who took excellent care of me and my medical needs. I have confidence in him. He took excellent care of me.
-Former Patient
View More Testimonials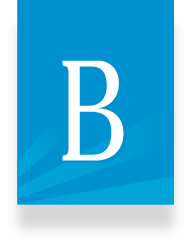 Ready to Experience the Beacon Difference?
Schedule an introductory consultation with Dr. Michael Wigton to learn what treatment options will be best to help you overcome your injury or chronic condition. He primarily sees patients at our Beacon East and Miamisburg locations.
Book an Appointment