Beacon Orthopaedics and Sports Medicine values local athletes and is here to educate athletes and sports lovers on injury prevention as well as provide quality orthopedic care when necessary. Beacon alongside TriHealth and The Christ Hospital are proud to partner with over 40 local high schools and college athletic programs as well as more than 20 recreational programs, 6 professional sports teams, and over 15 professional sports organizations. Our close relationships with our healthcare partners enable us to combine our resources and provide elite level care to thousands of high school, college, semi-professional and professional athletes in the Greater Cincinnati, Northern Kentucky and Dayton areas. Drayer Physical Therapy Institute assists in offering athletic training services across our multiple partnered schools. Our athletes and communities are given priority access to our imaging services and physical therapy. An appointment with one of our physicians is guaranteed within 48 hours or less.
Through our hands-on partnerships, athletes receive the highest quality care from our Sports Medicine Physicians, Certified Athletic Trainers and Physical Therapists. Athletic trainers are present on the sidelines of competitions to provide care when necessary. Students have access to resources such as the Beacon Orthopaedic Research and Education Foundation, housed at our Summit Woods location, where we host cadaveric labs and educational seminars. This allows students to gain hands-on experience in the medical world, while working with some of the most cutting-edge technology.
For more information on how you can partner with Beacon Orthopaedics & Sports Medicine, you can contact Mike Slemons at [email protected] or Kim McBride at [email protected].
Mike Slemons – Manager of High School & College Outreach
Mike is joining Beacon Orthopedics with over 30 years of experience as an Athletic Trainer and is currently the Manager of High School & College outreach, allowing him to maintain and develop new business as it relates to the sports medicine needs of our community.
He obtained his master's degree in health and nutrition sciences from the University of Cincinnati and is fellowship trained in human biomechanics from the Gray Institute.
Mike was formerly the Director of human movement and strength at Wellington Sports medicine and co-founder of the Running Academy. Mike spent 15 years as the athletic trainer for Anderson High School, while treating patients in the physical therapy department. Mike also serves as a biomechanical consultant to the Kansas City Royals.
Mike and his wife, Dawn, reside in Anderson Township. They have two children who attend the University of Cincinnati. Their daughter Jordan is majoring in Health and Exercise Science and their son Grayson is attending the Lindner School of Business, majoring in business and finance.
Kim McBride – Corporate Community Outreach Manager
Kim McBride is our new Manager of Corporate Outreach.  She is so excited to be a part of Beacon Orthopedics Team and says it is the "perfect job" for her.
She holds a Bachelor's in Science in Business from The Ohio State University, and has 25+ years of expertise in the consumer, pharmaceutical, financial and human resources industries with a proven track record in business development and in marketing initiatives. Kim has worked for a diverse group of companies from fortune 500 organizations to small businesses. She has been active in the community with The Boys Hope Girls Hope Organization, Board Member – Mount Notre Dame and Strategic Planning Committee at Moeller High School, Christ the King/Cardinal Pacelli Athletic Commission and Career Days.
In her spare time she enjoys spending time with her family – husband Walt and her children Trey, Miles and Kristen. She loves sports and attending her children's games and any other sporting event and loves to try new recipes.
Professional Athletic Partnerships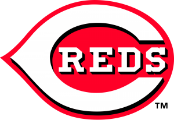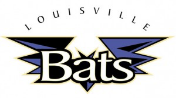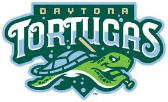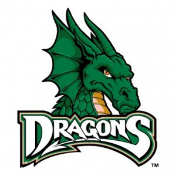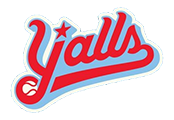 Collegiate Athletic Partnerships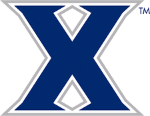 Professional / Organizational Partnerships
Anderson Area Chamber of Commerce
Batesville Indiana Area Chamber of Commerce
Beacon Elite Sports Training
Beechmont Racquet & Fitness Club
Bioworks
Chiropractic Care
Cincinnati Rotary Club
Cincinnati USA Regional Chamber
Clinton Memorial Hospital
The Christ Hospital
Drayer Physical Therapy Institute
Next Level Academy
Northern Kentucky Chamber of Commerce
Independent Physicians Collaborative
Reds Community Fund
Sharonville Chamber of Commerce
West Chester-Liberty Chamber Alliance


*Beacon Orthopaedics and Sports Medicine partners with The Christ Hospital Health Network to provide comprehensive care to the Greater Cincinnati area.  Our partnership allows us to provide the best possible care to our college, and high school athletes as well as weekend warriors.  Our combined outreach program serves thousands of college and high school athletes in our local communities.
In addition to first class care, Beacon and Christ are committed to providing educational programs to high school students, college students, and members of the community.  Through the Beacon Orthopaedic Research and Education Foundation, located at our Summit Woods location, we are able to host cadaveric labs and educational seminars.  This allows students to gain hands on experience in the medical world, while working with some of the most cutting edge technology.
The athletes we have partnered to serve receive first class care with daily coverage of practices and games from Certified Athletic Trainers.  Athletic Trainers provide prevention, management, and rehabilitative services to our athletes, as well as sideline care when necessary.  Each Athletic Trainer works under the guidance of the team's Medical Director, and should it be needed, an appointment with a fellowship trained Sports Medicine Physician is made available immediately or within 24 hours, depending on the severity of the injury.  Our athletes also receive priority access to physical therapy and imaging services through our elite partnership.
Beacon Orthopaedics and Sports Medicine is honored to partner with over 35 local high school and college athletic programs, and we are proud to partner with the Christ Hospital Health Network to provide the best available care in the city!  All schools denoted with an asterisks (*) above are Beacon/Christ schools.
For additional information about athletic coverage and services, please contact our Outreach Manager at [email protected].
"I chose Beacon because I was not getting relief from my pain at another office. I am so happy that I came to Beacon. I now live without pain and am getting back into distance running slowly but surely. It was absolutely worthwhile, and I don't regret the time I spent recovering and in physical therapy at all."
"In the three years I have dealt with staff at Beacon West and Beacon Summit Woods, from consultation, to treatment, to surgery and physical therapy, each encounter was handled in a personable and professional way. This excellent quality of treatment and service at Beacon sets the standard."
"After my MRI, I saw one of Beacon's Spine Specialist and Surgeons, Dr. Rodway. He explained that my pain required more than just a cortisone shot, that I had a spinal nerve condition that put me at risk for paralysis. We made a plan that day for a treatment plan and future surgery. The care I received from Beacon was excellent and has truly made a difference in my life."
View More Testimonials