Beacon Orthopaedics and Sports Medicine values local athletes and is here to educate athletes and sports lovers on injury prevention as well as provide quality orthopedic care when necessary. Beacon is proud to partner with over 35 local high schools and college athletic programs as well as more than 25 recreational programs, 5 professional sports teams, and over 15 professional sports organizations, including the Christ Hospital Health System. Our close relationship with Christ enables us to combine our resources and provide care to thousands of high school, college, semi-professional and professional athletes in the Greater Cincinnati and Dayton area.
Through our hands-on partnerships, athletes receive the highest quality care from our Certified Athletic Trainers, Physical Therapists, and Sports Medicine Physicians. Athletic trainers are present on the sidelines of games and competitions to provide care when necessary. Students have access to resources such as the Beacon Orthopaedic Research and Education Foundation, located at our Summit Woods location. Here, we host cadaveric labs and educational seminars. This allows students to gain hands-on experience in the medical world, while working with some of the most cutting-edge technology. Our partners are given priority access to our imaging services and physical therapy. And, if needed, they are guaranteed an appointment with one of our physicians within 48 hours or less.
Professional Athletic Partnerships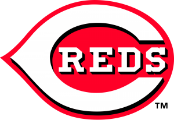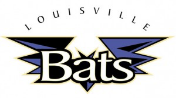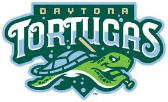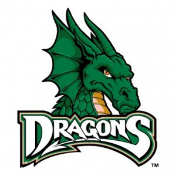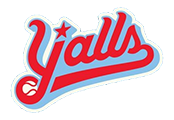 High School Athletic Partnerships
Archbishop Moeller High School*
Bethel-Tate High School
Blanchester High School
Cincinnati Hills Christian Academy*
Clinton Massie High School
East Central High School
East Clinton High School
Fayetteville-Perry High School*
Goshen High School*
Indian Hill High School*
Kings High School*
Lakota East High School*
Lakota West High School*
La Salle High School
Lawrenceburg High School
Madeira High School*
Mason City Schools
Mt. Notre Dame High School*
Oak Hills High School*
Seven Hills Schools*
South Dearborn High School
Ursuline Academy
Wilmington High School
Wyoming High School*
Recreational Athletic Partnerships
All Saints Youth Football
Anderson Township Little League Baseball
Beechmont Soccer Club
Blue Sox Baseball – Northern KY
C3 Soccer
Cincinnati Futsal
Cincinnati Marlins
Cincinnati Rugby Football Club
Cincinnati Soccer Alliance
Cincinnati United Soccer Club
Cincinnati United Premier Soccer Club
Dayton Area Rugby Club
Indian Hill Football Club
Kings Hammer Soccer Club
Madeira Youth Football
Mason Youth Football
Little Highlanders Youth Football
Midwest Cheer Elite
Oak Hills Youth Football
Ohio Elite Soccer Academy
Southwest Ohio Baseball League
St. Columban Youth Football
St. Gertrude Youth Football
St. Ignatius Youth Football
St. James White Oak Youth Football
St. John's Dry Ridge Youth Football
St. Nicholas Academy Youth Football
Collegiate Athletic Partnerships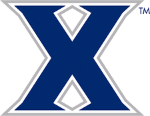 Professional / Organizational Partnerships
Anderson Area Chamber of Commerce
Batesville Indiana Area Chamber of Commerce
Beacon Elite Sports Training
Beechmont Racquet & Fitness Club
Bioworks
Chiropractic Care
Cincinnati Rotary Club
Cincinnati USA Regional Chamber
Clinton Memorial Hospital
The Christ Hospital
Drayer Physical Therapy Institute
Next Level Academy
Northern Kentucky Chamber of Commerce
Independent Physicians Collaborative
Reds Community Fund
Sharonville Chamber of Commerce
West Chester-Liberty Chamber Alliance


*Beacon Orthopaedics and Sports Medicine partners with The Christ Hospital Health Network to provide comprehensive care to the Greater Cincinnati area.  Our partnership allows us to provide the best possible care to our college, and high school athletes as well as weekend warriors.  Our combined outreach program serves thousands of college and high school athletes in our local communities.
In addition to first class care, Beacon and Christ are committed to providing educational programs to high school students, college students, and members of the community.  Through the Beacon Orthopaedic Research and Education Foundation, located at our Summit woods location, we are able to host cadaveric labs and educational seminars.  This allows students to gain hands on experience in the medical world, while working with some of the most cutting edge technology.
The athletes we have partnered to serve receive first class care with daily coverage of practices and games from Certified Athletic Trainers.  Athletic Trainers provide prevention, management, and rehabilitative services to our athletes, as well as sideline care when necessary.  Each Athletic Trainer works under the guidance of the team's Medical Director, and should it be needed, an appointment with a fellowship trained Sports Medicine Physician is made available immediately or within 24 hours, depending on the severity of the injury.  Our athletes also receive priority access to physical therapy and imaging services through our elite partnership.
Beacon Orthopaedics and Sports Medicine is honored to partner with over 35 local high school and college athletic programs, and we are proud to partner with the Christ Hospital Health Network to provide the best available care in the city!  All schools denoted with an asterisks (*) above are Beacon/Christ schools.
For additional information about athletic coverage and services, please contact our Outreach Manager at jclarke@beaconortho.com.
"I chose Beacon because I was not getting relief from my pain at another office. I am so happy that I came to Beacon. I now live without pain and am getting back into distance running slowly but surely. It was absolutely worthwhile, and I don't regret the time I spent recovering and in physical therapy at all."
"In the three years I have dealt with staff at Beacon West and Beacon Summit Woods, from consultation, to treatment, to surgery and physical therapy, each encounter was handled in a personable and professional way. This excellent quality of treatment and service at Beacon sets the standard."
"After my MRI, I saw one of Beacon's Spine Specialist and Surgeons, Dr. Rodway. He explained that my pain required more than just a cortisone shot, that I had a spinal nerve condition that put me at risk for paralysis. We made a plan that day for a treatment plan and future surgery. The care I received from Beacon was excellent and has truly made a difference in my life."
View More Testimonials