Hip implant revision surgery is performed to repair or replace a prosthetic hip that has been damaged due to normal wear and tear or infection. While total hip replacement is known as one of the most successful procedures in all of medicine, it is possible for a hip implant to fail or simply wear out. At Beacon Orthopaedics, our hip specialists routinely perform hip implant revision surgery with excellent results, allowing our patients to resume their lifestyles pain-free.
Types of Hip Implant Revision
When compared to total hip replacement, hip revision surgery is a longer and more involved procedure, in part because there are different types of hip revision surgery. In some cases, only certain parts of a hip implant need to be replaced or fixed. In other cases, the entire artificial joint needs to be replaced and the bone must be rebuilt with bone grafts or metal pieces. Additionally, if a hip implant and the surrounding soft tissues have been affected by infection, reparative action must be taken and sometimes special implants need to be used to compensate for bone and tissue damage.1
Reasons for Hip Implant Revision
There are a number of situations for which total hip implant replacement may be the recommended course of action:
Implant wear and tear
Implant loosening
Infection
Frequent dislocation
Fracture
Metal Allergy
Your Hip Revision Doctors
The Hip Revision Surgery: What to Expect
Preparing for Hip Revision
Before a hip implant revision procedure is scheduled, patients undergo a thorough examination with an experienced surgeon at Beacon Orthopaedics. It is also necessary to undergo a physical examination with a primary care physician, who can determine that the patient is healthy enough to undergo surgery and recovery. In some cases, patients may need to be evaluated by other specialists, such as cardiologists, to ensure they are in strong enough health to undergo hip revision surgery.
X-rays and other imaging tests will be taken to examine the structure of the affected hip implant, bone density, and other factors that may have caused the hip implant to fail. Blood tests will also be conducted to determine whether the patient is suffering from an infection or a reaction to the metal ions in the replacement hip.
In preparation for hip revision surgery, patients should take into account the fact that they will likely have limited mobility as they recover from the procedure. It's a good idea to make sure patients have support for tasks like cooking, cleaning, and bathing.
The Hip Revision Surgery Procedure
Hip revision surgery is performed under general anesthesia in most cases. This procedure takes several hours, and is longer and more complex than the initial placement of a hip implant.
To begin implant revision surgery, the surgeon will follow the initial incision line from the original hip placement, possibly extending this incision to allow for the safe removal of old hip implant components. Once the hip joint is exposed, the surgeon will examine surrounding soft tissues for any signs of infection or reaction to the metal components of the artificial hip. Each part of the artificial hip will also be inspected for damage, looseness, or improper positioning.
Being careful to preserve as much bone as possible, the surgeon will remove the original hip implant and any cement that may have been used during the original procedure. In some cases, it is necessary to perform a controlled fracture of the thigh bone to remove a hip implant stem.
Once all parts of the original hip implant have been removed, the surgeon prepares the bones for the new implant. If bone loss is present, bone grafts or metal augments may be used. Next, the revision implant is carefully put into place and held with screws. The surgeon tests the motion and fit of the new implant before closing the incision with sutures.
Recovery After Hip Revision
Immediately following hip revision surgery, patients recover from anesthesia in a recovery room.
Once patients return home from the hospital after hip revision surgery, their recovery will continue for several weeks. It is common for patients to require the support of a walker or cane at first, and it may take a few weeks before patients are comfortable walking unassisted.
Any stitches or staples will be removed a few weeks after surgery, and patients should try to avoid saturating their hip revision wound until it has fully closed. Continued physical therapy is an important part of the hip revision recovery process.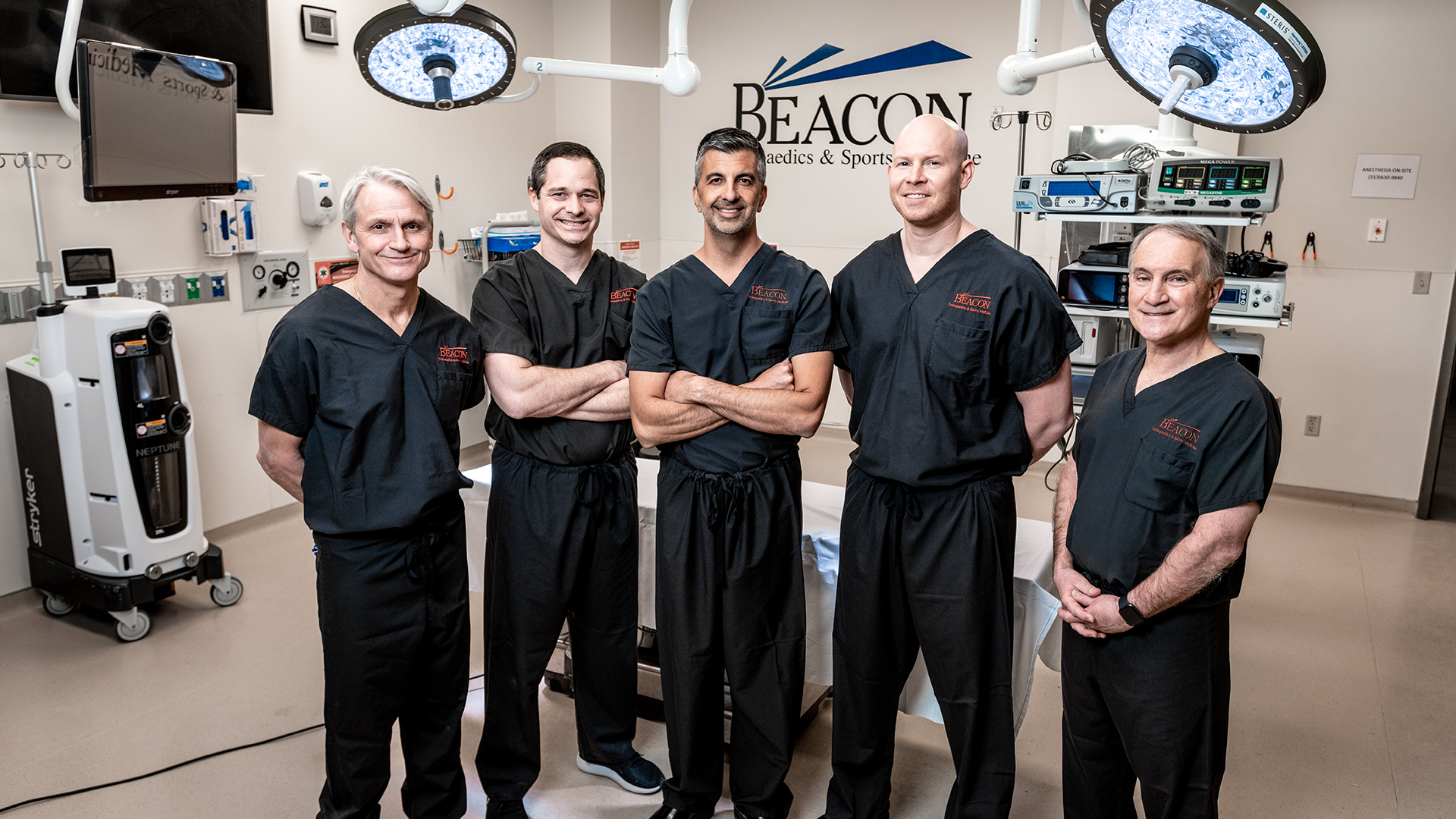 Hip Revision Surgery Results
At Beacon Orthopaedics, the vast majority of our hip revision patients enjoy outstanding results and long-term outcomes. Patients who undergo this procedure to replace a hip implant report reduced pain, improved hip function, and improved stability.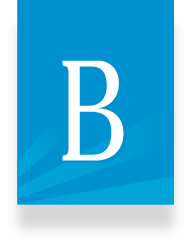 Ready to Experience the Beacon Difference?
Contact the Hip Specialists at Beacon Orthopaedics
If you are experiencing pain, decreased mobility, infection, looseness, or other signs of a failed hip implant, please contact us at Beacon Orthopaedics. An experienced hip specialist can evaluate your situation, determine whether you may need hip revision surgery, and explain the next steps.
Book an Appointment