Are You or a Loved One Considering Hip Surgery?
Do you experience pain or grinding in one hip (or perhaps both) as you walk? After an injury, degeneration from arthritis, or decades of hard use, hip joints may start to lose functionality. If you are considering surgical intervention to restore or replace your hip, you are in good company. Over the past few decades, the number of hip surgeries "performed in the United States has increased substantially…new government statistics show."
Number of Hip Replacement Surgeries Continues to Grow
Three years ago, the U.S. National Center for Health Statistics (NCHS) reported that hip replacement surgery–the medical procedure that removes the damaged or diseased parts of a hip joint, replacing them with new, metal or ceramic parts–has risen significantly.
Several factors are contributing to the growth, including longer life expectancy, lowering costs of joint replacement surgery, evolving surgical techniques, and decreasing recovery time. Instead of requiring multiple nights in a hospital, many total hip replacements are being done as outpatient procedures at specialty orthopedic clinics. This contributes to a significant reduction in overall costs, as well as allowing patients to recover in the comfort of their homes, rather than in a hospital environment.
The Most Successful Joint and Hip Operations
First performed in 1960, hip replacement surgery is one of the most successful operations in all of medicine. Since 1960, improvements in joint replacement surgical techniques and technology have greatly increased the effectiveness of total hip replacement. According to the Agency for Healthcare Research and Quality, more than 300,000 total hip replacements are performed each year in the United States.
National center for Health Statistics
NCHS "…researchers looked at hospital statistics on total hip replacement — replacement of the head of the femur (thigh bone) and its socket — from 2000-2010. The [research] focused on patients 45 and older, who accounted for 95 percent of the procedures."1
In 2000, the number of surgeries was 138,700.
In 2010, the number rose to 310,800.
The number of surgeries among those 75 and older grew by 92%
Surgeries jumped by 205 percent in those aged 45 to 54, to 51,900.
Your Hip Replacement Doctors
Causes of Hip Replacement Spike
As to why the number of hip replacement surgeries have increased so dramatically, the report's lead author Monica Wolford, says: "The main hypothesis is that osteoarthritis is becoming more common…." Dr. Pagnano notes also that "the baby boomer generation is less willing to accept the limitations that accompany arthritis."
Pagano continues, saying that "the growing number of cases of arthritis is a major factor in the trend. Most hip replacements in middle-aged patients are due to degenerative [changes] caused by wear-and-tear…. So higher numbers of active people translate into more arthritis." More arthritis, in turn, translates into more need for artificial hips in order to maintain the active lifestyle so many enjoy into middle age and well beyond.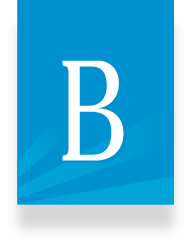 Ready to Experience the Beacon Difference?
With Beacon Orthopaedics and Sports Medicine's many locations in Miamisburg, OH; Wilmington, OH; Lawrenceburg, IN; Batesville, IN; Erlanger, KY; Beacon West (Western Hills on Harrison Ave. in Cincinnati); Beacon East (Ohio Pike in Cincinnati), and Summit Woods in Sharonville, OH, the myriad of services Beacon Orthopaedics offers are both convenient and accessible.
Book an Appointment
Benefits of Joint Surgery Continually Increasing
As the number of procedures increases, doctors and patients have discovered the benefits of the surgery are increasing as well. These benefits include:
Better performing, longer-lasting artificial joints
More effective, minimally invasive surgery techniques
Faster recovery times
Enhanced physical therapy techniques
"The overall durability of hip replacement implants has evolved tremendously over the past decade," agrees Dr. Haleem Chaudhary, a total joint replacement surgeon at Beacon Orthopaedics and Sports Medicine in Cincinnati and Dayton. The artificial joints we are using today can be expected to last 15 to 20 years, often longer if they aren't abused. If an implant does wear out, we are now just replacing the liner instead of inserting a new implant."2
Shrinking Recovery Time Post-Operation
A national study by the NCHS found that patients are spending an average of just under four days in a hospital following surgery. A big advantage of seeking treatment at a specialty orthopedic clinic is that total hip replacements are often an outpatient procedure. By returning home rather than staying in a hospital for several days, the risks of exposure to infection or other unwanted bacteria are significantly reduced.
Furthermore, new technology allows the surgeon to replace the hip joint while preserving healthy tissue around the joint. This means that a patient's body is undergoing less trauma and helps expedite recovery. Not everyone is a good candidate for an outpatient procedure, but most healthy, active individuals with arthritis or damaged cartilage will opt to return home as quickly as possible.
Is a Hip Replacement Right for You?
Is standing in place or bending over becoming difficult and/or uncomfortable for your hip? A hip replacement surgery is performed to alleviate the everyday stress caused by bad joints and arthritis. When a patient has one "good" hip and one "bad" hip, they often overuse the good hip in an effort to prevent pain. This ultimately wears out the cartilage in the second hip as well. One big benefit is that a hip replacement allows the person to stop favoring one hip.3
Other goals of hip replacement surgery are:
Relieve any pain
Restore range of motion and functionality
Support and preserve the other hip joint
Improve walking and other movements.
If you experience hip pain that is making it hard to keep up with your favorite sport, work expectations, leisure activities, or just chasing after the grandkids then it may be time to consider a hip replacement.
Weighing Your Options
Consider your options for regaining more youthful strength and mobility by contacting the experienced joint replacement specialists at Beacon Orthopaedics and Sports Medicine.
Did you know that choosing "an experienced surgeon increases the likelihood of a successful hip replacement surgery? In a study examining data from more than 20,000 Medicare recipients who had elective hip replacement surgery, researchers found that a surgeon's experience affected the likelihood that [any] patient experienced complications requiring a second 'revision' surgery."4
Expert and Experienced Joint Replacement Team
At Beacon Orthopaedics & Sports Medicine, you will get expert care in a state-of-the-art facility. The skilled teams at Beacon Orthopaedics focus exclusively on orthopedic care, meaning that they are highly specialized. You can obtain the increased benefits of a hip replacement surgery by working with the various members of our team:
Experienced surgeons and non-surgical doctors
Specialized physician assistants and nurse practitioners
Expert physical therapists
Athletic trainers and medical assistants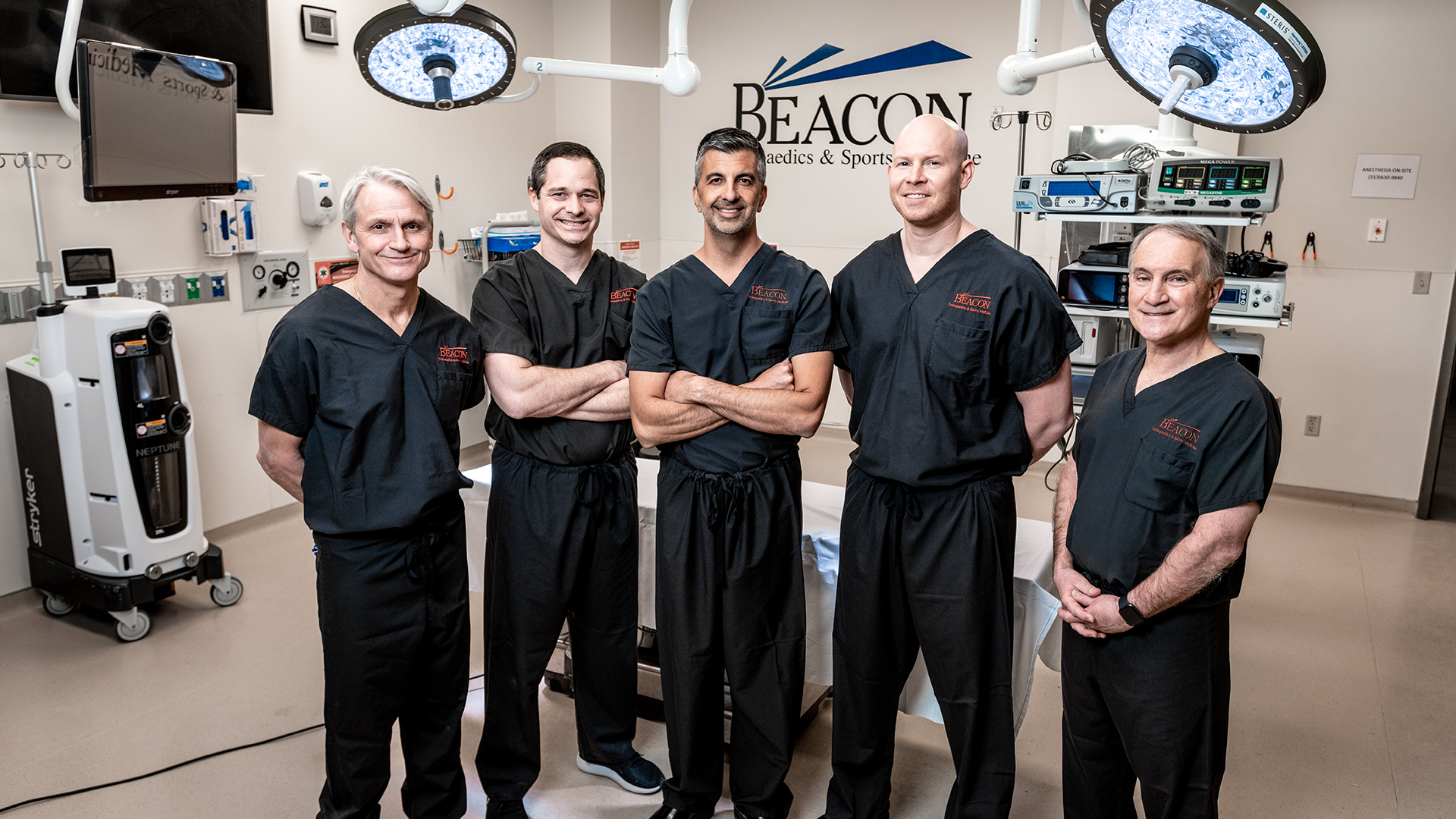 Beacon Orthopaedics and Sports Medicine offers a full range of services for the treatment of both musculoskeletal conditions and injuries in patients of all ages. Their physicians are Board Certified and Fellowship Trained in a sub-specialty.
1 Dotinga, Randy, "Number of Hip Replacements Has Skyrocketed: Report: Procedure becoming more common in younger adults, but hospital stays now a day shorter," HealthDay (Feb. 12, 2015). https://orthoinfo.aaos.org/en/treatment/total-hip-replacement/
2 Wolford ML, Palso K, Bercovitz A. Hospitalization for total hip replacement among inpatients aged 45 and over: United States, 2000–2010. NCHS data brief, no 186. Hyattsville, MD: National Center for Health Statistics. 2015. https://go4life.nia.nih.gov/stories/joan
3 https://www.niams.nih.gov/health-topics/hip-replacement-surgery
4 https://www.arthritis-health.com/surgery/hip-surgery/choosing-surgeon-total-hip-replacement-surgery