Our Physicians
Mohab Foad, M.D.
Beacon Orthopaedics is the only place I'll ever go. My surgeon is Dr. Foad, and I love him so much I had my second surgery on my left hand yesterday. He is the most sincere, kind, personable surgeon I have ever meet. The entire staff is wonderful. All future Ortho referrals will be scheduled at Beacon.
-Barbara C.
Thus far my experience of Beacon has been great. Everyone from the front desk to the surgeon, Dr. Foad, was so kind, compassionate and knowledgeable. Highly impressed by their concern over every detail before jumping into recommending surgery.
-MaryBeth P.
My story is a long one due to complications concerning infection setting in after knee replacement surgery performed by a different doctor. Beacon's Dr. Foad was brought in on the case even though he is a hand specialist, he performed skin grafting and flap surgery. He and all his team have me on the road to recovery. Dr.Foad is the most sincere and caring Doc you would ever meet. If and when the time comes you need an orthopedic surgeon look no further.
-Hank M.
Dr. Foad was fantastic. Knowledgeable and thorough. His bedside manner put my daughter at ease. The staff was courteous and professional. Highly recommend.
-Kimberly G.
Dr. Foad is the kindest, most caring doctor I've ever had. He helped me through 5 surgeries between the years of 2010-2014. I had a very long road ahead and he was always there for me. He even called me at home to see how I was doing. There aren't many doctors that do that these days. His team at Beacon is the best and I wouldn't go anywhere else. Thank you all so much!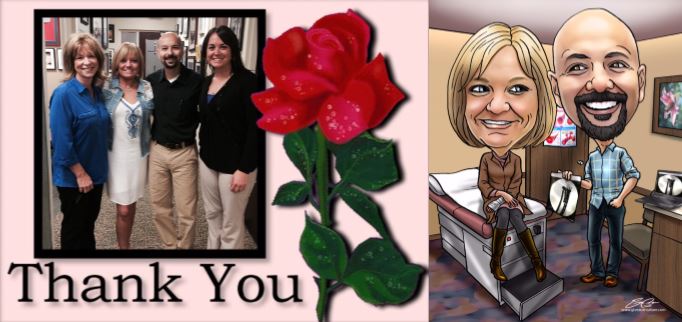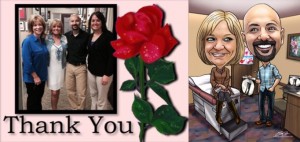 -Peggy
I was a patient of Dr. Foad's back in 2008 when I lived in northern Kentucky. I had a motorcycle accident 07/08/2008, and suffered critical injuries to my right leg. Due to the severity of the injuries, the doctor's were going to amputate the lower leg. Dr. Foad was brought in on the case, and I have been forever grateful for his ability to save my leg. 6 years later, I have been able to continue my nursing career as Trauma Nurse and able to walk with my own two legs. He had an awesome bed side manner and is a fantastic surgeon. I will be forever grateful and thankful!!
-Gina
I wanted to take a moment to thank Dr. Foad, and his assistant for their outstanding care. I work for Dr. Donath (Cincinnati Facial Plastic Surgery), and he suggested that I see Dr. Foad for the pain I was experiencing in my wrists. I felt confidant walking in because my employer referred me here. I was absolutely blown away by their expertise, and sensitivity to my condition. I had surgery on both wrists at the same time (De Quervain's Disease). This was scary since I had a newborn at the time. The pain in my wrists was dramatically decreased after 2 days post, and now just about a little over a month post I am almost 100% again. I am truly grateful for Dr. Foad and Brittany-I would never hesitate to come to Beacon again. Thanks so much!
-Penny