August 9, 2019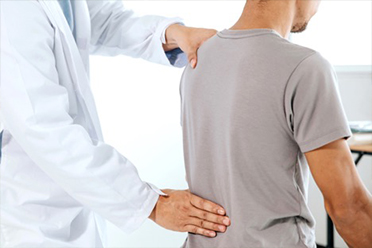 If you've ever had a sports injury, you know the importance of quick action and effective treatment. At Beacon, we provide both! Whether you've injured your foot, shoulder, back, or anything in between, we're here to help you get back into the game as safely as possible.
When a sports injury occurs, many people choose to go to the emergency room. While this is not a bad idea, emergency rooms are usually staffed with doctors and nurses who don't specialize in orthopaedics. You may spend hours waiting for someone to give you a referral to an orthopaedic doctor, all the while being in pain. Instead, consider coming to Beacon Urgent Care. When you walk through the door of our urgent care center, you will immediately be seen by an orthopaedic specialist to address your injury. Whether it be a sprain, fracture, or dislocation, we can treat you quickly and efficiently.
A sports injury may occur due to:
Improper technique
Insufficient warm-up
Improper gear
Collisions
Accidents
Overuse
How Common is My Sports Injury?
According to the National Institute of Arthritis and Musculoskeletal and Skin Diseases (NIAMS), a division of the National Institutes of Health, the most common sports injuries are those received in contact or high-impact sports. At Beacon, the most common sports injuries we see are:
Muscle and knee sprains
Sprains are one of the most common sports injuries. While some can heal on their own with rest, some of the more severe sprains require physical therapy to heal as quickly as possible.
Knee injuries
Knee injuries are especially common in contact sports or sports that involve a lot of impact on the joints, such as soccer. Injuries to the joints have the potential to affect the rest of your life, especially your knees.
Achilles tendon injuries
Tendons connect muscles to bones, which make them imperative to any movement. Tendon repair often requires long periods of rehabilitation, including surgery, physical therapy, and extended periods of rest. Tendon injuries can include partial or full tears, tendinitis, or subluxation (when the tendon slips out of its normal position.)
Pain along the shin bone (shin splints)
Most commonly seen in runners, shin splints are a painful condition that usually doesn't lead to more serious injuries. They often heal on their own, but if the pain doesn't subside within a few days of rest and ice, you may want to see a doctor to ensure nothing more serious is going on.
Fractures
There are many different types of fractures, from a full break of the bone to a stress fracture that is barely seen on an x-ray. If you suspect you may have a fractured bone, a specialist should be consulted to determine if surgery is necessary.
Dislocations
While they may be painful, dislocations are usually treated quickly and don't cause any lasting effects. An orthopaedic doctor may need to be consulted in order to get the joint back in place.
While some are impact-related, such as dislocations and most fractures, many injuries occur due to overuse. Tendinitis, shin splints, and stress fractures all occur due to continued impact. These injures are especially common in sports that put a lot of stress on joints, such as dancing or running.
When to See a Specialist for Your Sports Injury
Even though an athlete may take all of the necessary precautions, injuries still occur. However, you may wonder when you should go see a specialist. Generally speaking, one should see a specialist when there is a lot of pain associated with the injury, movement is impaired, or the pain doesn't go away/gets worse over time.
Be sure to seek treatment if you:
Cannot move the injured area
Begin limping
Feel severe pain
Feel pain while resting at night
Feel pain when applying pressure on the affected area
Experience a crackling sensation when moving the affected area
Experience a persistent sensation of the area feeling loose or more weak than normal

Treatment Options at Beacon
At Beacon, we believe in minimally-invasive treatments and using surgery as a final resort rather than a first solution. We recommend the following treatment options to our patients who need them:
Rest – take an extended break from the activity and give your body a chance to heal on its own.
R.I.C.E. method – rest, ice, compression, elevation. This is the most common technique used to heal a sports injury.
Physical therapy
Surgery – this may include arthroscopic, minimally invasive, or open.
orthobiologics – as a leader in the field of orthobiologics, we are incorporating our techniques into injuries we believe may benefit. Read more on orthobiologics here.
If you have a sports injury and don't know where to turn, come to Beacon Orthopaedics. Founded in 1996 as a multi-physician practice providing orthopaedic care to the Cincinnati community, we have since grown into a nationally known and respected provider of sports medicine and orthopaedic care. We offer eight locations in the Ohio (Cincinnati and Dayton), Northern Kentucky, and Southeastern Indiana areas.
Our Board-Certified and Fellowship-Trained physicians are supported by over 600 medical and customer service professionals. This allows our team to deliver specialized and advanced care to professional and student athletes, as well as the general public. Within the community, Beacon Orthopaedics provides medical care to the Cincinnati Reds and their affiliates, Xavier University, Mount St. Joseph, Wilmington College, and many other colleges and high schools.
Don't let a sports injury keep you from playing the game you love. Contact us today for more information!
+