Dr. Burger Finalist for Health Care Heroes Awards 2015
December 18, 2015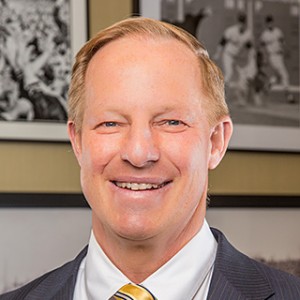 Dr. Robert Burger has been named a finalist for CBC's Health Care Heroes Awards in 2015. Dr. Burger is one of two founding physicians of Beacon Orthopaedics and Sports Medicine. He has been practicing orthopedic medicine for over 20 years, and has performed tens of thousands of procedures on countless athletes.
Dr. Burger has an impressive resume, to be sure. He is the Head Team Physician and Medical Director for Xavier University Athletics, an Orthpaedic Consultant for the Cincinnati Reds, and Head Orthopaedic Team Physician for the College of Mount St. Joseph athletics.
He is also heavily involved in many local organizations. A proud alumnus of La Salle High School, he serves as Head Team Physician. He also spends time volunteering and supporting Greater Cincinnati Right to Life, the Cincinnati Chapter of the National Football Foundation, and the Athenaeum of Ohio.
Dr. Burger is an incredibly outstanding physician and member of the community. Beacon is very proud to have him in our family! Learn more about Dr. Burger HERE.
+