September 4, 2020
From Slopes to Ropes and Just Trying to Cope, Dr. Todd Grime Gives Patients New Hope
Whether a patient wants to get back to the slopes, hit the ice or simply walk around the block, new Beacon physician Todd Grime, M.D. has treated them all, and he approaches each person with the same mindset.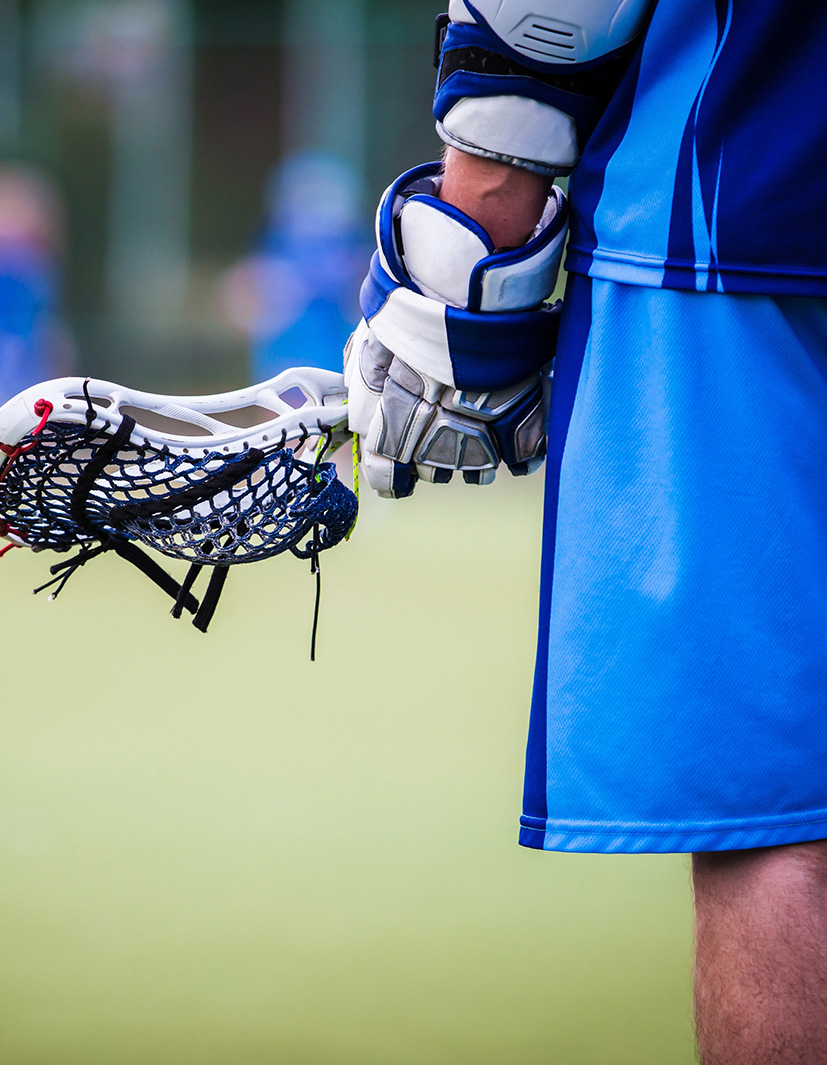 "Every patient is an athlete. It doesn't matter if people are playing sports professionally, in their spare time, or they just want to walk without pain," Grime said. "I learned that early in my career. No matter what goal my patients hope to achieve, there's a lot of fulfillment in helping them reach it."
Grime knows a thing or two about seeing patients from all walks of life. Starting his career in Buffalo, NY — after completing medical school at the Medical College of Ohio, his residency at Barberton Citizens Hospital and a fellowship for Primary Care Sports Medicine at the University of Kentucky — the orthopedic group he worked with afforded him the opportunity to practice sports medicine on the slopes with skiers and snowboarders, the sidelines with the Buffalo Bills, and the ice with the Buffalo Sabres. He even found himself ringside with USA Boxing, treating professional lacrosse players and Tae Kwon Do fighters.
"Some doctors are very specialized, but personally, I like variety. Of course, there are similar injuries that appear in athletes across multiple types of sports, but different athletes have different injury patterns. Learning those variances challenges me, and that gets me excited," Grime shared.
Making the Move to Beacon
When the chance to move to Beacon presented itself, Grime found it to be a no-brainer. He and six other physicians, Drs. Matthew Langenderfer, Kevin Shaw, Vincent Sammarco, Joshua Murphy, Timothy McConnell and David Lustenberger, joined us just last month.
"Beacon is a leader in the area. It was a great opportunity for the group of doctors I was with. We were all excited as soon as we learned about it," Grime stated. "Plus, more Beacon physicians means increased access to orthopedic care for communities on the West side. Our patients can get answers even faster than before, and we can get them on a treatment plan more quickly so they can get back to their lives."
Getting to Know the Community
Grime will work out of Beacon's West Side locations, including Batesville and Lawrenceburg. A move that brings his career full circle as he will once again be near a skiing area. Perfect North Slopes is just a short ten-minute drive away. Of course, with such a wide-range of experience, he also looks forward to treating athletes involved with more mainstream sports, like football. This fall, he'll be under the Friday night lights with several local high school teams — caring for the players and getting to know the community.
"As soon as I got a taste of sports medicine, it clicked for me," Grime said. "Being with people and helping them achieve their goals makes what I do enjoyable. There's a good deal of reward in that."
As a board-certified sports medicine physician specializing in primary care sports medicine, Dr. Grime has more than 15 years of experience in nonsurgical treatments and athletic injury prevention.
Extended Beacon Hours
With the recent addition of seven physicians, including Dr. Grime, Beacon is extending the hours of our Batesville, Lawrenceburg and Beacon West locations. Dr. Grime will at each of these locations at the following times:
Batesville
Monday: 9:00 a.m.–11:30 a.m.
Wednesday: 9:00 a.m.–11:30 a.m.
Thursday: 1:00 p.m.–5:00 p.m.
Lawrenceburg
Monday: 1:00 p.m.–5:00 p.m.
Tuesday: 9:00 a.m.–11:30 a.m.
Friday: 9:00 a.m.–5:00 p.m.
Beacon West
Wednesday
1:30 p.m.–5:00 p.m.
You can schedule an appointment with Dr. Grime or any of our physicians online or by calling 513-354-3700.
+