Degenerative Disc Disease
Degenerative Disc Disease Treatment in Cincinnati
At Beacon Orthopaedics, our spine specialists understand that back pain can have a dramatic impact on a person's life, and we are experts at alleviating that pain. One cause of back pain that impacts many adults as they age is degenerative disc disease, which is a result of wear and tear on the discs that cushion the vertebrae. We can recommend and perform a range of conservative treatments for degenerative disc disease as well as surgery to alleviate pain and get our patients back to enjoying their lives.
What Causes Degenerative Disc Disease?
Degenerative disc disease (DDD) is also referred to as intervertebral disc degeneration. This is a normal part of the aging process of the spine. The spine is made up of a series of small bones called vertebrae. In between the vertebrae are intervertebral discs, rubber-like cushions that absorb shock and prevent the bones from rubbing together. These discs also help the spine stay flexible.1 With time, the discs begin to wear away, dry out, crack, and suffer other degenerative damage. For many people, this is not a noticeable change; however, in about 5% of the adult population, disc degeneration can lead to pain and other issues.2
Symptoms of Degenerative Disc Disease
The most common symptom of degenerative disc disease is consistent, low-grade pain around the degenerating disc. Sometimes, people with DDD experience more severe pain during a flare-up. Other symptoms may include:
Tingling or numbness in the arms and legs
Stiffness
Weakness in the legs
Pain in the lower back, upper thighs, or buttocks
Pain that is worse when sitting
Pain that is worse when bending or lifting
Pain that improves with shifting positions or lying down
Who is at Greater Risk for Degenerative Disc Disease Symptoms?
Over time, everybody's intervertebral discs begin to wear down or suffer small tears or injuries. Certain people are more likely to develop pain or other symptoms of DDD, including:
People who are overweight
People who have experienced a spine injury or trauma
People who smoke
Gymnasts
People who drive for a living
Surgery for Degenerative Disc Disease
When conservative treatment is not successful in addressing a patient's pain from degenerative disc disease, a surgical procedure called a discectomy is often the solution. During this procedure, the injured intervertebral disc is removed.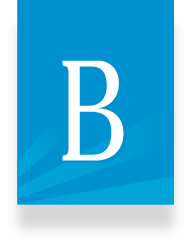 Ready to Experience the Beacon Difference?
If you are suffering from pain caused by degenerative disc disease, the spine specialists at Beacon Orthopaedics can help. To learn more about this condition and treatment options, please to schedule a consultation.
Book an Appointment