Your Go-To Resource for Hip Pain & Injuries
Beacon Orthopaedics & Sports Medicine's Hip Center is your one-stop shop for hip pain. Our physicians are fellowship trained and specialized to treat hip related injuries in order to get you back to the life you love as soon as possible. Our network of physicians can treat a wide range of conditions, from hip arthroscopy to total hip replacements, if needed. Our doctors will do everything possible to treat your pain without surgery, but sometimes, surgery is the best option. You can rest easy knowing that our hip center specialists have treated the same type of condition countless times before. To schedule an appointment with one of our Hip Center specialist, please call (513) 655-HIPS.
Hip Care at Beacon Orthopaedics
At Beacon Orthopaedics & Sports Medicine, we have many talented physicians that can see and treat your hip problems. From physical therapy and injections to hip arthroscopy or total hip replacement, we'll provide a personalized plan for you to get you back to the life that you love, free from pain.
Dr. Steve Hamilton started performing hip arthroscopy procedures at Beacon Orthopaedics & Sports Medicine in 2013. In this time, Beacon has performed over 1,000 hip arthroscopy procedures. In 2015, Dr. Hal Chaudhary spearheaded Beacon's outpatient total hip replacements. Today, Beacon has performed over 1,300 successful outpatient total hip replacements. Performing these surgeries in an outpatient setting allows the patient to return home the day of or day after surgery and avoid a hospital setting. In certain instances, a hospital setting is best for the health of the patient, and our physicians will help guide you through the process of determining the best plan of action for you.
If our physicians at Beacon Orthopaedics do not treat your condition, such as hernias, pelvic floor, or nerve-related injuries, we have great referral programs to get you the best care possible. Beacon Orthopaedics Hip Center partners with TriHealth and Cincinnati Children's Hospital to ensure that no matter the age of a patient, all treatment options are at your disposal. No matter your condition or treatment option, you will be paired with a specialist to best treat your needs. Included in other treatment options, Beacon's Dr. Joshua Murphy is one of few physicians in the Tri-State area to perform Birmingham Hip Resurfacing surgery.
Hip Pain Sites
Pain caused by hip conditions or injuries isn't always necessarily felt in the hips alone. In fact, damage to the hips can also cause pain to be felt in the:
Buttocks
Thigh
Inner hip joint
Outer hip joint
Groin
It's also possible that your hip pain may not be stemming from a hip problem at all. For example, an injury to the lower back or groin, like a hernia, may cause you to experience referred pain in the hip area.
Hip Injury Symptoms
Pain
Tenderness
Bruising
Grinding or clicking of the hip joint
Limping
Reduced movement in the hip joint
Muscle stiffness
Inability to put weight on the hip or leg
Non-Surgical Hip Pain Treatment Options
In some cases, pain from a hip injury can be relieved and mobility restored through non-surgical interventions such as:
Non-steroidal Anti-inflammatory Medications (NSAIDs)
Surgical Treatments for Hip Pain
For more serious or degenerative hip injuries or conditions, surgery may be the best treatment option. Surgical hip treatment may include:
Labral Repair
Tendon Repair
Hip Care Patient Education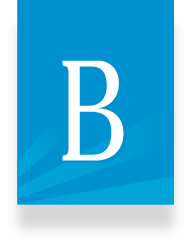 Ready to Experience the Beacon Difference?
If you are suffering from hip pain or mobility issues caused by a hip injury or another condition, we are here to help. The hip specialists at Beacon Orthopaedics are extensively trained, certified, and experienced. We can diagnose the source of your pain and get you the treatment you need. To schedule an appointment with one of our Hip Center specialist, click below or please call us at (513) 655-HIPS.
Book an Appointment