Hip Arthroscopy in Cincinnati and Dayton
At Beacon Orthopaedics, our hip specialists routinely perform minimally-invasive, arthroscopic hip surgery to treat conditions that used to require a much more involved surgical procedure. This allows our patients to experience less postoperative pain, fewer surgical risks, and a shorter recovery period so they can get back on their feet as soon as possible.
What is Hip Arthroscopy?
Hip arthroscopy is a minimally-invasive surgical procedure that allows doctors to view and access the hip joint without a large incision. Instead, small incisions are made to allow access for a tiny camera and surgical instruments. Since the camera and instruments used for hip arthroscopy are so small, only two to three small incisions are necessary.1
In traditional, "open" hip surgery, the incision is usually between 10 and 12 inches long. Muscles and tendons need to be detached from the bones, and the femoral head must be dislocated from the hip socket for the surgeon to gain a full view of the joint. By comparison, hip arthroscopy requires only 2-3 incisions that are about 1 centimeter in length. Damage to muscles and tendons is greatly reduced because the surgeon can use a camera to clearly view the hip joint.
Benefits of Hip Arthroscopy
When compared to an "open," or larger-incision hip surgery approach, hip arthroscopy offers a number of key benefits to patients who are suitable candidates:
Reduced Tissue Damage: Because the incisions for hip arthroscopy are only about 1 centimeter long and are made to the front of the hip (where there is less muscle), muscle damage is minimized. Furthermore, the small sizes of the surgical instruments used in arthroscopy mean that the surgeon can navigate around muscle and other tissues in order to access the hip joint.
Reduced Postoperative Pain: Since less tissue is impacted during a hip arthroscopy than during traditional hip surgery, patients often have a more comfortable recovery with less need for pain medication.
Shorter Recovery Time: While the total amount of time needed to recover from an arthroscopic hip procedure varies depending on the procedure performed, it is significantly less than if the patient underwent traditional hip surgery.
Shorter Hospital Stay: Because a hip arthroscopy is a minimally-invasive procedure, it can often be performed as an outpatient procedure. This means that patients are able to recover at home following their procedure, avoiding the inconvenience and expense of a hospital stay.
When is Hip Arthroscopy Performed?
Hip arthroscopy may be performed as a minimally-invasive treatment for a number of conditions for which non-surgical treatment like physical therapy, rest, injection therapy, and medications have not provided adequate relief. These conditions may include:
Cartilage damage
Loose bodies
Hip dysplasia
Snapping hip syndromes
Synovitis
Abnormalities of the acetabulum
Ligamentum teres tears
Bone cysts
Osteonecrosis
Hip Arthroscopy Candidates
To determine whether you are a good candidate for hip arthroscopy, your hip surgeon will conduct a thorough examination and review of your medical history. Each case is unique, but in general, a good candidate for hip arthroscopy:
Is in overall good health
Has a condition that can be addressed with arthroscopic surgery (does not need a full joint replacement)
Does not have moderate to severe arthritis
Has a condition that has not adequately responded to non-surgical treatment
Your Hip Arthroscopy Physicians
Hip Arthroscopy: What to Expect
Preparing for Hip Arthroscopy
Before arthroscopic hip surgery, your orthopaedic surgeon may request that you undergo a physical with your primary doctor to assess your overall health. Be sure to inform your doctors of any and all medications you take (including supplements or over-the-counter medications).
A member of our Beacon Orthopaedic staff will contact you prior to your outpatient procedure to go over procedure details and to issue pre- and post-operative instructions. You will not be able to drive yourself home after the procedure, so please make arrangements for transportation with a friend or family member.
The Hip Arthroscopy Procedure
Hip arthroscopy is an outpatient procedure performed under general anesthesia. Once you are anesthetized, the surgical team will position your hip and body to allow the surgeon proper access to your hip joint. The surgeon will then make a small holes in your hip to insert the arthroscope, which is the tiny camera that will project images of your hip joint onto a screen in the operating room.
Next, the surgeon will make one or two additional incisions in your hip through which small surgical instruments will be inserted. Using these instruments and guided by the images presented by the arthroscope, the surgeon will perform the scheduled surgical procedure. Once this is complete, the instruments will be removed and sutures will be used to close all incisions.
Recovery After Hip Arthroscopy
Following arthroscopic hip surgery, you will recover at our center for a couple of hours before you are discharged to continue your recovery at home.
It is normal to experience mild to moderate pain after a hip arthroscopy. Pain medication and anti-inflammatory medication will be prescribed for the initial recovery period. After that, you should be able to achieve relief with over-the-counter NSAIDs (non-steroidal anti-inflammatory drugs.)
Immediately after your hip arthroscopy, you will need to avoid putting weight on your hip, so you'll need to use crutches or a walker to get around. Depending on the procedure performed, you may be placed in a brace to help support your hip joint for several weeks following the procedure.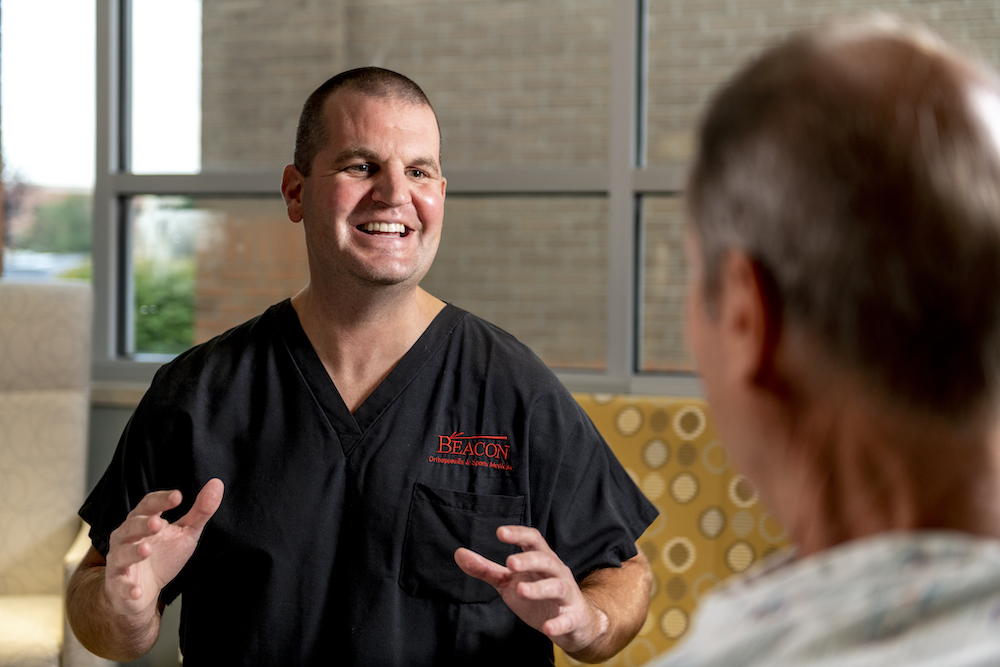 You will be seen for regular follow-ups by your orthopaedic surgeon, who will closely monitor your healing and potentially recommend additional treatments like physical therapy to aid your recovery.
Risks and Complications of Hip Arthroscopy
Risks associated with hip arthroscopy are minimal, and any complications are usually temporary. Still, any surgical procedure carries some risk. Risks and complications of hip arthroscopy may include:
Infection
Bleeding
Nerve or blood vessel damage
Hip joint damage
Temporary numbness
Blood clots
Fluid accumulation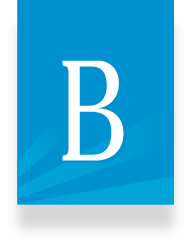 Ready to Experience the Beacon Difference?
Contact the Hip Specialists at Beacon Orthopaedics
At Beacon Orthopaedics, we believe in providing the most conservative treatment possible to help our patients live pain-free and active lives. For many patients, this can be achieved with minimally-invasive hip arthroscopy. To learn more about arthroscopic hip surgery and whether this may be the solution for you, please contact us to schedule a consultation with a member of our hip team.
Book an Appointment