Fall Sports are a Go, Common Injuries to Know
September 7, 2020
High school sports recently received the all clear from Ohio Governor Mike DeWine — with some fairly strict COVID-19 precautions. But what precautions should student athletes take to protect themselves from the most common injuries in their sport of choice?
The first line of defense: prevention
Preventing injuries comes down to the general practices we all know. But it can be easy to forget how important those practices actually are. Stopping injuries before they start requires strength training, stretching and knowing when to rest. Prevention doesn't stop there. Hydrating, warming up and cooling down are also crucial out on the field, court and trail. If your student athlete is feeling any level of pain or discomfort, talk with the school's athletic trainer or schedule an appointment with Beacon. It's better to be overly cautious — especially when you could be dealing with a more serious injury down the road that could've been avoided.
This season's most popular sports and where things can go wrong in a hurry
FOOTBALL: As the most popular of sports for male high school athletes, those headed to the gridiron are more likely to find themselves with ankle sprains, knee issues, leg muscle strains, and even head trauma. While many injuries are unavoidable, some of them are caused by preventable issues like fatigue, overexertion or lack of training.
Head trauma has been of particular concern in recent years. High school football players suffer 34 concussions per 100,000 plays (National Center for Catastrophic Sport Injury Research), so it's critical to remain vigilant when it comes to them. Concussion symptoms can include everything from drowsiness, confusion and headaches to nausea, blurred vision, memory loss, and more. If an athlete has these symptoms that could possibly by a concussion, seek medical attention immediately.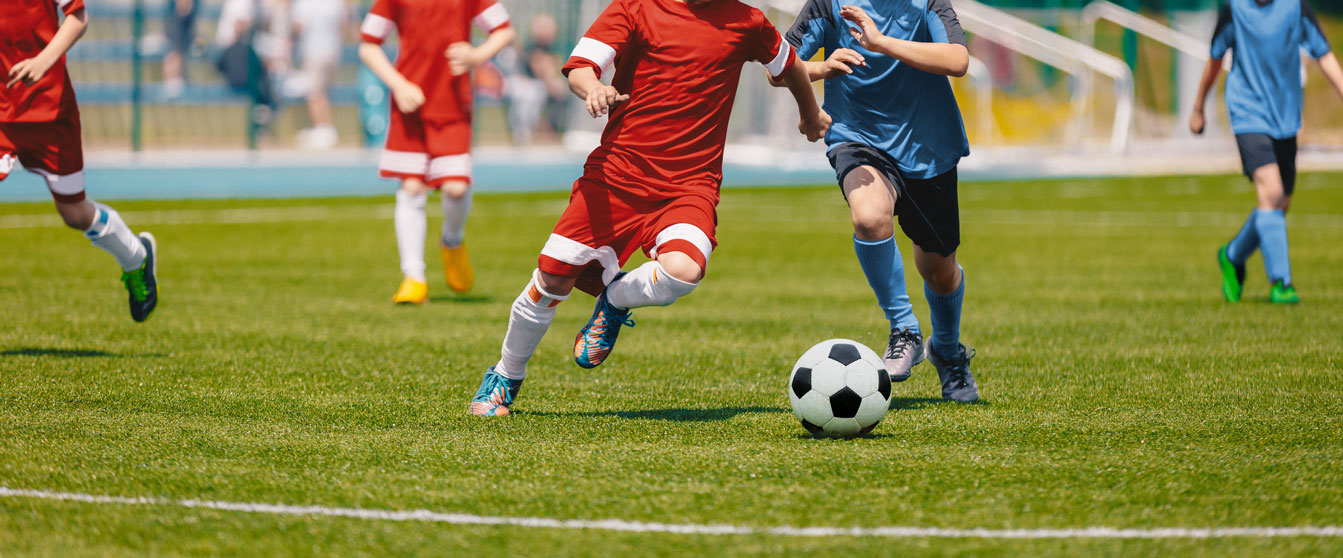 SOCCER: Sprains and strains of the knee and ankle have the greatest chance of affecting soccer players. Everything from cartilage tears to fractures and contusions are in play on the soccer field. Achilles tendinitis and shin splints aren't out of bounds either. If pain develops in any part of a soccer player's leg and does not clearly improve after a few days of rest, consult a physician to determine whether the potential cause is a stress fracture.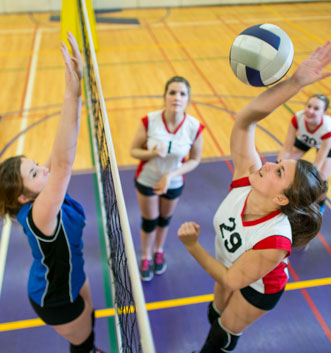 VOLLEYBALL: Of the sports on this list, volleyball (and of course tennis) players are set up to most likely have upper body injuries — from their shoulders to their hands and lower backs — but they should keep an eye out for ankle problems, too. In fact, ankle sprains account for nearly 40% of all reported volleyball-related afflictions. Adolescent volleyball players should also be very careful with their lower backs because they're vertebral bones are weaker.
CROSS COUNTRY: Because cross country runners are on trails with uneven ground and changing elevations, they should prepare for the possibility of stress fractures and shin splints as well as Achilles issues, plantar fasciitis, and muscle, ligament and tendon strains. Shoe fit is critically important for runners as is stretching and ensuring appropriate food and water intake.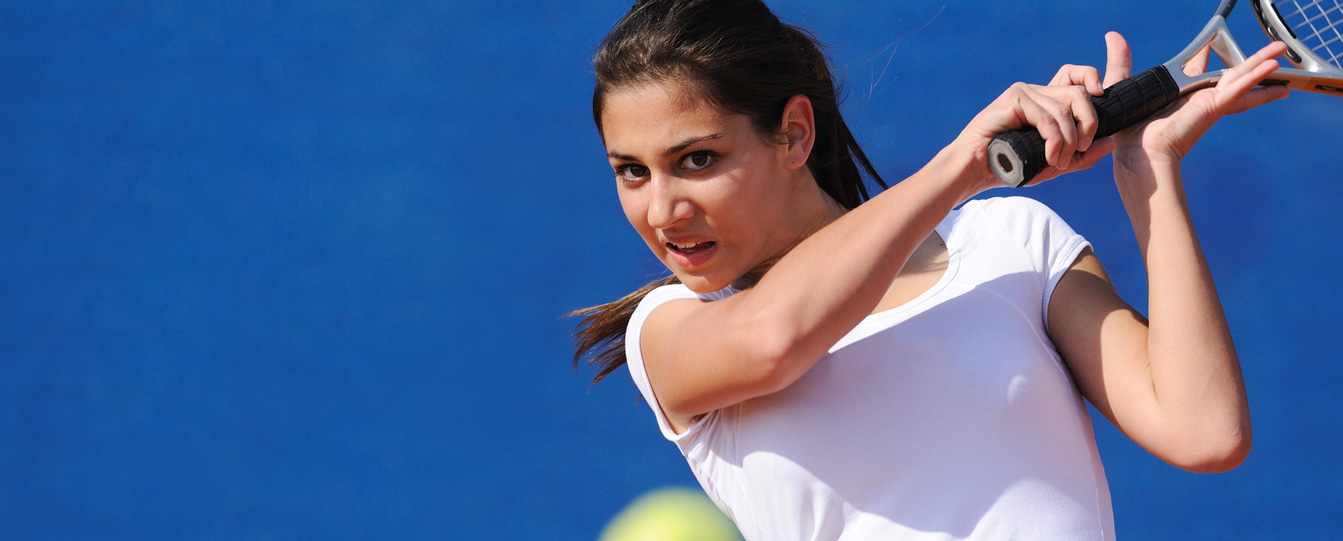 WOMEN'S TENNIS: There's a reason tennis elbow is common. Overuse of the muscles that extend the wrist or bend it backwards can cause it, but prevention is possible. This type of injury requires proper strengthening of related muscles, a regular warm-up routine, and proper technique and grip. Tennis players should also watch out for shoulder problems, muscle strains and stress fractures. The latter is more common in teens. In fact, 20% of junior players suffer stress fractures (compared to just over 7% of pros).
We can help
Injuries fall into two categories — acute or chronic. An acute injury happens suddenly while the latter develops over time. An impact like a fall or hit causes acute injuries, and a chronic one typically occurs slowly through overuse and repetitive motions. At Beacon Orthopaedics & Sports Medicine, we regularly see both types, and regardless of which category an athlete is experiencing, our physicians and athletic trainers are at the ready to help.
Schedule an appointment with us anytime at any of our 13 convenient locations if you or your student athlete is suffering from any kind of pain. We have Urgent Care locations open Monday through Saturday.
Take a look back at our blog post on Sports Injury Care to learn more.
+