Our Physicians
Michael L. Swank, M.D.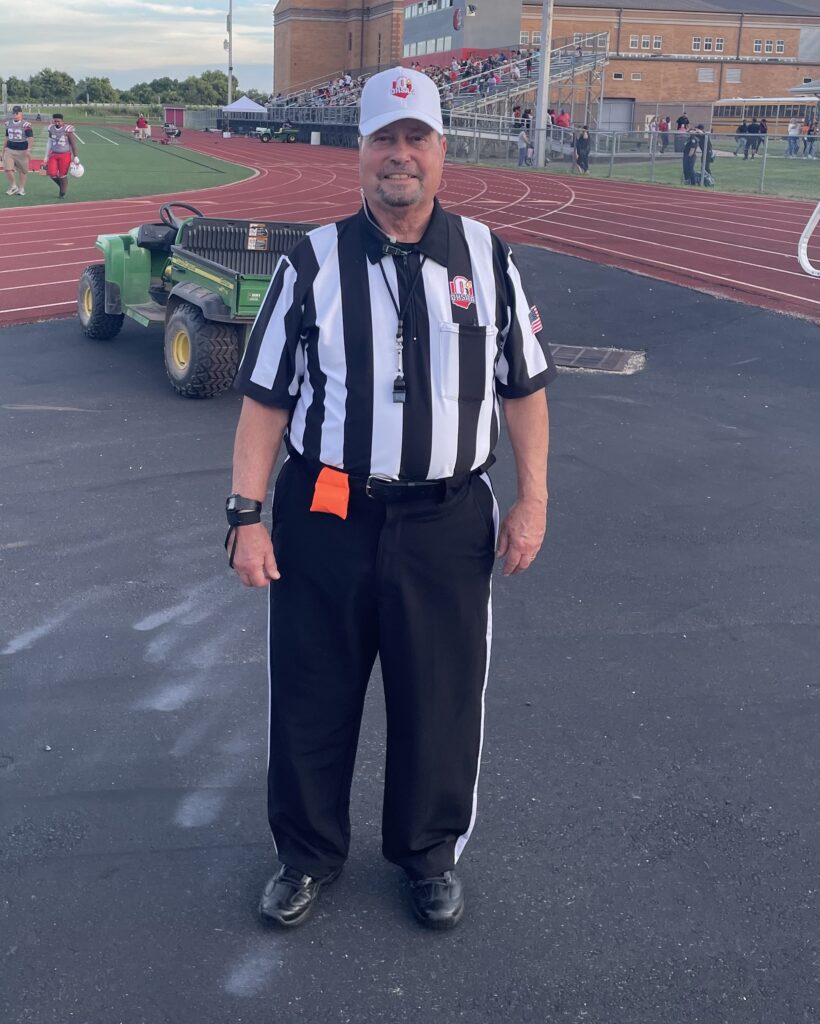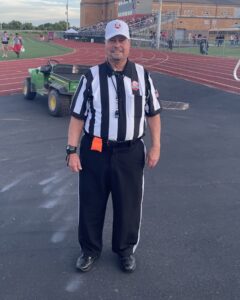 I had my knee replaced in November and I had my first scrimmage the following August. My new knee and I both did great. I am so happy I can continue to do this, my 49th season, in no pain and with full confidence. Thank you Dr. Swank, and to your entire team for the great care you provided to me.
-Tom P.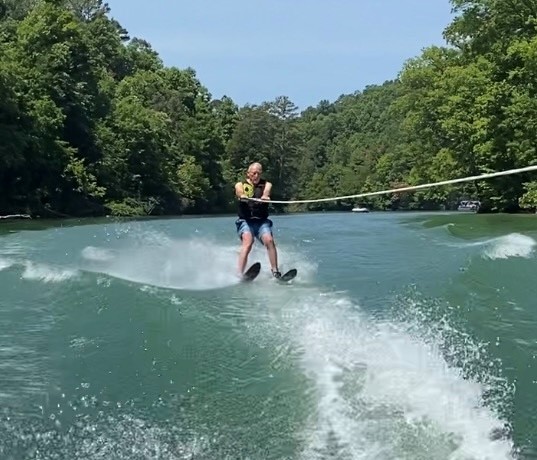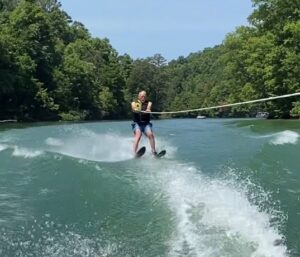 7 months out from Dr. Swank's knee replacement surgery. Something I wasn't able to do for years…
-Bill L.
I met with Dr, Swank, who was completely sympathetic regarding my surgery apprehensions. He suggested a conservative approach, with medication and exercise. if I do eventually decide on the the knee replacement surgery, I know that he has an outstanding reputation as a technician and that his patients have unparalleled success in the recovery period. He also has a great sense of humor and can talk philosophy too!
-Sharon S.
Dr. Swank did my knee replacement 13 years ago. I have never had a single problem and have enjoyed walking four miles every day since. I am forever grateful for his extraordinary professional skills, concern and compassion.
-Gabriela D.
Excellent people skills, informative & professional. I have been apprehensive about surgery & Dr. Swank has me feeling more comfortable about this.
-Former Patient
Dr. Swank is courteous. His skills healed me. I am most grateful.
-Former Patient
I went in for a knee fluid issue. I made my decision on which office and doctor to visit based on these reviews, and I made the right choice. Dr. Swank's office allowed me to pre-register before my visit, so it cut down on wait time. After checking in at the front desk, within 5 minutes I was in the office and a doctor followed right behind me. She asked a few questions, and recommended x-rays. Within 2 minutes, someone was leading me to the x-ray room. There were 4 x-rays taken, and I didn't even have to get on a bed. I just stood! Then I was led back to the doctor's room, where Dr. Swank was soon to follow. He was very attentive, listened to my concerns, and recommended the correct course of action. My whole experience was efficient and I would highly recommend this location.
-Jaclyn D. via Google
Had my left knee replaced October 2019. It went so well that I had my right knee replaced in May 2020. He did his part and I did mine, so everything went great. What a difference!
-Karen R. via Google
Dr. Swank has completed two total knee replacements on me during the past year. Both surgeries were very successful, and I'm extremely pleased with the results. Dr. Swank and his support staff are exceptional.
-Max C. via Google
Great surgeon, on-time appointment, great supporting staff, great PT staff. I highly recommend for a knee replacement!
-Former Patient
Dr. Swank was very well organized and got through the process quickly. I really felt that he spent some time with me to explain the problem and what could be accomplished in a few different ways!
-Former Patient
Everyone was extremely professional and on time. It was exactly what I hoped for. I look forward to a timely surgery and recovery with Dr. Swank's staff.
-Former Patient
I love Dr. Swank and his team! They're friendly, accommodating, efficient, and knowledgeable. I have recommended Dr. Swank to all my friends if they need orthopaedic care!
-Former Patient
Dr. Swank and the staff are very friendly and helpful. I can't say enough good things about the surgery center. Dr. Swank is great!
-Former Patient