Non-Surgical Approaches to Arthritis
February 16, 2017
The 50 million American adults who suffer from Arthritis—no matter their background, ethnicity, or age—have one important thing in common: a desire to relieve their symptoms.
Joint replacement surgery is often considered the primary solution for alleviating the pain and lack of mobility caused by joint inflammation. If you are one of the millions of adults suffering from this condition, it's important that you recognize that surgery is not your only option. In many cases, it doesn't even have to be your first choice—there are many non-surgical approaches for treating arthritis.
At Beacon Orthopaedics and Sports Medicine, we have helped hundreds of patients ease the symptoms of their arthritis and preserve their joints without surgery. In many cases, changes to their lifestyle have made their condition manageable and have allowed them to return to their favorite activities. If you are considering joint replacement or another form of orthopedic surgery, here are a few alternative options to discuss with a Beacon physician first.
What is Non-Surgical Treatment for Arthritis?
Non-surgical treatment for arthritis, which is also called non-operative treatment or conservative care, includes the use of physical therapy, pain management, and orthobiologics to reduce your discomfort and increase your mobility. In contrast to surgery, this approach eliminates the potential risk, stress, and significantly higher cost of an operation.  It also vastly reduces the recovery time.
The combination of physical therapy and injections will depend on the type of arthritis you have and other personal factors. However, regardless if you have osteoarthritis, rheumatoid arthritis, psoriatic arthritis, or another form of the condition, you can rest easy. There is an effective treatment plan for you.
Best of all, a non-surgical approach to managing your symptoms will provide you with many options that you can do with just an initial discussion with your physician. These include eating a healthy diet, managing your stress, and exercising regularly. For many individuals, self-management is empowering and it can give you the peace of mind that is often difficult to maintain while thinking about surgery.
Ways of Managing Your Arthritis
Meeting with a Beacon physician is the first step in your treatment plan. From there, your physician will work with you to identify which of the following orthopedic services or lifestyle changes will be beneficial to you.  You will also be able to find out if you are a good candidate for non-surgical regenerative options.  While changing your diet and regular exercise may not offer relief in advanced cases of osteoarthritis or psoriatic arthritis, they can provide major benefits in the early stages of chronic joint inflammation.
Eat Non-Inflammatory Foods
As many high school and college athletes understand, eating a healthy diet is vital for the overall wellness of your body. And, just as there are foods to help build your body, there are many foods that will help you maintain it, particularly your joints.
Eating a diet that is adequate in fish, nuts and seeds, fruits and veggies, olive oil, beans, and whole grains provide the immediate benefit of curbing inflammation. As a secondary benefit, a well-managed, healthy meal plan can also contribute to weight loss and consequently reduce the amount of stress you place on your joints.
Manage Arthritis Flares Due to Stress
Stress is recognized as a factor that leads to arthritis flares. Naturally, managing your stress will not only curb the pain of a flare but it may also reduce the number of times flares occur in the first place.
Unfortunately, stress manifests in our lives in a multitude of ways. An obvious form of stress arises when we take on too many responsibilities with not enough time or resources. Other, more subtle forms are the result of caffeine, alcohol, nicotine, or a lack of sleep. Whatever the source of your stress is, the first step is simply being more aware of it. From there, you can better manage it in the moment and develop strategies for managing it over the long term.
Exercise Your Joints
Joint pain and stiffness are perhaps the two most common symptoms of arthritis. One way patients seek to avoid these symptoms is through inactivity. Unfortunately, this often makes their problem even worse. While it may seem counterintuitive, exercise can be one the single most effective treatments for many forms of arthritis.
Low-impact exercises such as tai chi or yoga can help restore normal joint mobility and strength. These exercises can also provide targeted relief to your ankle, back, knee, or another area of discomfort. If you are an athlete, you will be happy to know that there are also ways to safely lift weights, run, and generally maintain an active lifestyle while managing arthritis.
The exact frequency and intensity of your workout will vary from person to person and so, similar to your diet, it is important to discuss your exercise plan with your physician prior to starting. Beacon's specialization in sports medicines means that our doctors are uniquely qualified to answer your questions about choosing an exercise plan, proper stretching techniques, and how to avoid overtraining.
Receive Physical Therapy
In many cases, the pain of arthritis is due in part to poor movement habits. For example, a person whose heels pound the floor as they move places unnecessary stress on their knees and hips. A physical therapist can identify the harmful habits and train you to move in ways that reduce your pain and avoid additional trauma to your joints.
Physical therapy often includes manual therapy in addition to exercise and education. A certified therapist can apply pressure to your body.  They will provide special exercises and stretches to help stop and, when possible, reverse joint damage and inflammation.  An orthopedic specialist, in particular, is able to provide a better level of care to your neck, back, shoulders, knees, and other joints, than a general therapist.
In some cases, physical therapy has been shown to delay the need for surgery or has been proven to be just as effective as a joint replacement. A discussion with a sports medicine doctor at Beacon Orthopaedics will help you learn more about what level of physical therapy is appropriate for your arthritis.
Receive orthobiologics
orthobiologics options are non-invasive or minimally-invasive ways of healing areas of your body without the need for surgical intervention. Their benefits range from regenerating articular cartilage in arthritic joints to treating inflamed and injured nerves. This, of course, also means that this type of treatment is a viable alternative to joint replacement.  Until very recently, there were no proven options for helping the body rejuvenate or grow new cartilage.  These cutting edge non-surgical procedures (injections, primarily) empower the body to heal itself, instead of relying on new joints.
At Beacon Orthopaedics, we offer a number of options for orthobiologics, including:
platelet injections therapy
Percutaneous Needle Tenotomy (PNT)
Prolotherapy
Perineural injection treatment
After you have attempted more conservative methods of treating your joint pain, such as a healthy diet and adequate rest, you may consider talking to a Beacon physician about orthobiologics if you continue to suffer from joint pain, inflammation, or restricted mobility.
Specialized Orthopedic Care for Your Arthritis
Beacon physicians will work with you to develop a non-surgical approach to your arthritis. With a combination of lifestyle changes and specialized orthopedic care, you may be able to treat your symptoms without the need for open surgery.
We have 25+ locations throughout Greater Cincinnati, Dayton, Northern Kentucky, and Southeast Indiana. Request an appointment with a physician or call (513) 354-3700. Beacon Orthopaedics will help you manage your arthritis and return to an active lifestyle!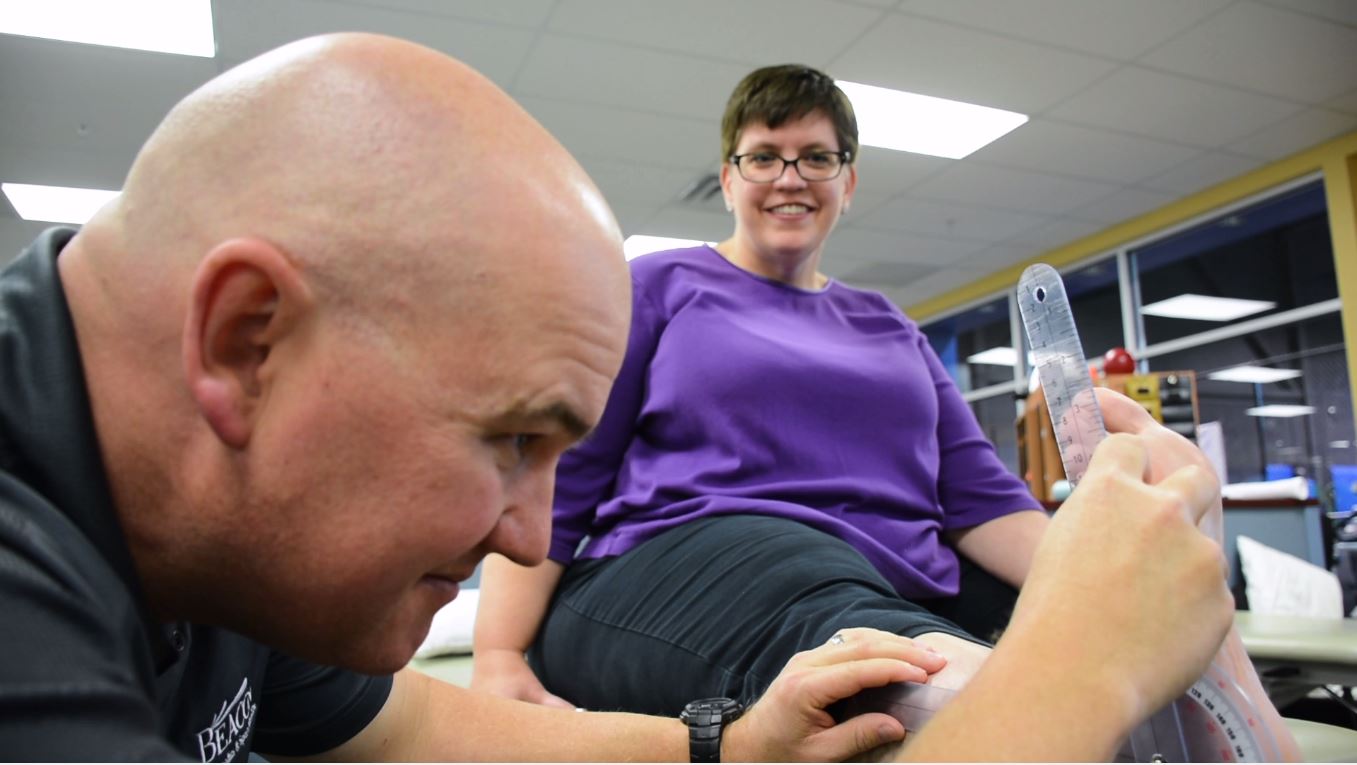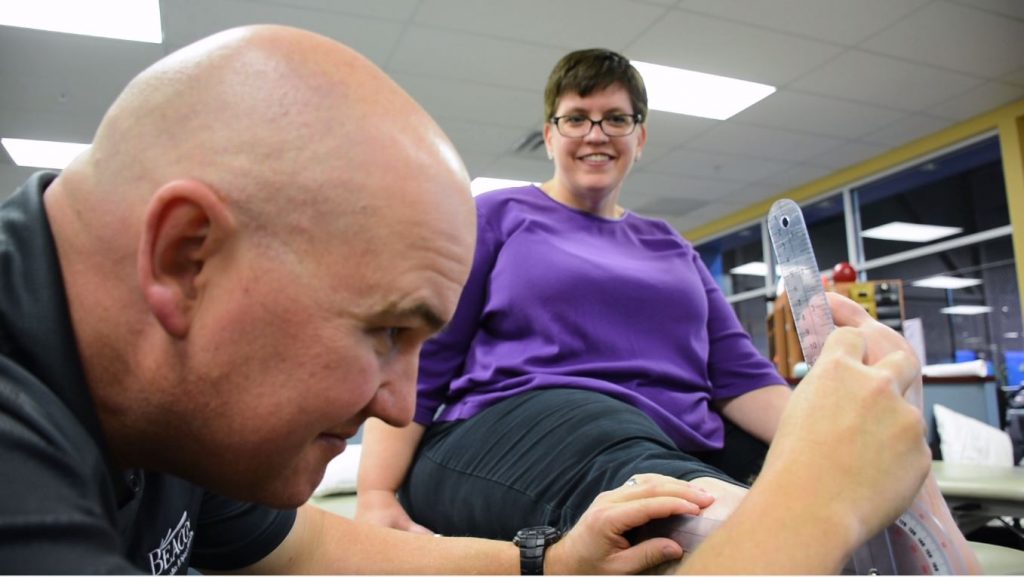 +