Foot Doctor Q&A with Dr. Adam Miller
May 26, 2020
Meet Dr. Adam Miller
Dr. Miller is Beacon's orthopedic foot and ankle specialist. Having completed a year-long foot and ankle fellowship, he has experience in all foot and ankle conditions including bunions, fractures, foot pain, ankle pain, sports injuries, ligament sprains, tendon pathology, arthritis, deformities, nerve injuries, and related medical problems.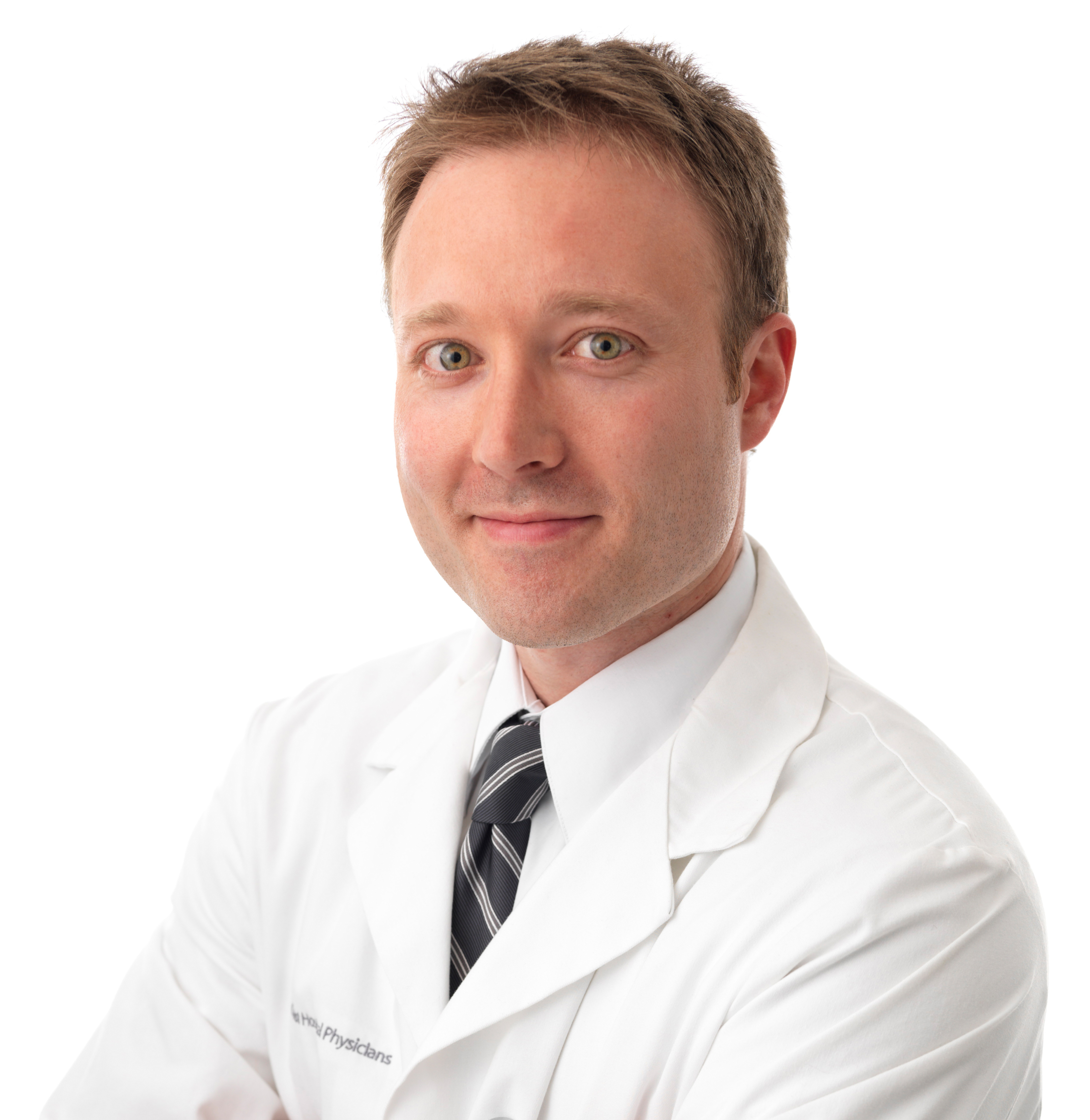 What is the difference between a podiatrist and an orthopedic foot and ankle doctor?
"After undergrad, a podiatrist goes to podiatry school. This happens right after college with no other training. An orthopedic foot and ankle doctor goes to medical school for four years, then completes a five-year orthopedic residency. 90% of orthopedic doctors specialize after that, so they receive specialized training for an additional year.
Additionally, podiatrists generally work with foot maintenance. Orthopedic doctors don't deal with nail care, do monthly check-ups, or things like that. We tend to treat larger, more advanced conditions and injuries. There is some overlap, but orthopedic surgeons tend to treat trauma and more complex conditions."
What are the most common injuries or conditions that you treat?
"We see a fair amount of injuries from both the sports and non-sports sides of things. I am capable of treating anything below the knee, from a tibia fracture all the way to the toe. On a daily basis, I tend to see fractures, ligament injuries, rolled ankles, bunions, and more. Other common conditions I treat include arthritis and chronic pain."
When should someone see a doctor for foot or ankle pain?
"When you should see a doctor for foot or ankle pain all depends on the circumstances. If they have an injury and can't walk, we suggest they go to urgent care as soon as possible or schedule a same-day call ahead appointment with Beacon. If they can walk and the pain isn't debilitating, wait and see if the injury subsides and see someone if it doesn't get better. If it's not an injury, going to see a doctor all depends on your level of pain and how long you've had it."
What advice do you have for speedy foot/ankle injury recovery?
"Unfortunately, with foot and ankle surgeries, there's no such thing as a "quick" recovery. Ankle surgery is far more debilitating than something like arm surgery. With most other surgeries, you're working with a non-weight bearing part of the body. However, when you're working with the ankle or foot, the patient isn't able to put weight on it during recovery.
I always say to follow the guidelines of your physician for the quickest recovery possible. There isn't really a "hack" for a safe, speedy recovery."
Is there a particular case that stands out to you from your career so far?
"There isn't one particular case that comes to mind. I tend to end up with the really severe fractures because that's my specialty, so out of all the cases I've worked on those are the most memorable. Those fractures pose a unique challenge, and I enjoy taking on that challenge."
Why do you like specializing in foot/ankle surgeries?
"I started out as an engineer in college, and the foot/ankle is a very mechanical part of the body. This sub-specialty relies on mechanics and lend themselves to a very analytical type of approach."
What type of injuries/conditions do you treat at Beacon?
"There's a huge breadth of cases in the foot and ankle sub-specialty. At Beacon, we're capable of a very wide variety of foot and ankle treatments. These include:
Arthroscopy
Ligament and Tendon Repair
Ligament Grafts
Tendon reconstruction
Scoping
Flat Foot Reconstruction
Bunion Reconstruction
Fracture Repair
Neuroma Resection
There's only a small handful of people who do the scope of work that we do at Beacon when it comes to foot and ankle work. I can count the number of fellowship-trained foot and ankle doctors in the Cincinnati area on two hands. Everyone has their own nuances in the way they do things, so each doctor is unique."
If you want to learn more about foot doctors, Beacon Orthopaedics, or any other services we offer, contact us or schedule an appointment with Dr Miller today.
If you are a prior patient of Dr. Miller's you can leave a review for him on Google here.
+