The Beacon Orthopaedics Tactical Performance & Rehabilitation Program Providing care for those who protect and serve us.
At Beacon the Tactical Performance and Rehabilitation Program provides comprehensive wellness and fitness programs designed for emergency medical personnel and first responders. The program aims to improve the durability, effectiveness, and efficiency of first responders by providing top-quality health and wellness care, taking a proactive approach to help maintain or improve their levels to meet job demands.
Program Goals
Provide prompt access to healthcare providers and physicians
Enhance the delivery of clinical assessments, medical care, rehabilitation, re-conditioning, and injury prevention
Provide resources for additional wellness components: nutrition, stress reduction, concussion management and education, healthy lifestyle education and implementation
Provide a more durable and available workforce for the department, helping to improve overall morale.
Program Components
Screening and Prevention of Injuries
We perform physical fitness testing, which includes assessments to identify at risk individuals with issues before they become a bigger issue. This also helps in reducing time off employees may have for an issue that would be mitigated.
Work-Related Injury
We would work with you workers compensation provider and follow department procedures following an on-duty incident to assist in expediting care if needed from an orthopedic standpoint. We also would be able to provide follow up care (rehabilitation) for progressing the employee to return to work, including work conditioning.
Non-Work Related Injury
We serve a liaison for your employees with our physicians. If they suffer an injury off-duty and need to have it evaluated, we can do an assessment and determine a plan of care for them. This plan can be doing rehabilitation with our team to get back, or if they need a referral for further examination with our physicians we can serve as a way to expedite care.
Healthy Lifestyle Maintenance
We provide educational programming for your department on a variety of topics including nutrition, sleep, and mental health training.
Program Benefits
Expedited care to the Beacon's physicians if the employee so chooses to utilize our physicians
Decreased time away from work due to injury – do not have to fill shifts
Ability to continue working while receiving care – on-site care while working
Improve employee availability and readiness for work
Reduction in chronic conditions becoming concerning to need to seek time off – reduced expense on worker's compensation claims and personal health insurance
Utilize program as a recruiting tool for future employees
Assist in retention of employees for staff continuity
Supporting Our Local First Responders
Beacon is proud to partner with many of our local municipal police and fire departments. The Beacon team is dedicated keeping our first responders healthy while providing assistance for quick recovery from injuries.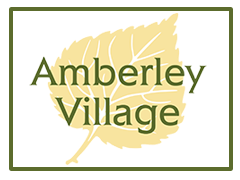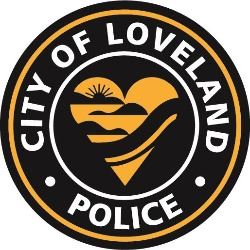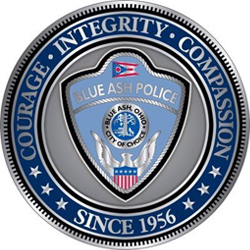 The Beacon Tactical Performance Team
Josh True
Josh True is the lead Certified Athletic Trainer for Beacon's Bridge Program. He received a Bachelor of Science Degree in Athletic Training from Nebraska Wesleyan University, and went on to the University of Nebraska for his MA in Exercise Physiology. Josh is also a Certified Strength and Conditioning Specialist through the National Strength and Conditioning Association. His additional certifications include various modalities of Functional Movement Systems, Graston Technique and Myofascial Decompression Treatment. Josh is a member of the NATA, GLATA, OATA, GCATA, NSCA, and FMS.
Mark Keiser
Mark Keiser is a Certified Athletic Trainer and a part of the Beacon Bridge Program team, specializing in Beacon's Baseball Throwing Program. He holds a Bachelor's degree in Athletic Training from Ohio University and a Master's degree in Athletic Training from East Carolina University. Mark is also the assistant athletic trainer at Moeller High School. Mark is dedicated to helping athletes heal from injuries and optimize their performance. He has previously worked as a Minor League Athletic Trainer and was with the Kansas City Royals for several years, including 2015 for their World Series win. He is proud to see athletes he worked with graduate from the minor to the major leagues.
Zach Gjestvang
Zach Gjestvang is a Certified Strength and Conditioning Coach (CSCS) and brings a plethora of knowledge and experience in injury rehabilitation, sports performance, and athlete development. Zach spent 16 seasons as a strength and conditioning coach with the Cincinnati Reds, supporting athletes from rookie ball through the Major Leagues.Zach earned his Bachelor's degree in Physical Education with an emphasis in Exercise Science from Minnesota State University Moorhead and earned his Master's Degree in Exercise Science and Health Promotion: Performance Enhancement and Injury Prevention from California University of Pennsylvania. Along with being a Certified Strength & Conditioning Specialist (CSCS) and a Registered Strength & Conditioning Coach (RSCC) with the National Strength & Conditioning Association (NSCA), Gjestvang holds certifications with StrongFirst Level 1 Kettlebell Instructor (SFG I), Functional Movement Systems (FMS Level 2), Functional Anatomy (FRC), Owen's Recovery Science PBFR (Personalized Blood Flow Restriction) & CPR/AED certified.