Our Physicians
Timothy Kremchek, M.D.
I wanted to let you know about the high level of satisfaction that I had with the entire process in connection with my knee replacement on 7/31/2019. The entire process was the most efficient of any surgical process that I have received. Every question was answered completely in a caring manner. I felt confident that everything would work out well and it has. The surgery was much less traumatic than I had anticipated and the recovery was not as difficult.
I recently completed the physical therapy and I am completely happy with the outcome of everything. I took a long walk in the woods with my wife and dogs yesterday with absolutely no pain or problems. I am ecstatic with the outcome of the surgery and therapy. My knee feels and works great, thanks to your efforts.
I cannot thank you and your entire staff enough.
-Pete G.
Dillon Bland's life is baseball. When he got the news from Dr. Kremchek that he needed Tommy John Surgery, he was devastated. But with no hard work left undone in recovery, he's back in action and has an inspiring story to tell.
View the full article here
-
Dr. Kremchek has performed 3 knee surgeries on me over a period of 11 years. I was unfortunate enough to obtain a post surgical staph infection at a DIFFERENT practice when I was only 15. Beacon took me on as a patient and Dr. Kremchek saved my spirit and my knee. Dr. K and his staff are like family to me, I appreciate them so much for all they've done for me over the past decade. Highly recommend, especially for athletes who want the best care and support for their future.
-Kristin W.
Dear Dr. Kremchek,
I am the parent of a player in the Reds minor league organization.  First, let me express my gratitude to the Reds.  Thank you for the way you have organized each and every staff member for the benefit and development of players.  I could not have hand picked a better organization for my son to be a part of.
Second, I would like to let you know how grateful I am for the recent medical care given to my son.  He had Tommy John surgery last Tuesday.  I appreciate the way his trainer immediately listened and reacted to the injury.  The quickness of getting the evaluation and MRI was very impressive.  The Reds quickly booked a flight to Cincinnati for repair surgery preformed by Dr. Kremchek.  Dr. Kremcheck first met with my son in Arizona, spending well over 2 hours discussing the surgery, answering questions and putting his concerns to rest.  He gave my son his personal cell phone number and told us not to hesitate to call him with any other questions or concerns.
My husband and I first met Dr. Kremchek the morning of the surgery, and we had immediate peace putting our son into his hands.  Words cannot describe the person Dr. Kremchek is.  He is a professional by all standards, and his bedside manner is outstanding with genuine concern for my son.  He treated our son like he was a major league player, taking every measurable precaution to insure we knew how important the procedure was.
Dr. Kremchek checked in several times while we were there, coming to Physical Therapy sessions to ensure all was well.  He took time with us explaining this is a slow recovery, reassuring us that the surgery went very well.  As a family, we went out to eat on Friday evening in Cincinnati and ran into Dr. Kremchek and his wife, getting to visit with them on a personal level.  As a parent, this type of treatment from such a highly regarded surgeon is priceless.  I could sense Dr. Kremchek's true concern and hope for my son's future.
Our entire experience as a family, from the first medical professional we met to the end medical professional with whom he had PT with were beyond kind, professional, helpful and knowledgeable.  Even though there were other patients,  Dr. Kremcheck's entire facility made us feel like our son's care was of utmost importance.
Thank you again for your choice of staff and surgeons who represent the Reds organization.
-DiAnn A.
Hands down, Beacon was the best place for our son. He tore his UCL & Dr. Kremchek recently performed his surgery. We couldn't be more pleased with the professionalism, care, & organization of the staff at Beacon! Dr. Kremchek truly cares about his patients & I'm thankful we were led to him.
-Linda C.
Dr. Kremchek is the best surgeon around. After my knee surgery my PT told me I was already miles ahead of schedule as far as rehab. Dr. Kremchek is also very polite, and treated me as if I was one of the professional athletes he works on. Just an all around great experience. The whole staff is awesome to work with.
-Tom L.
On our drive home last night we remarked several times about how fortunate Lane is that you and Dr. Kremchek organized a visit for him on such short notice. I work in the health care field also as a pharmacist in a busy Cancer Center.  I see on a daily basis how difficult it is to juggle the doctors' schedules to try to accommodate patients on short notice.
We greatly appreciate Dr. Kremchek's willingness to help a guy out at a turning point in his senior season even though Dr. Kremchek is highly sought after and extremely busy.  We recognize and truly appreciate what he did for Lane just by giving him the opportunity to benefit from Dr. Kremchek's talent.  Not to mention what a great male role model he was to show Lane how to treat another human being when he knows that time is of the essence.  Dr. Kremchek really gets it.
This is probably sounding like a nomination for doctor of the year award, but a small inconvenience to Dr. Kremchek meant the world to a college senior watching everything he has worked so hard to compete for slip away as another practice, that was supposed to be interested in the team, kept dragging their feet as the clock kept ticking.
Thank you Abby and Dr. Kremchek, no matter what the outcome, as parents we know that Lane is getting the best chance to compete for an opportunity for which we have watched him work his ass off!
-Margaret H.
Plain and simple, Dr. Kremchek gave me my dream back.  Without his willingness to keep exploring what was going on within my elbow, both pre and post my TJ surgery, I would have thrown in the towel and called it quits.  Instead, I am continuing my professional season in the MLB and my first one went great – with the key being my 'first one' as the fact that I am getting a chance to play professionally is strictly due to Dr. Kremchek getting me back to a position where that was possible.  I put the work in once he did. But honestly, Doc (and Dr. Velazquez also) and all the folks at Beacon were the difference in me being where I find myself today.  Period.  I tell everyone who is experiencing any arm issues whatsoever to call Beacon and Doc Hollywood and he'll not only fix you up but then he'll look after you to make sure you're doing OK which is just as important.
-Major League Baseball Player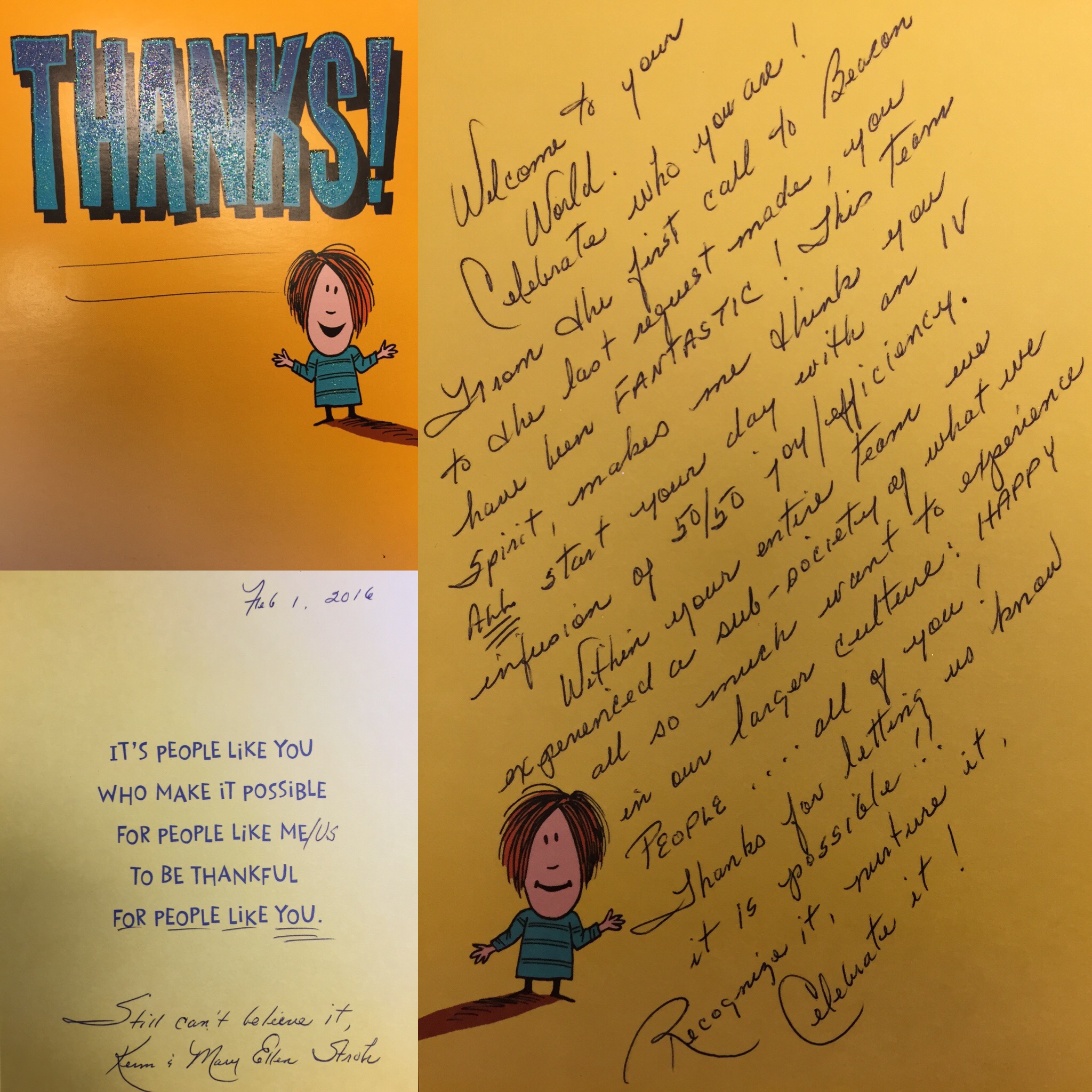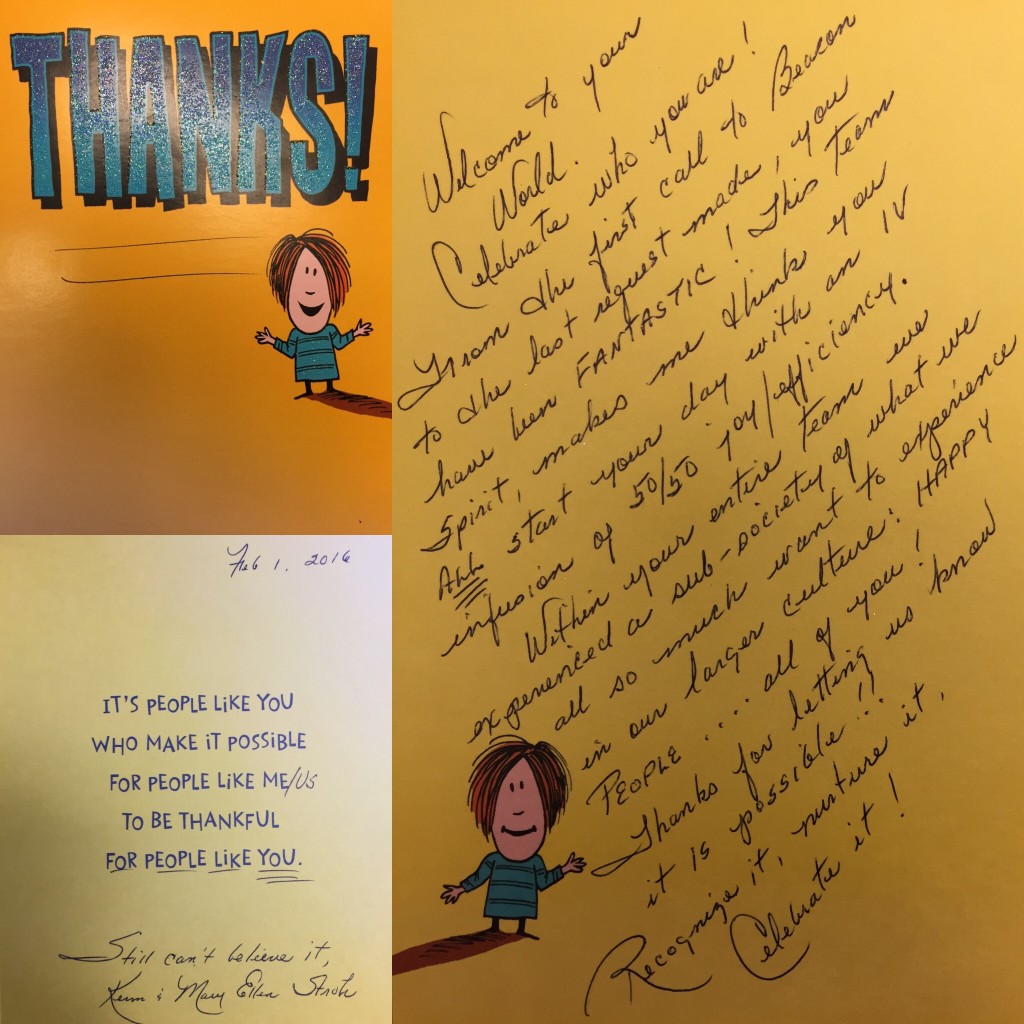 -
I was a high school pitcher when I tore my Tommy John ligament. I had been hampered by UCL problems all of my high school career and was unable to pitch for much of my freshman, sophomore, and junior seasons and for the end of my senior season. I was able to return to pitching a lot at the end of my junior season after a platelet injections injection reduced the pain I felt throwing enough that I could pitch. Even though I could pitch, my recovery times after starts were unusually long — I often needed three days before I could comfortably throw at all again and at least five before I could pitch another game at a high level.
I fully tore my UCL at the end of my senior season after I had decided to play DIII baseball at a small liberal arts college. I am extremely glad I had the surgery. I am just starting to pitch again and am enjoying baseball much more than I did in high school because, since having Tommy John, I can throw comfortably every day again. My experience at Beacon Orthopedics was excellent and even my father—who is abnormally concerned with safety—found Dr. Kremchek and his team impressive. I will never play professional baseball or have my name in newspapers, but the operation Dr. Kremchek performed will make a significant difference in my life. Without it, I would have been forced to quit baseball, and I am immeasurably glad that I did not have to do that.
-Kyle R.
Dear Dr. Kremchek,
A little over a year ago on November 25th, 2014, you performed a proximal hamstring surgery on our son, Gabe O'Hara. He was only 15 at the time and we were very nervous about going through with such an ordeal.
On or about June 25th, 2015, he started playing soccer again, which is one of his main high school sports. He was trying to get ready for this upcoming junior year of play. He ended up having a terrific yuear and was chosen 2nd team All- League. We wanted to let you know how thankful and appreciative we are. You gave our son his life back. More importantly you gave him hope that he would be able to run fast again, sit without pain again and feel normal again.
This upcoming spring, he will run on the high school track team for the first time due to the fact that he had injured his hamstring fall of freshman year. We are excited for him!
Many blessings to you and your family! You have given us much to be thankful for. I know you work your magic on people daily. For our son, your work has been nothing short of miraculous. We are so very grateful.
With Sincere Gratitude,
Larry, Shelley and Gabe O'Hare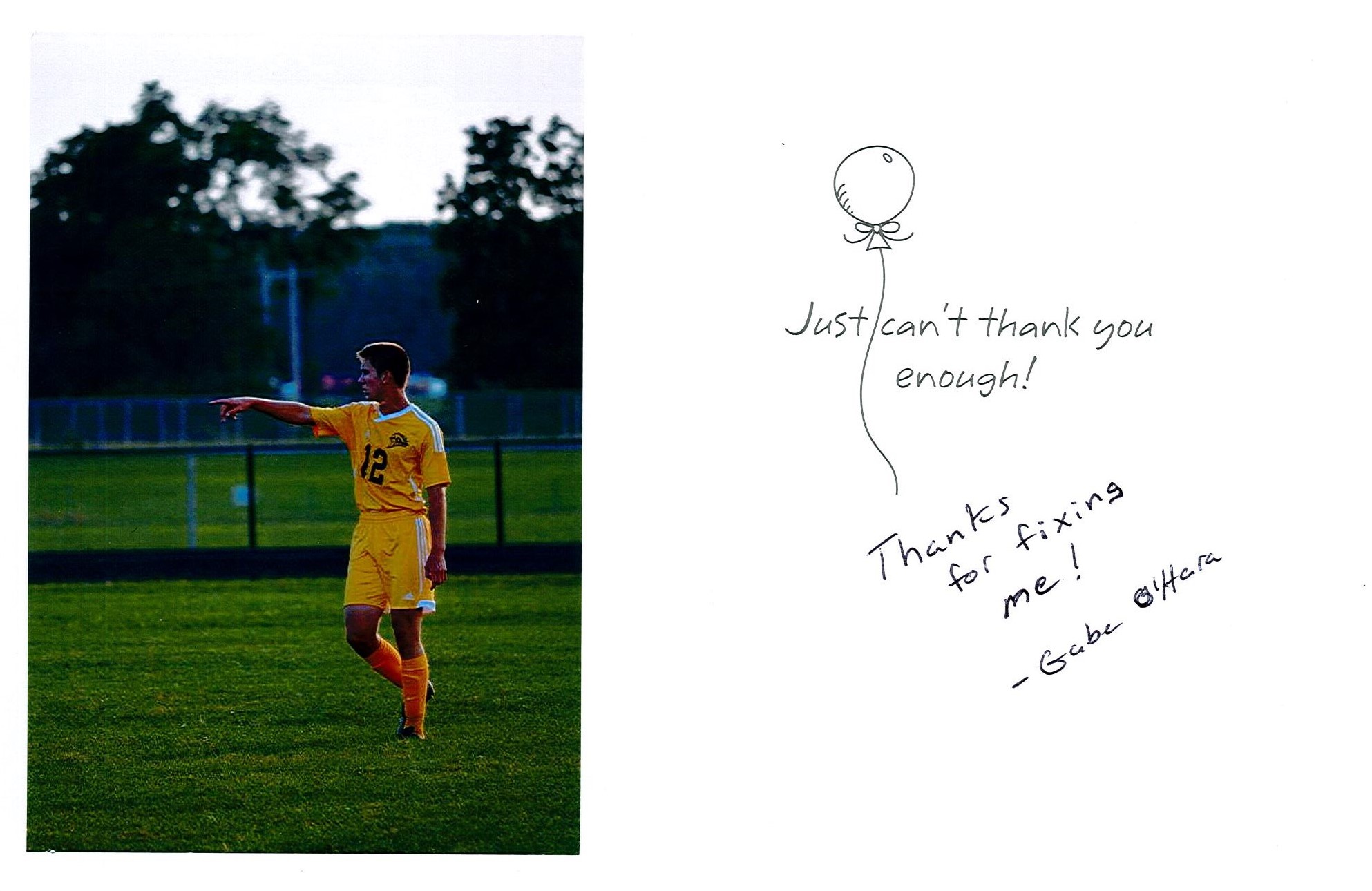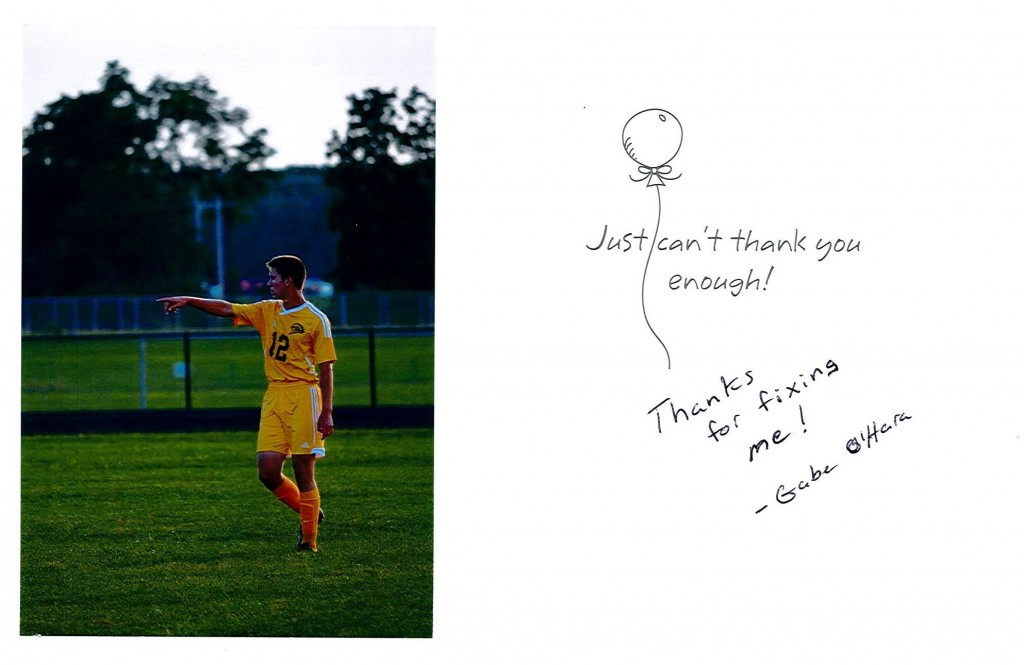 -Gabe O'Hare
Overall fantastic experience.  Everything went very smoothly. Everyone at the office was great- getting fitted for a brace, getting questions answered, and getting into the physical therapy office was all very convenient.
-Rachel
As a patient of Beacon for 20 years I have undergone multiple surgeries for shoulders and knees.  For the most part, the procedures have been performed as an outpatient at a local hospital and then the Summit Surgical Center.  Fifteen years ago, a Total Knee Replacement was performed at a local hospital with an overnight stay.
The outpatient experience at Summit has always exceeded my expectations.  My recent overnight stay at the Summit Surgical Center for another total knee replacement was a 5 Star experience.  As a patient one experiences various levels of stress.  Avoiding the ordeal of checking into a hospital vs. the Summit Center was so much easier.  As a patient, just the atmosphere and the ease of being admitted and prepped was by far so much simpler at the Surgical Center.  Both the personnel and the treatment was first class.   During every step of the way you are treated as a superstar.  It was nice to know that my wife was kept informed and allowed to be by my side for the entire process.  The overnight accommodations were fabulous.   The staff was wonderful and very attentive.  My wife was very comfortable spending the night by my bed side.  Even the little things such as the catered meal brought in made the stay easier for both me and my wife.
I have always chosen Beacon and Dr. Kremchek for my orthopedic needs because of the exceptional quality of patient care and I have extended multiple referrals to many of my friends.  The experience at the Surgical Facility compares to the overall excellence of the entire staff at Beacons which made the process just a bit less stressful on myself as a patient and my wife as the caregiver.
-Don
I went to Dr. Kremchek for a broken clavicle. I have never had a better surgical experience or a faster recovery. This is the third time I've broken a clavicle and this was by far the quickest recovery. I can't say enough about how nice everyone was from the front office staff, x-Ray techs, physical therapists and Dr. Kemchek's skill as a surgeon and the anesthesiologist's skill at managing my care and allowing me to wake up without nausea.
-Kathy
Dr. Kremchek, I appreciate you so much. I'm a small college player but you treated me like a pro. Top class all the way and my ability to play recreational ball to this day provides me great joy. Blessings to you and your entire staff!
-Jeremy
I tore my left hamstring clean off the pelvis playing old man baseball. Not a good injury to have at any time, but especially not if you are active. Dr. Kremchek repaired it and I continue to improve with the help of PT Mike Ryan, who is excellent in his own right. The entire staff has been wonderful and most helpful. I pray to God I never have this injury again (I pray you never do either), but if I do, I know who can fix me up. Thanks Dr. K!
-Steve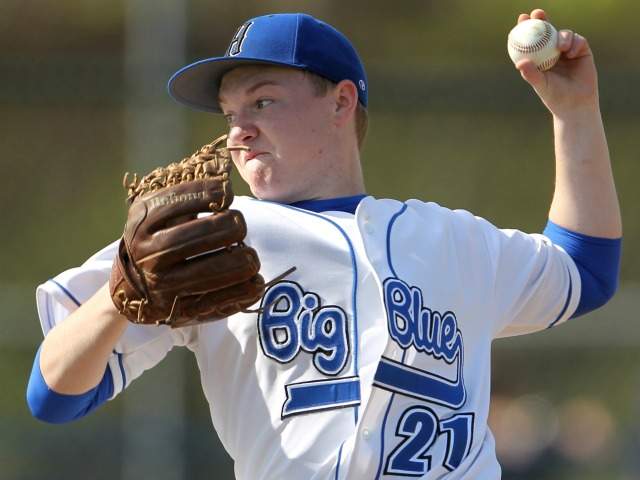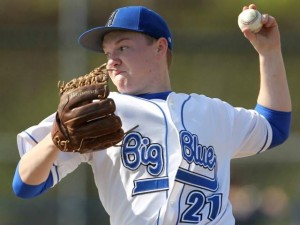 Hamilton Pitcher Kyle Cotcamp returned to play after missing his first three years of high school baseball because he needed Tommy John. Surgery was performed by Dr. Kremchek. Visit cincinnati.com to read the full article.
-Kyle Cotcamp
I had a total knee replacement 2 years ago done by Dr. Kremchek. I am still a mail carrier walking 9 to 10 miles a day and now with no pain. Thank You Dr. K and Staff!
-Danny
Thank you for helping me in my journey to Moeller. It is a great legacy and tradition. You and your family have been so inspiring helping out with all of the sports programs. The new facilities are awesome! I hope to continue to contribute my talents to Moeller. Without people like you and your family, we would not get to have this great opportunity.
-