Our Physicians
Glen McClung, M.D.
On June 29th Dr. McClung operated on my shoulder to repair a torn rotator cuff.  At the time of the surgery I had already registered for a Triathlon in Muncie, Indiana…  Having participated in triathlons in the past, I was determined to earn that medal this year.  Unfortunately, in the meantime I slipped on the stairs, injuring my shoulder and requiring the aforementioned surgery.
Well, to make a long story short, just eight weeks after the surgery I did in fact get to participate.  In case you don't know A triathlon in involves three stages – swim, bike, run.  Per doctor's orders I completed the 400 meter open water swim doing a one arm backstroke with my injured arm in a sling.  To avoid stress on my arm, a fat tire bike with wide handle bars was used for the thirteen mile bike leg.  A gentle 5K run wrapped it all up.  Although it took some hard work and determination on my part, I couldn't have done it without the care and encouragement I received at Beacon from Dr. McClung as well as my therapists.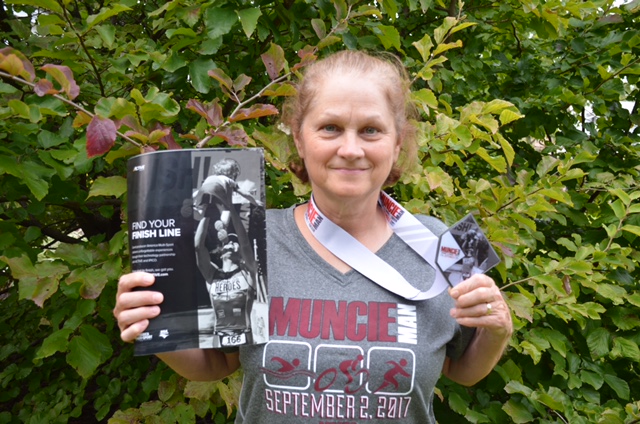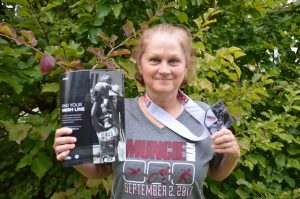 -Former Patient
It's been a year since (my daughter) Olivia's shoulder surgery (right arm). One year later, she's shooting a three-pointer on the varsity team in the Loveland vs. Kings game! Thanks for everything!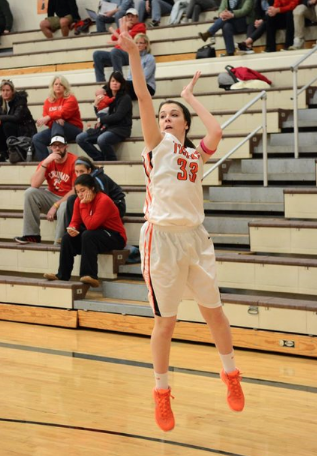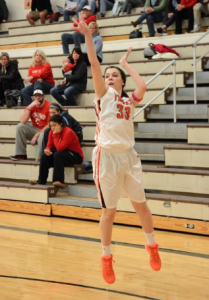 -Joanie
In July 2013 Dr. McClung treated me for a Lateral Tibial Plateau Fracture of my right leg. It happened while backpacking in New Hampshire and I flew home on the 4th of July. I called the office the next business day and got a same day appointment. Dr. McClung is a good listener and he explains things so that they can easily be understood. He took very good care of me and now I feel so well that it is like it never happened.
-Cyndie
My son Jackson hurt his knee playing football on a Sunday. Dr. McClung squeezed him in to his Anderson office the following day. The facility is spectacular; the staff was wonderful; Dr. McClung was great with Jackson, really listening to him as a patient. I cannot say enough great things about the whole experience!
-Caroline
What can I say!? Thank you for giving some of my youth back. The shoulder has never felt better. All the best for you and your family. Hope one day to see you all in New Zealand. Cheers!
-Mark
Dr. McClung,
I had to let you in on the excitement this evening! My daughter had her first track meet this evening, and did awesome! Her team came in 1st and her time was 1 second faster than her time trials last week!!
She ran with confidence, and she feels so proud of herself! Ultimately, I just wanted to thank you for giving my girl her confidence back and the ability to do what she loves to do! We will forever be thankful to you, Beacon, and Drayer for all the support and guidance you have given her!
Once again, THANK YOU!!!
-Alice
It will be one year in May that I had my shoulder surgery done at your Summit Surgical Center. My surgery was performed by Dr. McClung and he gave me my life back! I could not be happier with the results.
He was professional, considerate, and compassionate. He took the time to explain the procedure to me and the physical therapy that would follow. I was concerned at the age of 64 my shoulder would never be the same. Now, my shoulder feels like new and I can do things I haven't been able to do in months!
-Bonnie
Thank you so much for the wonderful professional care you provided to my daughter Veronica during her knee surgery. Your kindness, genuine concern for my daughter's well-being, and your skills as a great surgeon made for a successful surgery and recover for my daughter. I'm very appreciative for all your dedication, professionalism and work ethic.
-Lana
As a child, I seemed to find a sort of sanctuary atop the knobby tires of my BMX bike, and for the majority of my misspent youth, I built rickety ramps from scrap wood and cinderblocks to try to hurl myself heavenward. I graduated to dirt jumps and began racing in 1982. I wore my scabs like badges of honor. No one, certainly not my parents, would have ever guessed this two-wheeled passion would last more than three decades.
Over the course of the more than thirty years since that first BMX bike, I dropped in and out of racing, but always found my way back to my bike. In my late 20s, I traveled extensively and raced in perhaps more than half of the states in the US. It took a long time and a ton of training, but I managed to land in the top 10 in Expert in the US in my age-group.
I was blessed with a big solid body, and although I took many pretty hard tumbles, I managed to mostly stay away from the doctor's office.
That all changed in 2011, when I crashed over a set of doubles at trails in West Harrison, Indiana. I didn't hit all that hard. In fact, I'd hit a lot harder in the past, but I had hit at just the wrong angle, and I blew the ACL off at my femur.
One of my friends works at Beacon and highly recommended them. He lined up an appointment for me with Beacon's Dr. McClung. The doctor assessed the situation quickly, worked around my schedule (I'd just started a new job), and got me into surgery within a few days of my first visit.
As I healed, I read about ACL surgery and was amazed by what Dr. McClung had done. To me, to harvest a piece of my hamstring and thread it beneath my kneecap with the tiny incisions he'd made, seemed a bit like building a ship in a bottle. Dr. McClung did a fabulous job, and my recovery is going great. I've even been able to ride a large bike park in Cleveland with my new ACL. I would highly recommend Beacon and Dr. McClung.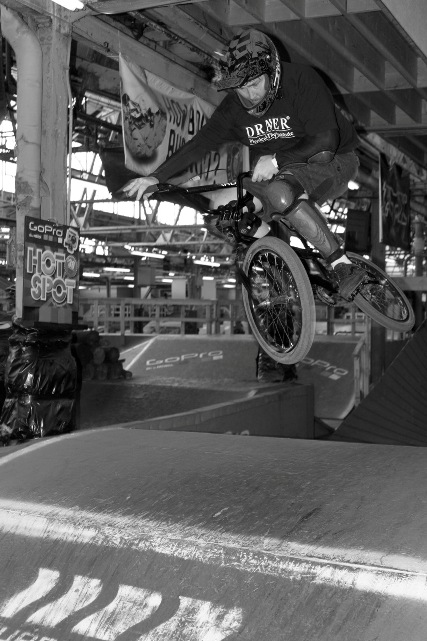 -Greg Davis, BMX Racer