Orthopaedic surgeons are physicians that are dedicated to taking care of musculoskeletal issues in a way that is best for each patient. Some of the injuries and conditions that fall under the expertise of orthopaedic physicians include sports injuries, arthritis or cartilage degeneration, spine pain, and most other issues relating to bones, joints, ligaments, tendons, and muscles.
Treatment Areas
It is very common for an orthopaedic surgeon to specialize in a specific location of the body such as the knee, hip, shoulder, spine, hand and wrist, and foot and ankle. No matter where your injury, Beacon Orthopaedics has a specialized physician to diagnose and treat you. Our team is dedicated to helping you get on the road to recovery as quickly and easily as possible.
Education Needed to be an Orthopaedic Surgeon
Orthopaedic surgeons typically have around fourteen years of education before they start practicing. These fourteen years include:
A four-year undergraduate degree
Four years in medical school
Five years of orthopaedic residency
Two years of a specialty or fellowship program
To learn more about the orthopaedic fellowship program at Beacon Orthopaedics, please click here.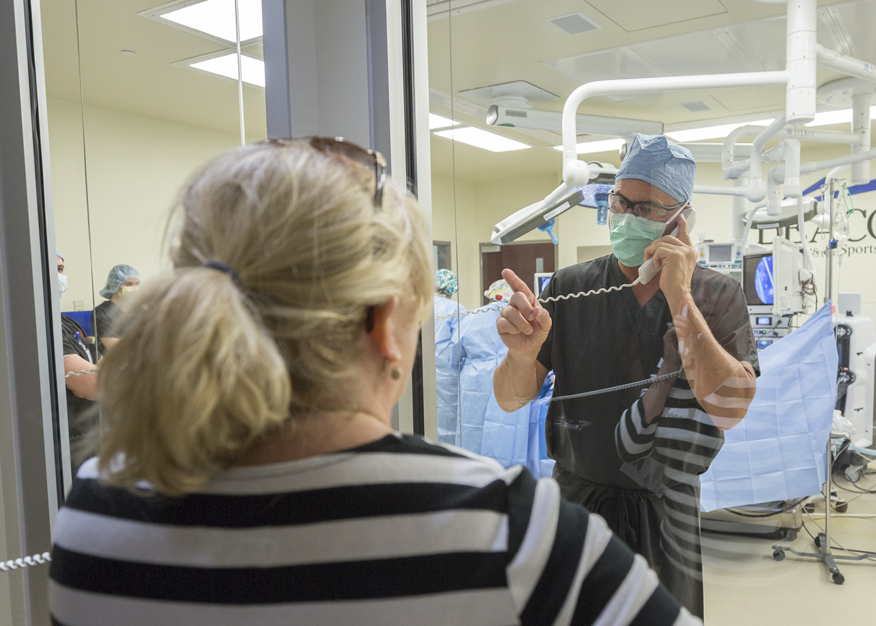 Becoming a Certified Surgeon
As an orthopaedic surgeon, it is crucial to be certified by the American Board of Orthopaedic Surgery. This process includes undergoing peer-review and then passing both written and oral tests administered by the board. This is in addition to state licensure, which each doctor must earn in their states of practice.
It is necessary to get re-certified by the ABOS every ten years, so physicians are always studying new breakthroughs and attending educational courses and conferences in order to stay up to date.
Problems Treated by Orthopaedic Surgeons
Orthopaedic surgeons have a number of different techniques that they use to help treat musculoskeletal conditions. In most situations, your surgeon will attempt to use conservative options such as injections or physical therapy before turning to surgery. Some of the many conditions that orthopaedic surgeons treat include:
Arthritis or cartilage degeneration
Spine problems – including ruptured or herniated discs
Foot and ankle problems such as bunions
Fractures and dislocations
Ligament tears and injuries
Tendon tears and injuries
Sports injuries
Types of Surgery
When surgery is required for an injury there are a few different options to consider:
Arthroscopy is a minimally invasive procedure that involves the use of cameras and cannulas to look inside a joint to diagnose and treat injuries.
Joint replacement is when one of your joints is fully or partially replaced by a prosthesis.
Fusion, a technique in which bones are "welded" together, often used to correct spinal issues.
Internal Fixation, in which plates, pins, or screws are used to hold together broken bones during the healing process.
Osteotomy, which corrects bone deformities by repositioning a bone or bones.
What to Expect from Beacon Orthopaedics
When you make an appointment at Beacon Orthopaedics you will see an orthopaedic surgeon who specializes in treating your injury or condition. After conducting tests and examinations our surgeon will discuss treatment options with you to help get you on the road to recovery.