Help Your Body Heal Itself.
Regenerative and restorative medicine, often called "ortho-biologics," are helping our patients recover without surgical intervention.  These conservative treatment options assist your body's ability to naturally heal itself by placing growth factors right where your joints need them most.
Julie's Regenerative Medicine Story:
"After 2 back surgeries, the last thing I wanted was a knee replacement.  When I found out that Beacon was doing regenerative medicine, I was all in.
I had been receiving Euflexxa injections for a number of times with some pain relief.  Both knees have had previous surgeries.  The amnion injection was easy with no pain.
A few weeks of crutches and a year out and I still have no pain, knees are strong and I am so happy.  I would recommend it to anyone not wanting surgery.  You do have to follow directions to get the best results." - Julie
Joe's Regenerative Medicine Story:
"I want to thank Dr. Argo and Joe Ehrhard, PA for suggesting I try Platelet Rich Plasma Therapy treatment.
I have had several other injections every three to six months for pain in my knee. I tried the PRP injection over a year ago and have been pain-free since.
I tried the PRP treatment to avoid having a total knee replacement and so far it has worked." - Joe
What is Regenerative Medicine?
Regenerative medicine therapies are nonsurgical treatment options for various orthopedic injuries and conditions.  These therapies offer alternatives to traditional treatments by using the body's own healing capabilities to stimulate regeneration and restoration in diseased or damaged tissue.  Each treatment discussed on this webpage is available as an in-office procedure or in an outpatient surgical setting and is typically completed in about one hour.
At Beacon Orthopaedics and Sports Medicine, we use various stem cell and growth factor treatments sourced ethically from donors or, in most cases, a patient's own body.  As we age or suffer from injuries, our bodies may struggle to deliver healing factors to the affected area to heal quickly and fully.
Regenerative medicine injections help solve this problem by targeting the damaged tissue and delivering healing growth factors precisely where they will be most effective.  Dr. Argo's patients that choose ortho-biologics experience very little down time and faster rehabilitation periods than those that often follow surgery.
Many healthcare providers have been treating patients for years using PRP (platelet rich plasma), with some very good results. However, many still question whether injecting platelets into an injured body part really works. The last several years have provided numerous high quality studies that show the effectiveness of PRP, and we are now seeing some very encouraging results in the current literature. Click here for a list of some of the most up to date studies related to PRP.
"THANK YOU seems inadequate. My knee today feels to be maybe 95-99% of the way to perfect. It is so much better than the day I first saw Dr. Argo... I am thrilled with the result!" - Ed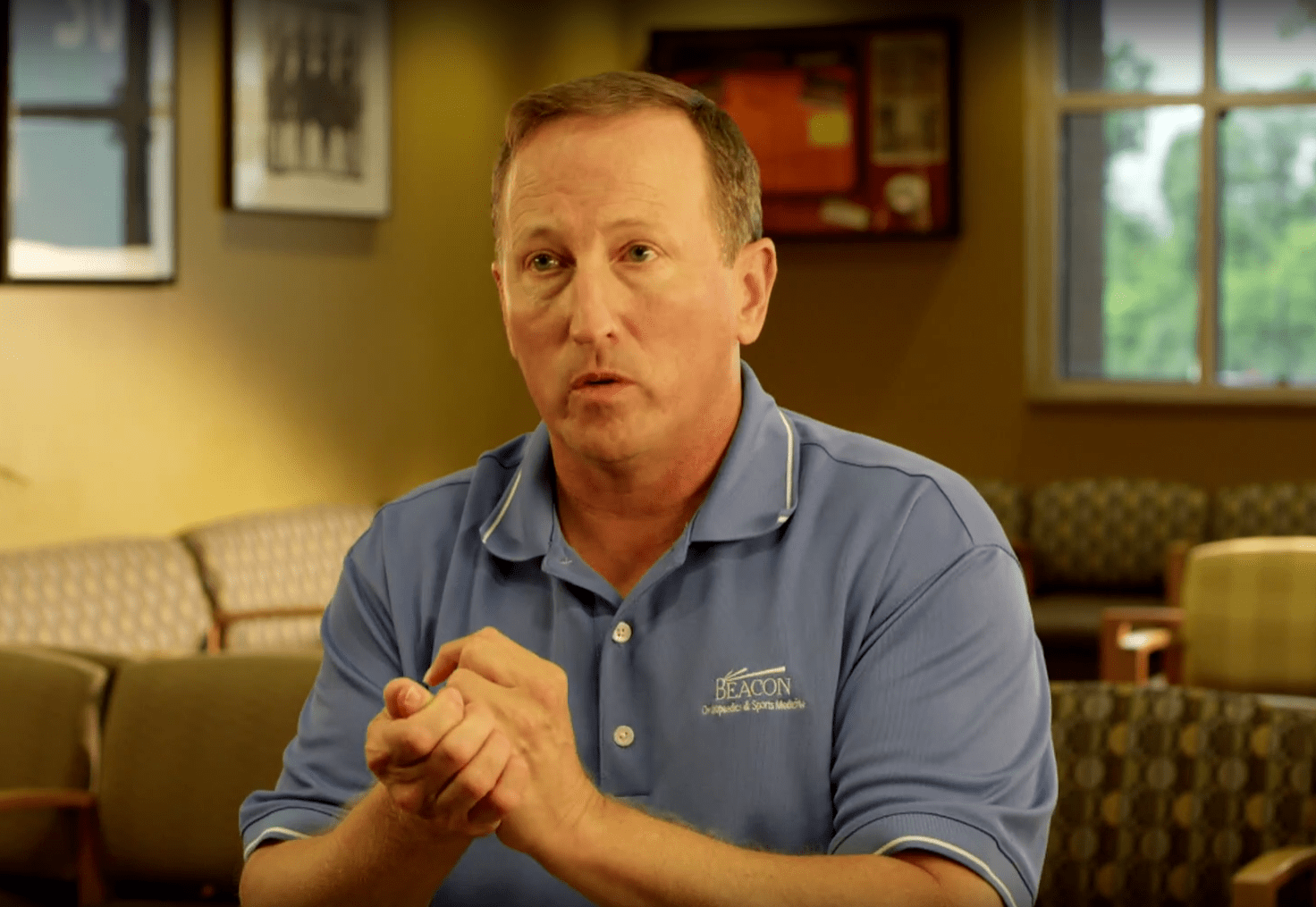 About Dr. David Argo
David Argo, M.D. is a fellowship trained orthopaedic surgeon specializing in sports medicine. He received his undergraduate degree in mechanical engineering from Vanderbilt University, Nashville Tennessee, where he was captain of the varsity soccer team. He earned his medical degree and completed an orthopaedic residency at the University of Tennessee.
Dr. Argo completed a prestigious orthopaedic sports medicine and arthroscopy fellowship with the Mississippi Orthopaedics and Sports Medicine Center, dedicated to state of the art advancements in the treatment of the shoulder, elbow, and knee. Dr. Argo is also an Associate Master Instructor for the Arthroscopy Association of North America.
He has worked extensively with athletes at the high school, college, and professional level, including Mount Saint Joseph University, Oak Hills High School, East Central High School, Lawrenceburg High School, and the Cincinnati Reds.
Platelet-Rich Plasma (PRP)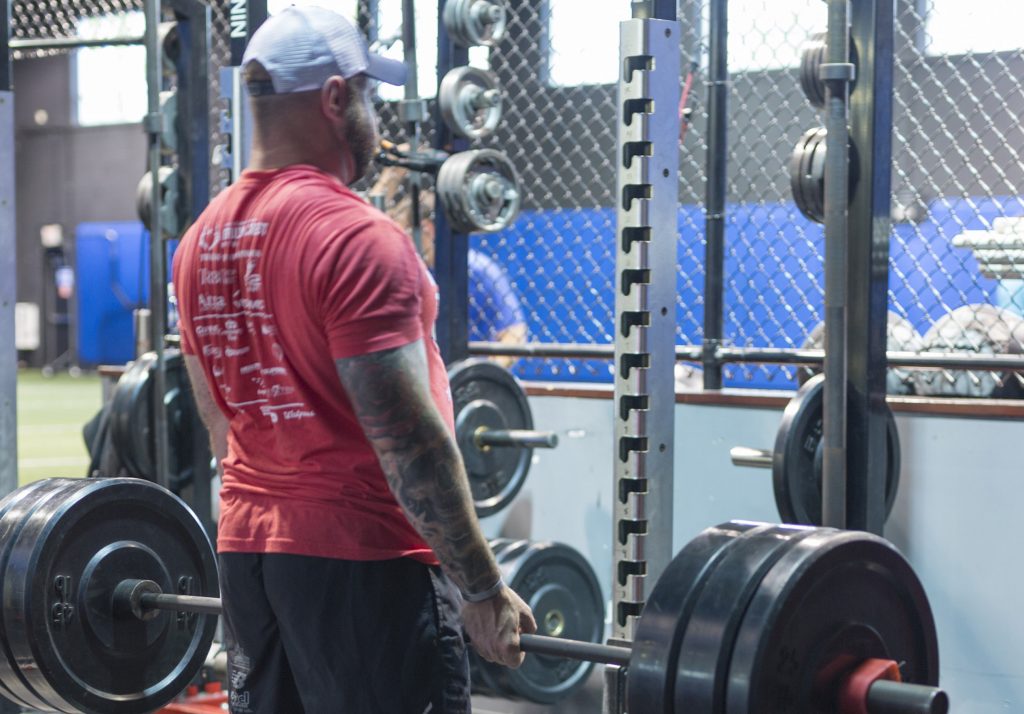 Platelet-rich plasma is a natural way to utilize your own blood's healing factors to accelerate the body's healing process.
PRP is obtained by taking whole blood and placing it into a specialized centrifuge to separate the platelets and the plasma. PRP found in blood contains growth and healing factors that are very important for healing injuries.
This PRP can be injected into the specific joint or tendon. The injection will be administered using the guidance of an ultrasound machine to ensure precise placement.
Most patients have positive results from one injection, however, multiple injections can be performed if needed.
Bone Marrow/Stem Cell Therapy
This treatment harnesses the body's own healing capabilities through the aid of growth factors and stem cells obtained from each patient's own bone marrow.
Stem cells are undifferentiated cells that have the unique potential of regeneration and differentiation into different types of cells. Stem cell therapy is aimed at increasing the availability of stem cells in the area of damaged tissue to enhance healing.
The most common area to obtain these cells is from the patient's hip. Once the cells are obtained, the marrow is placed into a specialized centrifuge that will concentrate the stem cells, which are then injected into the injured area under direct ultrasound guidance.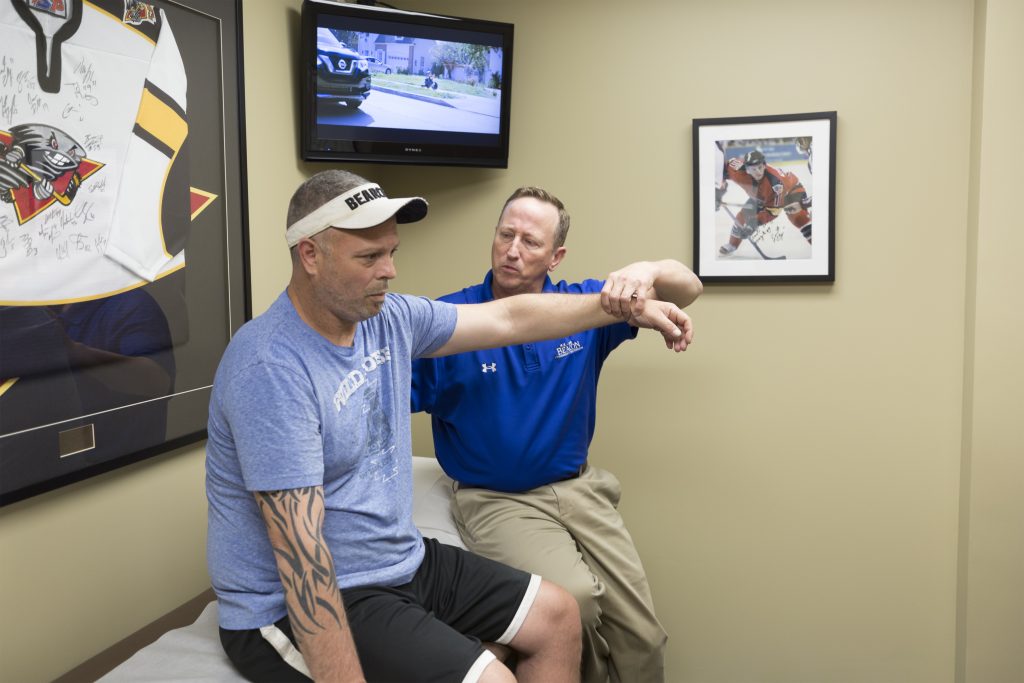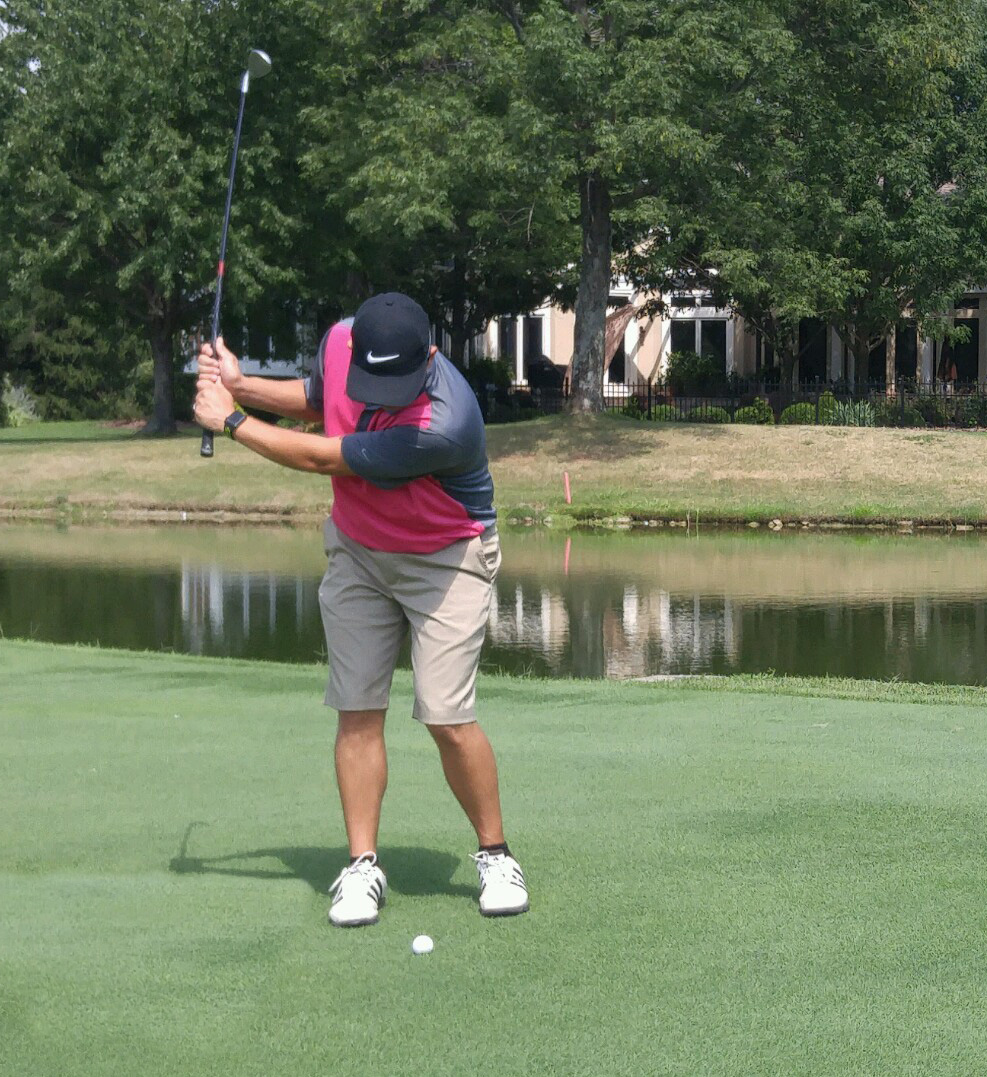 This injectable therapy is obtained from a mother's donated amniotic fluid at the time of a live, healthy C-section. The fluid is then tested and cryopreserved to provide viable human tissue for clinical use.
Amniotic fluid is full of various growth factors, nutrients, electrolytes, proteins, carbohydrates, and enzymes. These components work together to reduce inflammation and scar tissue formation. The injection can be administered in the office or at the time of a surgical procedure.
Many patients with inflammation and pain caused by injury or overuse can experience improvement after a single treatment. Each patient and injury is unique, so the treatment will be tailored specifically to each individual.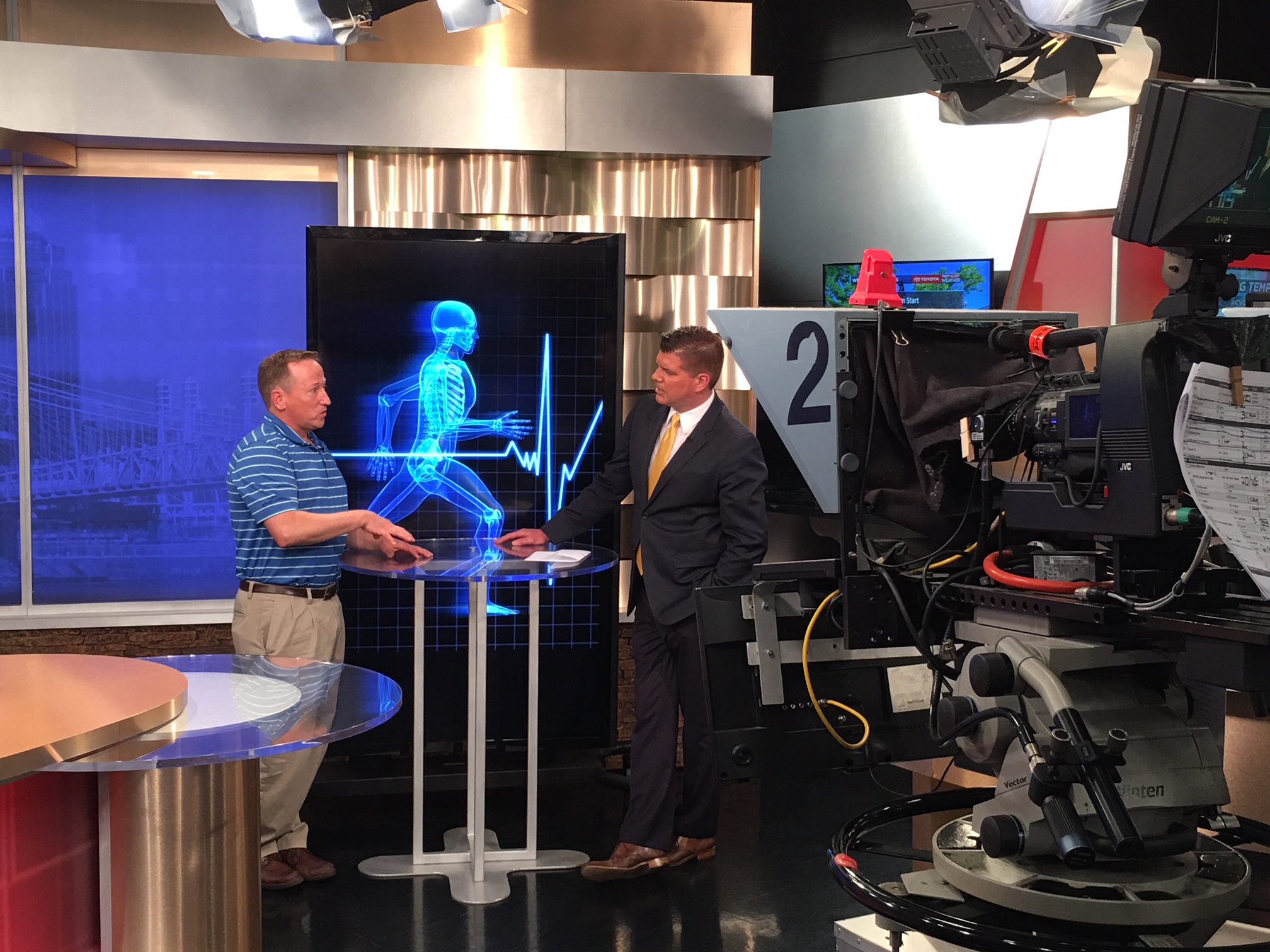 "Dear Dr. Argo & Staff: I would like to thank you for all your help with my knee, you all were fantastic. I will always highly recommend Beacon. Thanks Again!" - Paul
Frequently Asked Questions About Stem Cell Injections
The goal of stem cell therapy is to help leverage your body's natural healing process.  Even though stem cells have been used in medicine for over 40 years, recent medical advancements are making them more prominent than ever.  There are several questions that should be asked before a stem cell procedure is considered.
Where do the stem cells come from?
This is an important question, and not all clinics get stem cells from the same place.  Two prominent, safe, and effective ways to get stem cells are to take them from the patient's posterior hip bone or proximal tibia.  These areas are rich in stem cells and can be safely accessed.  Numbing anesthetic is used prior to harvesting the stem cells. For those that wish, conscious sedation is an option.
If using your own stem cells isn't an option due to health issues, there are several other types of treatments that Dr. Argo offers.
How are the stem cells injected?
Rather than having a provider guess where they should inject, those who focus on stem cell injections know that the best way to ensure effective treatment is to use ultrasound guidance.  This ensures the most accurate placement possible to achieve the best results.  The ultrasound also helps the provider as they work through muscles, nerves, and tendons and access the joint.  It is a quick procedure that dramatically helps the effectiveness of treatment.
What should I expect after the stem cell injection?
Orthopedic stem cell injections are not an instant fix.  Some patients report reduced pain and increased mobility after only a few weeks, while it takes others several months for full effect to take place. Many patients have returned to active lifestyles after a single stem cell injection, while it has taken others two or three injections.
In most cases, your provider will recommend complementing the injection with a physical therapy program.  This helps improve the flow of blood and strengthen the surrounding muscles, which will help the stem cells regenerative properties take effect.
Should I try stem cell injection before getting surgery?
This question is best answered by a qualified orthopedic surgeon who focuses on stem cell treatments.  Orthopedic surgeons are the only medical professional who has the complete understanding of all the surgical and nonsurgical treatment options to help their patients choose the best treatment for their particular injury or condition. The surgeon needs to understand your specific injury or condition, your medical history, and your objectives with treatment.  Stem cells are not a cure-all, and your provider will be able to recommend the best course of treatment for you.
Stem cell injections are a great treatment option, but not everyone is a good candidate.
There are many advantages to trying a stem cell injection before surgery.  First, stem cell injections are nonsurgical, so there is minimal scarring or damaged tissue.  Second, the stem cell procedure does not require a surgical suite, or an overnight stay, so the cost is much lower than many surgeries.  Lastly, stem cell injections use your body's natural healing system to treat the damaged tissue.  Again, your provider will recommend the best treatment for you based on the details of your condition.
To explore additional treatment options or other insights from Dr. Argo, please click here to explore his blog or contact his team at (513) 354-3700.