Meet Your Physician: Dr. Jim Muccio
November 4, 2021
Completing the mission
Not everything takes a rocket scientist, but when it does, James Muccio, MD is your guy. Whether you need an aerospace engineer, a NASA flight instructor, or an orthopedic surgeon, Dr. Muccio has done it.
Space was a passion for Dr. Muccio for as long as he can remember. That passion was only matched by his interest in medicine. So much so that while attending college at Notre Dame for his undergraduate studies, he mentioned wanting to go into medicine to the Chairman of the Premed Program. He was colorfully, and not so gently, told to stick with aerospace engineering. Like the shuttles he would someday come in close contact with, he heeded the priest's advice and stayed the course.
"Space Was My Goal"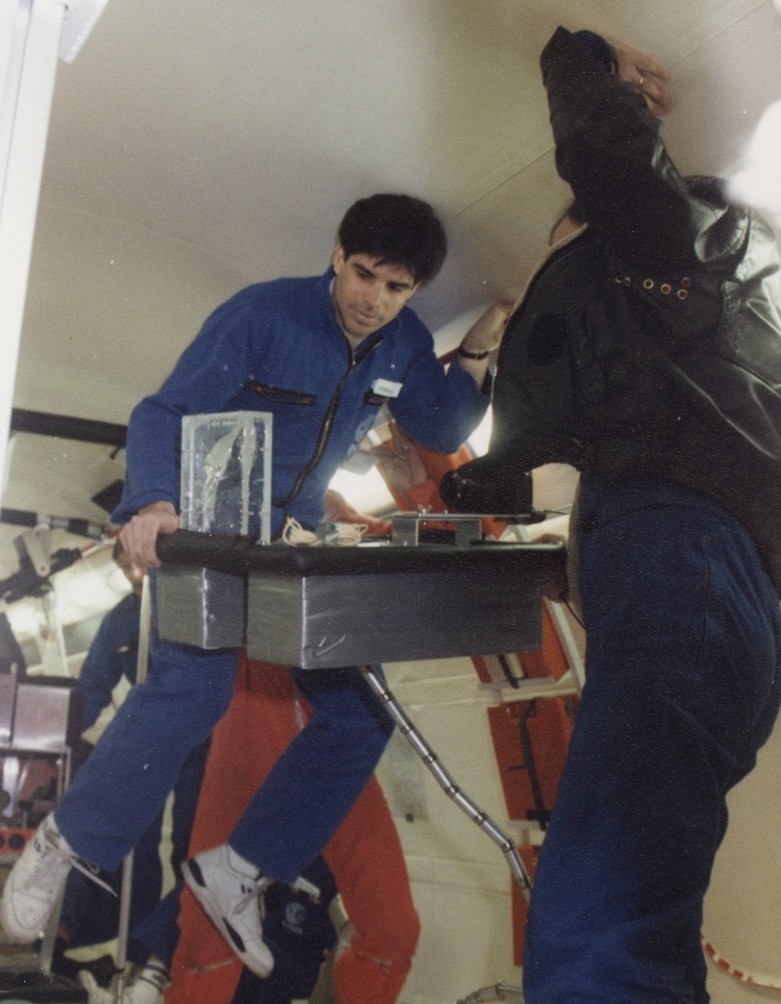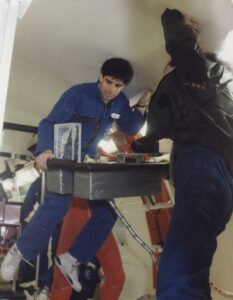 Many kids talk about being astronauts. Few actually become an aerospace engineer, but Dr. Muccio did.
"Medicine was always in the back of my mind, but I grew up in the space era. I got to experience the Apollo Program. The landing on the moon. It was quite an inspiring time," Dr. Muccio reflected. "Space was my goal."
Following graduation from Notre Dame in 1983, the Niles, Ohio-native went to work as a National Aeronautics and Space Administration (NASA) flight instructor at the Johnson Space Center in Houston. The young aerospace engineer helped train one of the first shuttle crews on guidance, navigation, flight controls and propulsion systems.
Everything was on track for Dr. Muccio at NASA. Until it wasn't. The fateful day that changed everything was January 28, 1986. He and his colleagues joined the nation to watch the Challenger take off — their eyes were glued to a television as they eagerly awaited the 8-minute launch. Excitement quickly turned to horror as the space shuttle exploded, killing all crew members on board.
"I was there on the frontline. As soon as the Challenger blew up, the whole room went silent. And it stayed silent for about 15 minutes. Finally, one of the commanders said 'that's it.' And everyone quietly walked out of the room," remembered Dr. Muccio. "It was a very emotional time and very personal. I had worked closely with the Commander & Pilot, Dick Scobee and Mike Smith. The whole organization went through a grieving process. I'll never forget it."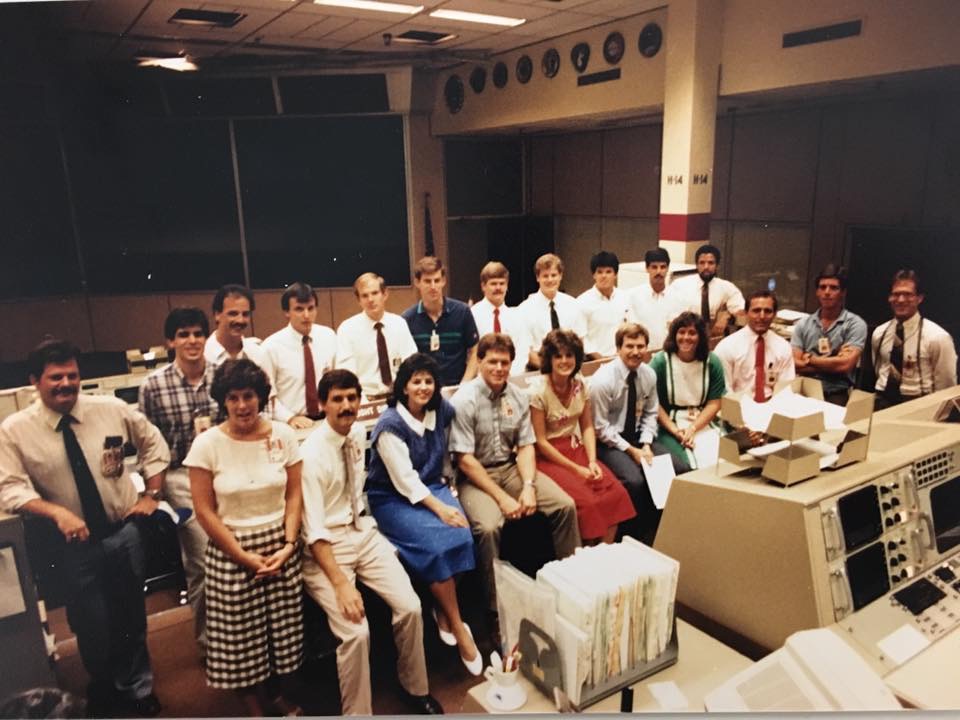 With the shuttle program grounded, Dr. Muccio took the opportunity to go to work on the space station program. NASA was interested in focusing more on what space does to the body, so with his new role, he also went to Georgetown University in Washington, D.C. to pursue a master's degree in biophysics and physiology.
"That's how I got the second bug. Some of the classes overlapped with medical school courses, and I did really well," said Dr. Muccio. "I had thought about going into medicine years ago and now I was thinking about it again — it was time to make a change."
Dr. Muccio's New Mission: Medicine
Closing the chapter on his aerospace engineering career didn't come easily for Dr. Muccio. He still loved everything about it, but he saw better opportunities for him in medicine. His journey led him to the University of Virginia School of Medicine. After graduating from there in 1995, he went on to a complete a residency in orthopedics at the University of North Carolina, Chapel Hill.
"When I got into orthopedics, it felt like home to me," said Dr. Muccio. "While you don't have to be an engineer to be a good orthopedist, it does help in understanding the biomechanics of the body."
During his time with NASA, Dr. Muccio was in operations, which required a very system-oriented approach to how the vehicles work. If something within those systems failed, it was his responsibility to determine how to fix it.
"There's a clear correlation between the kind of thinking and approach required in my role with NASA that was directly transferrable to medicine. The body is just a series of different systems: cardiovascular, musculoskeletal, nervous, GI, endocrine, etc. They all work in harmony to keep the human body functioning properly," divulged Dr. Muccio. "As physicians, that's what we do. We try to understand what goes wrong and how to fix it."
For the engineer-turned-doctor, orthopedics was a more tangible discipline with a clear path yielding definitive results. "When we see someone with knee pain from arthritis, we can replace the knee, and that person will get better. Usually, a lot better. Not that there aren't potential complications and risks, but they truly heal. In orthopedics, our patients get to see significant progress quickly. We're not necessarily saving lives, we're enhancing them. We get to improve our patients' quality of life."
The Final Frontier for Dr. Muccio — Or Is It?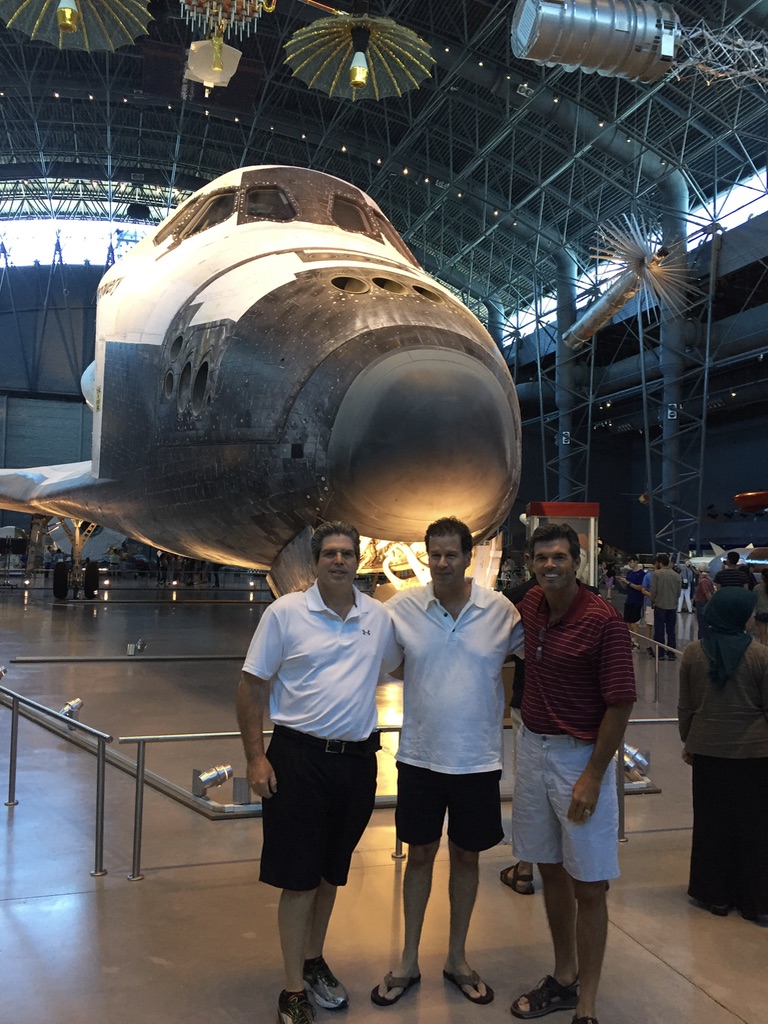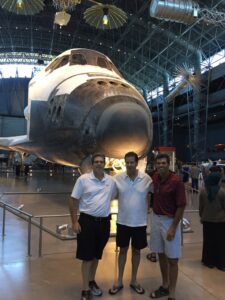 Now, as an orthopedic surgeon, Dr. Muccio practices general orthopedics including fracture care, arthroscopic, reconstructive and joint replacement surgery. He has a special interest in shoulder and knee injuries, sports medicine, and osteoporosis prevention and treatment, which is a true reflection of his passion for the field. "The human body is an "engineering" marvel. The rest is history. That's my story, and I'm sticking to it."
Of course, that's his story for now. Space X, Virgin Galactic and Blue Origin's advances in civilian space travel may just have Dr. Muccio seeing stars again. "I would go tomorrow if someone just gave me a ticket."
Learn more about Dr. Muccio or schedule an appointment with him today.
+