Injury and Surgery Recovery at Beacon Orthopaedics
June 16, 2020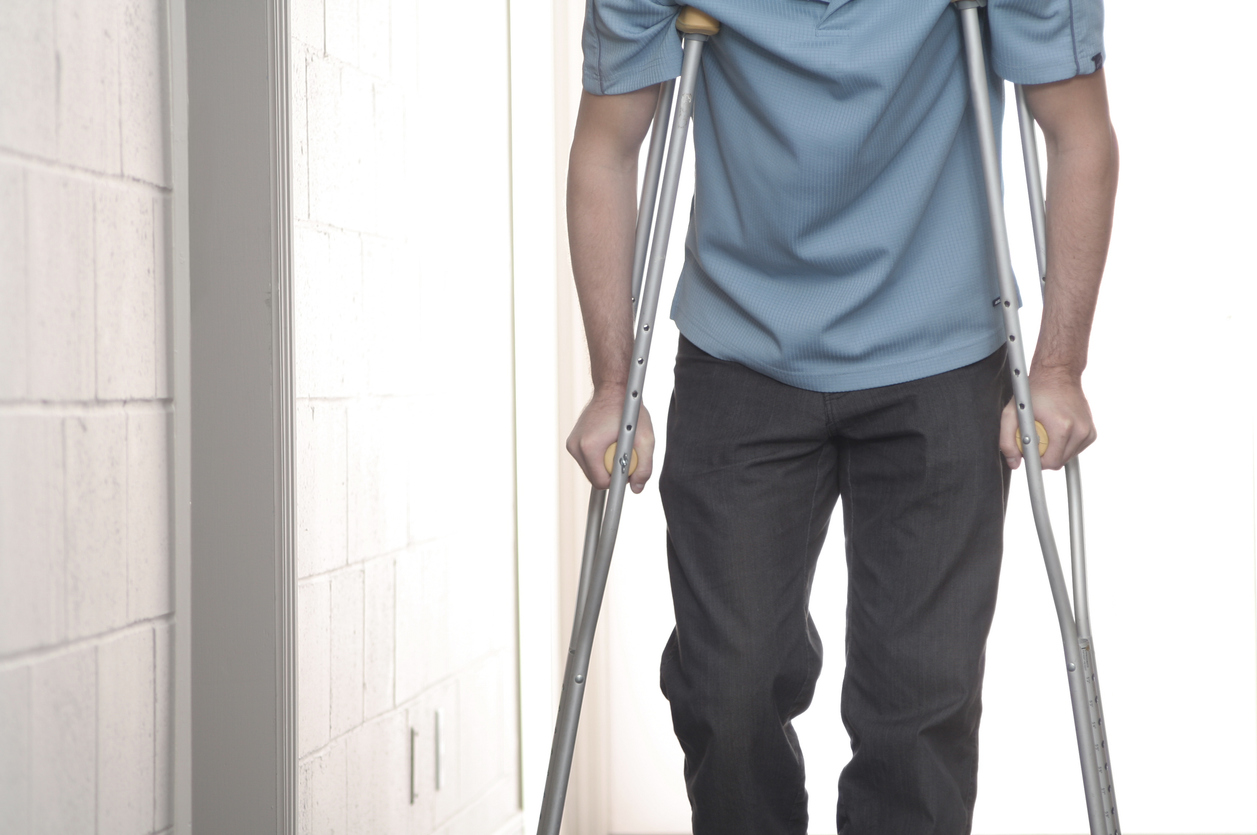 It's no secret that recovering from an injury, either surgically or non-surgically, can be a difficult process. Between the hours you spend resting and the physical therapy you may have to do, the surgery process may seem intimidating. However, recovering from an injury or surgery isn't always as scary as it may seem. Especially when you have quality care!
At Beacon Orthopaedics & Sports Medicine, we're dedicated to making sure you can recover from your injury or surgery as safely and efficiently as possible. Keep reading to hear from two of Beacon's healthcare professionals, Jason Modafari PT, DPT, AT and hip and knee replacement specialist Dr. Michael Swank, on how we handle your recovery.
The "Normal" Surgery Recovery Process
While recovering from surgery depends on the type of surgery as well as the person, there are a few typical steps that almost everyone experiences. "Prior to COVID-19, a patient would come in the next day for an initial evaluation, clean up the incision site, and get it re-dressed," says physical therapist Jason Modafari. "From there, the patients were scheduled for their follow up visits, which would normally be twice per week."
Dr. Swank, who specializes in hip and knee replacements, says that his patients would typically remain in the hospital for at least one night for monitoring. "Patients waking up from general anesthesia typically experience nausea when waking up, so having them stay overnight allows this phase to pass in an environment where they don't have to worry about anything. From there, they would typically transfer to a transitional or skilled nursing facility for further recovery."
The "Normal" Injury Recovery Process (Non-Surgical)
Non-surgical recovery depends entirely on the patient, their injury, and their environment. "Some patients only needed a single visit for a home exercise program, and from there they would complete the program on their own at home," Modafari says. "Other patients would come anywhere from one to three times per week, depending on the diagnosis." Before COVID-19, it was typical to see every table at the clinic filled.
Adapting to the New Normal
Since the pandemic, all Beacon employees are required to wear masks and gloves when interacting with patients. It is recommended for the patient to wear a mask as well.
Physical therapy patients are spaced out for proper social distancing, and a maximum of four employees work in each section of the PT gym at a time in order to adequately comply with social distancing measures.
Another great addition has been the use of telehealth video visits. This is a visit over video for patients who would prefer not to come into the clinic in for follow-up care. This allows us to maximize the number of patients we are able to see.
Exploring At-Home Recovery for Injuries & Surgeries
With these new precautions, healthcare professionals at Beacon have had to explore and implement at-home recovery options for patients who have the ability to do so. "For at-home rehab, we give each patient a home exercise program customized to them depending on their diagnosis and a formal evaluation. They are given the option to access the program from an app on their phone, which is a cool feature that gives the option of video for each exercise, as well as the convenience to have access to the program at all times," says Modafari. Occasional follow-ups are also recommended.
On the surgical side, Dr. Swank has had to modify the surgery and recovery processes. "We've had to modify techniques to ensure our patients stay as safe as possible. We've moved a lot of our surgeries to a surgery center rather than perform them at a hospital that has COVID patients. Even by doing this, the risk to our patients (and ourselves) of contracting the illness is lowered dramatically," he says.
Recovering from surgery at home has been very beneficial, especially for Dr. Swank's patients. "One of the biggest reasons complications arise with hip and knee surgeries is the lack of movement. At a hospital, patients typically spend most of the day sitting. At home, they have to continue to live their normal lives: getting up to get a glass of water, moving from room to room. All of this is incredibly beneficial and leads to a faster recovery."
Oftentimes, patients recovering from a surgery (especially a large one) are afraid to move afterwards due to pain. However, by going home and forcing themselves to move, their recovery process is much swifter with fewer complications. "People's fear of COVID-19 is greater than their fear of moving. They realize they they're just sore, not sick. Even without a pandemic, home is the safest place to be when recovering from surgery."
Safe Recovery at Beacon
At Beacon, we are taking every precaution available in order to maintain proper social distancing and optimize the comfort and confidence patients. We have been very diligent in keeping every piece of equipment cleaned and sanitized, as well as maintaining proper distancing between patients throughout the entirety of their visit. While it has been occasionally difficult to navigate these times, Beacon has come out stronger on the other side.
If you have any questions about our COVID-19 policies, don't hesitate to contact us. We look forward to continuing to serve our community!
If you've been putting off a hip or knee replacement, schedule an appointment with Dr. Swank today!
+