Featured Physician: Timothy McConnell, M.D.
December 1, 2020
Timothy B. McConnell, M.D. is a board-certified and fellowship-trained orthopaedic surgeon. He completed his undergraduate studies at James Madison University and received his medical degree from the Medical College of Virginia in 1997. He then completed his internship in general surgery and residency in orthopaedic surgery at Boston University Medical Center. Dr. McConnell joined the Beacon Orthopaedics & Sports Medicine team in August of 2020.
Dr. McConnell is married to Dr. Jennifer A. McConnell and they have four sons together. He enjoys traveling, reading, exercise, and spending time with family and friends. In 2008, he received his Level 1 CrossFit Personal Trainer certification and competed in the CrossFit games in 2009. He also attended SEALFIT Kokoro 25 Camp in 2012 where he completed a 55-hour physical and mental experience modeled after U.S. Navy SEAL training.
What is your specialty?
I do not have a specific specialty. I enjoy all aspects of Orthopaedics.
What is your favorite part about being an Orthopaedic Surgeon?
I was attracted to being an Orthopaedic surgeon as a result of my involvement in high school and college sports. I played rugby in college and medical school and was an Athletic Training major in college. This allowed me to interact with the medical staff on a routine basis and spurred my interest in Orthopaedics.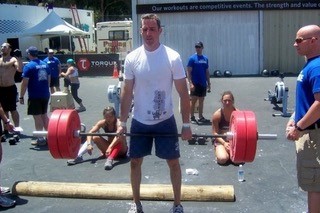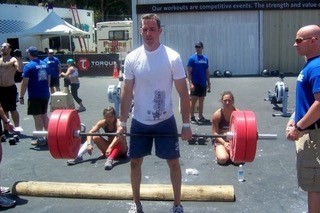 What made you want to work at Beacon Orthopaedics?
Beacon allows me the opportunity to expand my practice, being surrounded by the resources and partners needed to do so but while still providing my patients the individualized attention they deserve.
If you were a pair of shoes, what would you be?
If I were a pair of shoes, I'd be a pair of vintage Nike Bruins, a timeless classic.
Tell us about a recent competition or research project you've been involved with:
Although it's not recent, in 2009, I competed with a team from Cincinnati in the CrossFit games in California (see photo).
+