Athletic Trainers Critical Training
February 15, 2023
On Wednesday, February 15th, Beacon Orthopaedics & Sports Medicine held an Athletic Trainers Critical Training at its Summit Woods (Sharonville) location, in collaboration with TriHealth and Drayer PT. Beacon athletic trainer Perry Denehy led the training along with four local paramedics. Forty-two attendees are all athletic trainers at local high schools. We are especially proud that we were able to bring these three different companies together for this important collaborative event.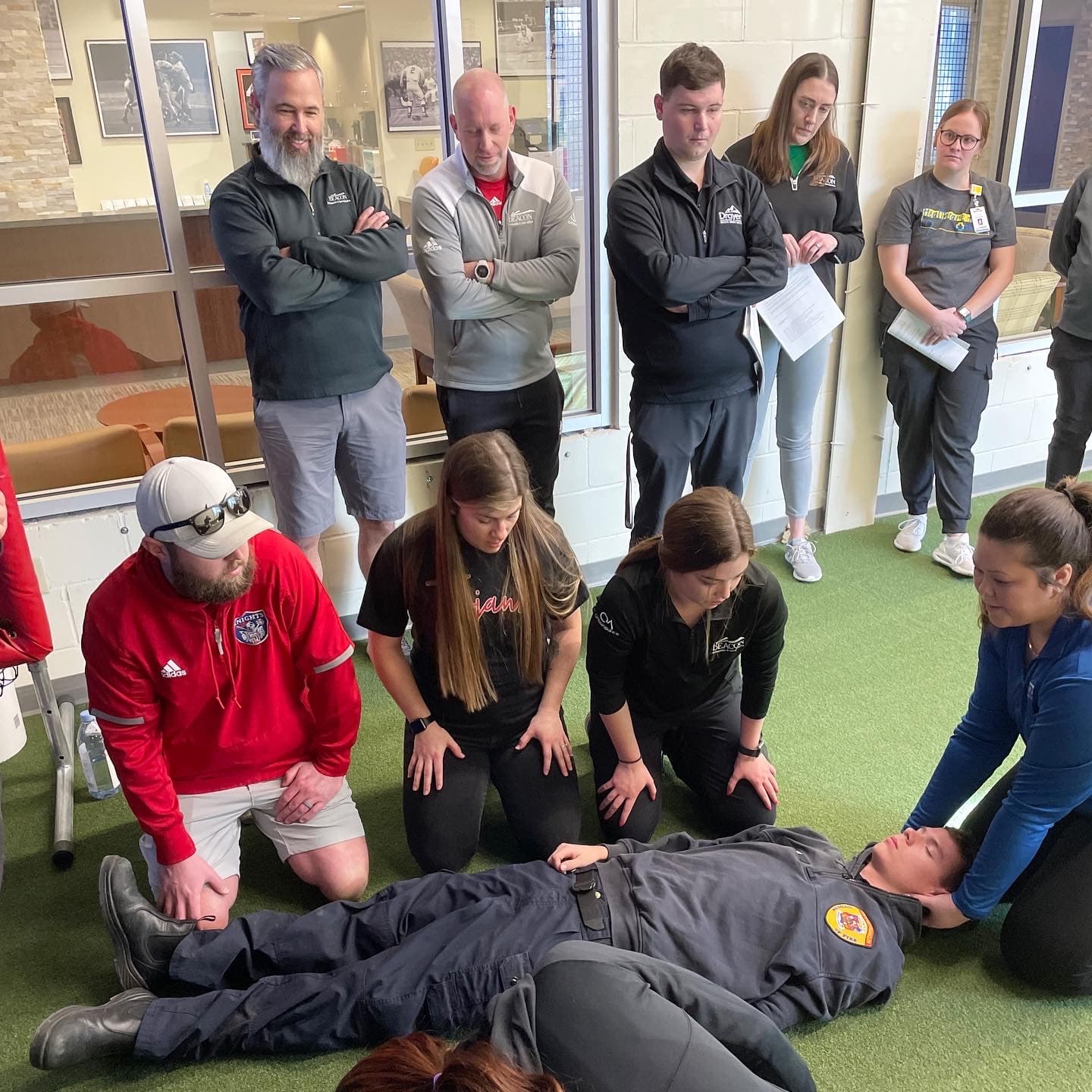 It's common for people to assume that being an athletic trainer means you are only icing ankles and wrapping knees, but anyone in this field knows it is so much more than that. After professional football player Damar Hamlin had a heart attack during a game with the Cincinnati Bengals, he was treated within minutes by sideline professionals. Thanks to quick thinking and a fully trained medical team on the sidelines and at University of Cincinnati Hospital, he is making a tremendous recovery. Dr. Kremchek wrote about the importance of AED availability and proper training in the Cincinnati Enquirer: https://www.cincinnati.com/story/opinion/contributors/2023/01/20/opinion-cpr-training-aeds-help-us-all-win-the-game-of-life-dr-timothy-kremchek/69814134007/
It became even more clear that full and repeated review of important and critical skills needed by athletic trainers – above and beyond ice and tape — is our responsibility. Beacon continues its commitment to ongoing – and hands-on – training. It's important for not just our Beacon team members, but this week, we also saw how incredibly valuable it was for our partners at TriHealth and Drayer. The purpose of the event was to review necessary skills needed by athletic trainers. We are proud of our team members who are staying prepared and even more proud to serve our community in this way. Whether in the office or on the sideline, our physicians and athletic trainers are fully equipped to provide comprehensive care when it matters most.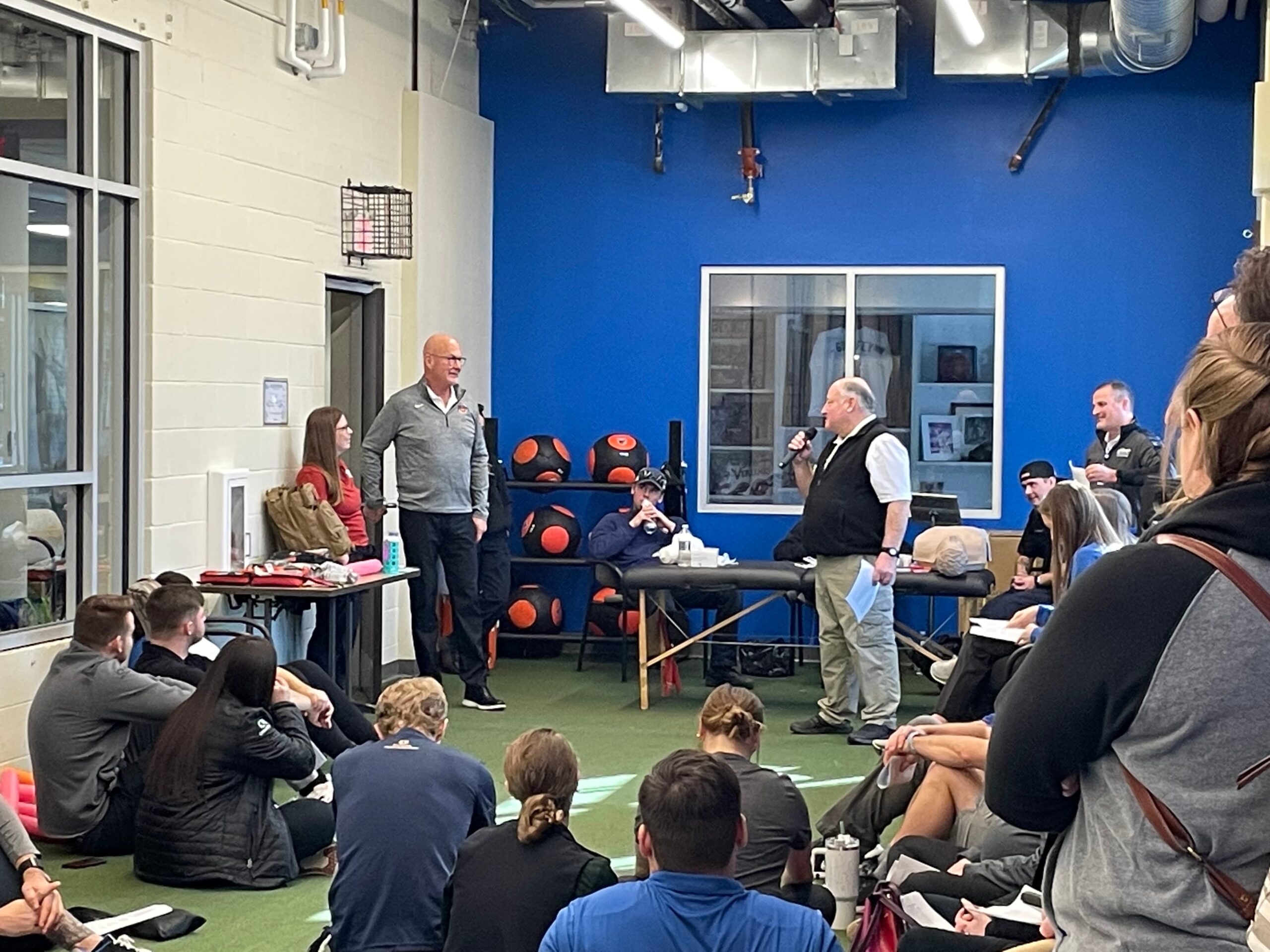 This training offered a diabetes review and how to use a glucometer and glucagon. The content also focused on the treatment of severe bleeding, including application of tourniquet & wound packing.  The presentation reviewed usage of an EpiPen and real-time treatment of an opiate overdose (e.g. application of Narcan).
Beacon Orthopaedics has historically held a similar event every summer – focusing more on sideline athletic trainer preparedness (prior to football season). But given the success of this first-ever more extensive training, Beacon intends to continue offering both trainings every year.
+