After double knee replacement, former college athlete still active
September 8, 2020
Beacon Orthopaedics has made it possible for this septuagenarian to keep playing sports.
When John Linneman, 71, had his first major knee injury, he was determined that it wasn't going to keep him off the courts. It didn't stop him then, and it's not stopping him now.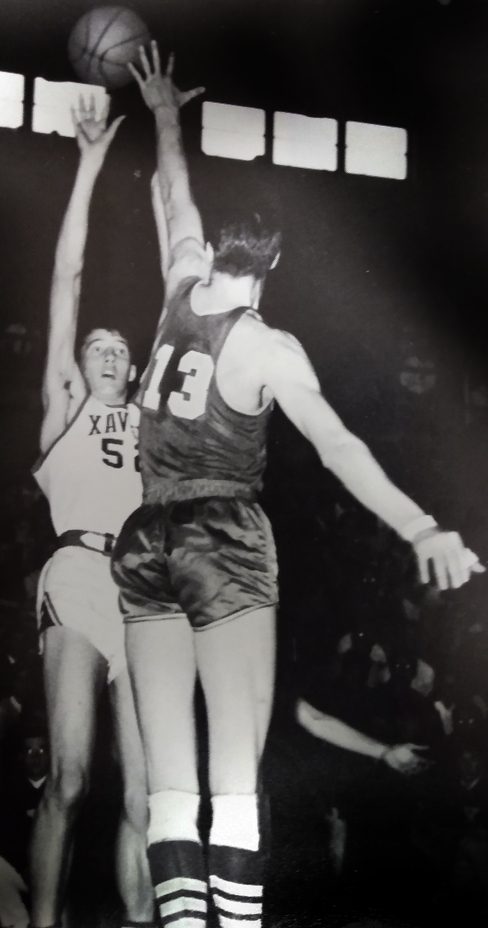 In his youth, Linneman played basketball and tennis at St. Xavier High School, then went on to play for Bellarmine University in Louisville, Kentucky. His younger brother Jay played for Elder High School, but they didn't have the chance to play against each other, since Jay was five years younger. Linneman also swims and plays golf.
"Our whole family is very active," Linneman said. "We played a lot of sports as kids. After college, I played in many basketball leagues over the next 35 years and always tried to stay active playing tennis. In later years, Jay and I played in the same leagues together."
Linneman's active lifestyle was interrupted in 2008 when he tore his meniscus, a thin layer of cartilage between the shin and thigh bones, while playing team tennis. He sought help right away.
"I just walked into Beacon Orthopaedics one Saturday morning, and I got Dr. Timothy Kremchek," he said. "They tried cortisone shots, and then in 2009 Dr. Kremcheck did meniscus tear surgery on my right knee. It went very well, and I was able to play for another 10 years on that knee."
It was a different story a decade later, when Linneman had a similar injury in his other knee.
"I'm 10 years older now, and I've got a lot of arthritis in the knees," Linneman said. "We tried cortisone shots and gel shots, but there really wasn't anything else we could do for it. With the arthritis, it was just too painful."
Several of Linneman's family members had received knee replacements from Dr. Michael Swank. Linneman also got the same recommendation from his brother's wife, a registered nurse.
Swank suggested several possible types of replacement knee joints. Linneman chose the Smith & Nephew Journey II XR, a model that had been released fairly recently. One of the key advantages of this model is that it doesn't require major ligaments to be cut.
"It's a minimally invasive knee replacement for active individuals," Linneman said. "They don't cut the ACL or the PCL, so my recovery was a little faster than someone who had those ligaments severed.
At the time, this particular replacement knee was so new that Swank encouraged Linneman to participate in a 10-year study being conducted by the Lindner Research Center.
"Dr. Swank's staff was wonderful, and the new knee works very well for me," Linneman said.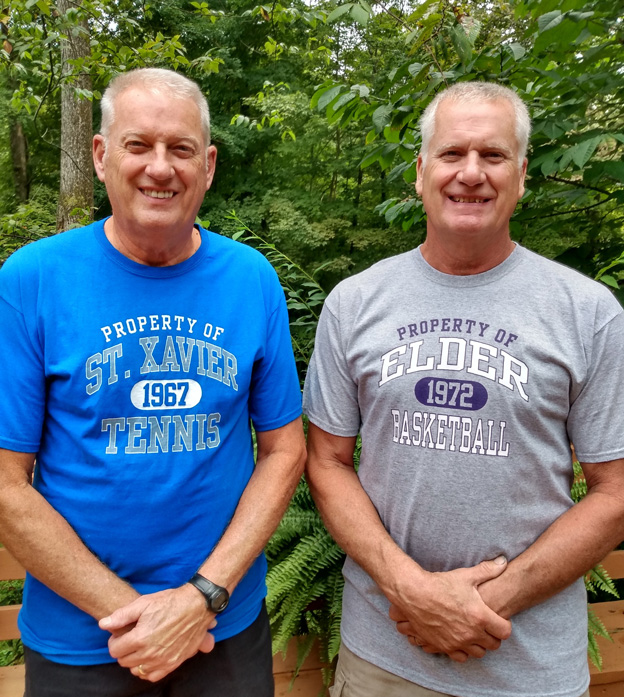 Linneman's brother Jay also had a knee replacement from Swank in 2019. And when Linneman needed his other knee replaced earlier this year, he turned to Swank again. By that time, Swank and seven other OrthoCincy physicians had joined the Beacon Orthopaedics team. Linneman currently does his rehab work at Beacon's Fairfield office, one of four new locations added at the beginning of August.
When contacted for this interview, Linneman had just returned from his first workout at Mt. Airy Elementary, about 10 weeks after his surgery, and plans on rejoining Queen City Racquet Club when his knee is thoroughly ready.
"I wanted to see how I could move and did some footwork, hit some balls on a bang board for 20 minutes just by myself, and I'm pleased," Linneman said. "I think I'll be able to get back on the tennis court a lot faster than I did for the first knee."
In addition, Linneman is already seeing benefits in other activities he enjoys.
"I joked with Dr. Swank that since I got back to playing golf, my slice has been cured," Linneman said. "I've got a little fade, but my slice is gone. My handicap is down about 5 points since the second knee replacement, and I couldn't be happier."
+