Genicular Nerve Radiofrequency Ablation
The knee joint is one the largest and most complex joints in the human body. Knee pain in adults is also one of the most common problems seen at Beacon Orthopaedics & Sports Medicine. Dr. Bartsch uses genicular nerve radiofrequency ablation as a treatment option to alleviate that pain. It is estimated that the overall prevalence of knee pain for men of all ages is between 15 and 20%. The incidence of knee pain has been found to be slightly more common in females compared to men. The overall prevalence of knee pain in women is approximately 20%.1
What is Genicular Nerve Radiofrequency Ablation?
Radiofrequency ablation is performed while the patient is awake but sedated. To begin, the area to be treated is numbed with a local anesthetic. Using x-ray guidance, the doctor will insert a needle and electrode into the treatment location. After confirming correct placement, a high-frequency electrical current is passed through the electrode, heating up and lesioning the sensory nerve. Once the procedure is complete, the needle and electrode are removed.2
As opposed to total knee replacement, the recovery time for this procedure is only about 24 to 36 hours. The procedure lasts 1 to 3 hours, and patients are able to go home with minimal side effects the same day as the treatment.
Learn more about Genicular Nerve Radiofrequency Ablation: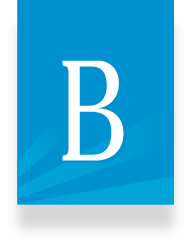 Ready to Experience the Beacon Difference?
Schedule an introductory consultation with a Beacon physician to learn if Genicular Nerve Radiofrequency Ablation could be the best treatment option for you. It is our goal to help you return to the sports and activities you love as soon as possible.
Book an Appointment