Our Physicians
Adam G. Miller, M.D.
-
I highly recommend Dr. Miller for any of your foot or ankle needs! He has been amazing in treating my non-union bunion after a previous surgery nightmare! He is very thorough in explaining what he is going to do for your surgery!! He also has a wonderful bedside manner and even calls you the day after surgery to check on you. He's an awesome person and doctor!!
-Joy C.
I can't say enough positive things about Dr. Miller. By far the best doctor I've ever been to and I've seen a lot over the years. He takes the time to listen and is always compassionate and caring. I never feel rushed as he listens and explains everything thoroughly. I was very hesitant to have a major foot surgery but Dr. Miller got me though it with ease.
-Lisa
Don't go to a podiatrist, go to Dr. Adam Miller. He got rid of my bunions and I have been back on my feet without complications or pain. It's amazing what you can do with modern medical technology but you have to have a great doctor who tells you about it in order to actually use it. Five stars all around!
-Piper C.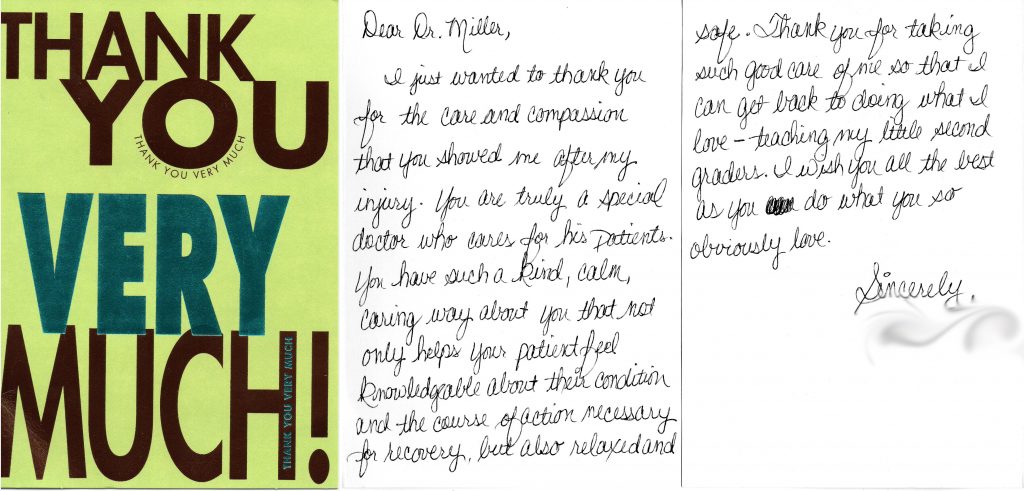 -
Love Dr. Miller! He is so compassionate and caring, and a very skilled surgeon. We did not think my husband's foot could be saved. But he is now walking without his boot and healing more every day. It has been a long process but it is getting better every day.
-Carol Westerfeld
I first saw Dr. Miller in March of 2015 after experiencing a severe lisfranc fracture of my foot. I cannot say enough good things about Dr. Miller! Besides being a highly skilled surgeon, he takes his time with you, explains exactly what the injury is, what the surgery will entail, has a great bedside manner and patiently answers all your questions. I was a marathon runner at the time of my injury, and I didn't know if I would ever run again. I am thrilled to say that I am running again, pain free.
-Cathy W.
Dr. Miller, my testimonial will not be limited to recognition to your expertise as an orthopedic surgeon, but also to your ability to listen, care, and heal. No physician has done more for me…these past 14 months have truly been a journey, but for the first time in years, I can see my remaining life full of bliss…again, I thank you and bless you for all you have done for me.
-Vicki Stacey
Dr. Miller was awesome. He took me as a patient when another orthopedic office messed up my diagnosis and allowed me to walk around with a broken bone in my foot in the wrong foot support for 3 months. (I should have been off the foot completely!) Dr. Miller did surgery, and with a lot of "patient" waiting, I am finally walking again. I am grateful!
-Christopher
This video features a patient of Dr. Miller walking just months after a Total Ankle Replacement. The full story was highlighted on WCPO Channel 9 News.
-
I have nothing but good things to say about Dr. Miller ( and the staff at Beacon). My son had surgery on a broken foot there and I was glad that Dr. Miller performed his surgery. He truly is a wonderful Doctor and I have faith in his ability! He is extremely caring, he listens, he explains what procedure needs to be done and he is there for his patients!
-Former Patient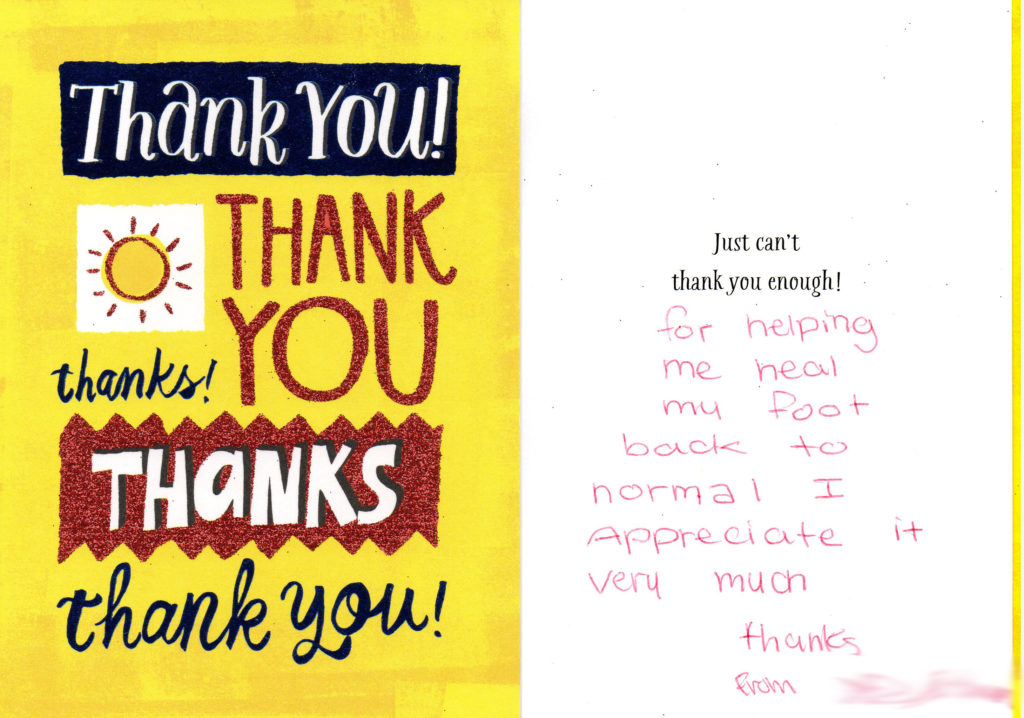 -
WOW… when I got up this morning and walked to the bathroom I was amazed at the difference.  I have my foot back.  Surgery has made a huge difference in my flexibility and comfort.
-Former Patient
Dr. Miller was great! My foot pain is gone. He has definitely earned my business.
-Former Patient
Dr. Miller is a fantastic surgeon and his staff (Kayla especially) are great. My daughter's surgery went very well, was easy to schedule, and she is now back to sports after four months of PT (also highly recommend Beacon PT). Dr. Miller called to check on my daughter after she came home from surgery. After that, appointments were easy to schedule and Dr. Miller took time to answer as many questions as we had during appointments. If we had questions outside appointments (which we did a lot), his assistant would email me back same day with answers. Cannot recommend Dr. Miller enough!
Thanks!
-Elaine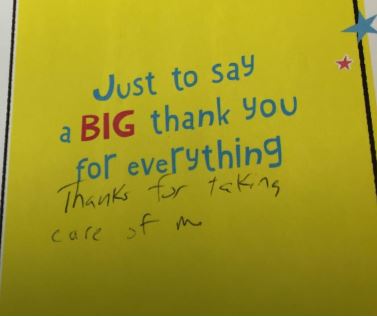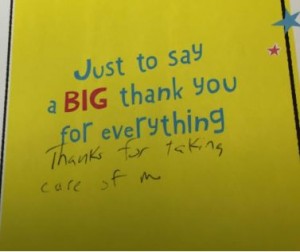 -Former Patient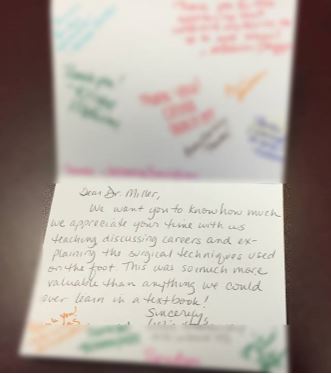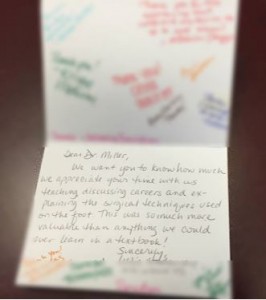 -Former Patient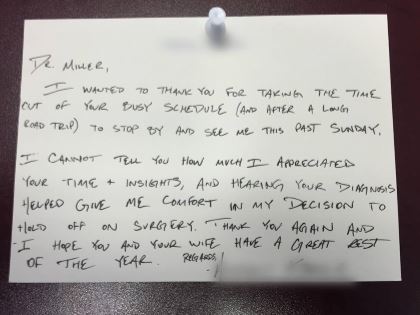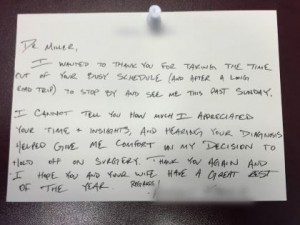 -Former Patient