Matt Strahm to Have Knee Surgery in Cincinnati at Beacon Orthopaedics
July 10, 2017
Left hander Matt Strahm will undergo knee surgery on Friday to repair his torn patellar tendon.  Strahm is expected to be out for about four months, which includes the rest of the season.  He sustained a knee injury while pitching a series facing the Minnesota Twins in early July.
Undergoing surgery appeared the best option after Strahm was placed on the Royals' 60-day disabled list.  It became even more probable when the left handed native of West Fargo, ND opted to seek a second opinion from Cincinnati Reds Medical Director and a founding physician at Beacon Orthopaedics and Sports Medicine.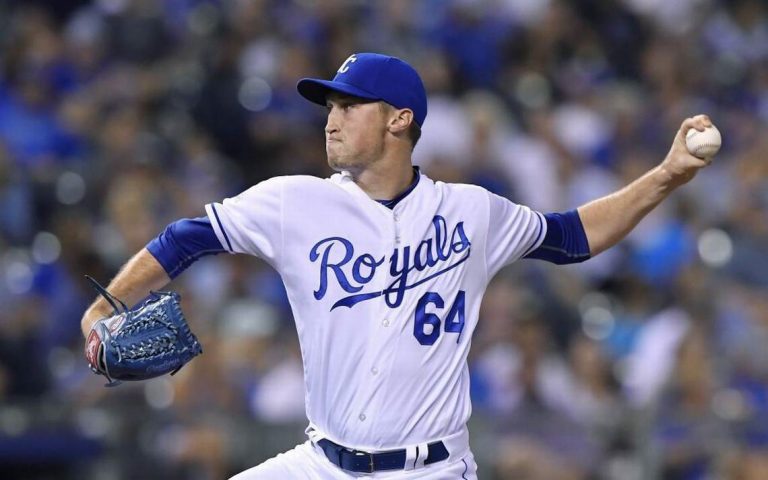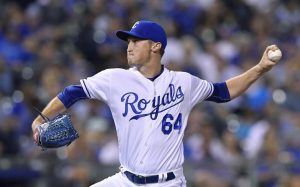 Recognized as one of the Top TEN MLB Super Surgeons according to Bleacher Report, Dr. Timothy Kremchek treats professional baseball players from all over the country.  After Dr. Kremchek's diagnosis, Strahm has decided to proceed with a surgical repair of his left patellar tendon.
Strahm's surgery forces the Royals to add yet another pitcher to the disabled list.  This comes on the heels of starting pitcher Nathan Karns, whose forearm soreness has kept him on the disabled list since mid-May.
Ned Yost, the Royals' Manager, expects Strahm to be back in action by spring training 2018.  "He'll be good to go," Yost stated confidently, noting that Matt Strahm is "a nice arm to have back there."
Matt Strahm, 25, was chosen by Kansas City in the 21st round of the 2012 draft.  His knee operation and the ensuing recovery will leave a gap in the Royals' pitching lineup.
One year after his dynamic debut on July 31, 2016, the left-hander has posted a 4.30 ERA and 26 strikeouts in 23 innings of relief work.  In fact, Strahm has given up only four earned runs in relief appearances since June 15th.
Despite the current blow to their bullpen, the Royals are doing their best to patch the gaps.  Lefty Travis Wood has been placed into the rotation, right as the team faces the Los Angeles Dodgers.  With Strahm and Karns out for the rest of the season, the Royals will need to dig deep into their pitching to compete for the rest of the season.
For the complete article written by Rustin Dodd and published by the Kansas City Star, please click here.
+