Interventional Orthopedics in Cincinnati
Interventional Orthopedics in Cincinnati
The goal of interventional orthopedics is to intercept a problem and heal it before surgery is the only option. With interventional orthopedics, a patient is examined for candidacy in a variety of treatments, including stem cell or platelet injections injections and even non-surgical procedures to remove damaged or sick tissue. Interventional orthopedists facilitate the body's natural healing and growth processes.
Regenerative Orthopedics
Using interventional orthopedics, specialists can help to treat your joint and ligament injuries and conditions with the least possible invasion. orthobiologics allows the body to heal itself in situations where surgery may have been recommended or where cortisone injections or physical therapy have not helped.
platelet injections (platelet injections) Procedures
One of the more popular orthobiologics techniques is platelet injections therapy, often considered to treat patients with osteoarthritis in the hip, knee, or shoulder. platelet injections treatments can also be used for patients with chronic tendonitis in the ankle or elbow.
This therapy can heal and rebuild damaged tendons or cartilage using a concentration of platelets from a patient's own blood. The goal of platelet injections Therapy is to jump start the healing process, prevent additional damage, and relieve pain.
These treatments are particularly effective because of the stimulating effect they have on stem cells in the target area. This stimulation causes the stem cells to work harder and heal the damaged tissue faster.
Stem Cell Treatments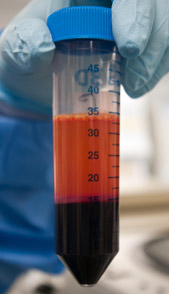 Stem Cells are cells that are found living in various tissues inside all of us. These cells can renew themselves and turn into other cells, and help to repair the body when damage occurs.
Often times when people age they are no longer able to produce enough stem cells to effectively repair the damaged body part. In order to overcome this, it is possible to extract stem cells from a high volume area, concentrate the cells, and then re-inject them into the injured body part.
At Beacon Orthopaedics we can use stem cell procedures to:
Treat bone fractures
Heal ligaments or tendons
Regenerate articular cartilage in arthritic joints
Replace degenerative vertebral discs
Perineural Injection Treatment (PIT)
If you are not a good candidate for any of these biologic treatments, PIT may be a good option to consider. This therapy has proven to be a safe and effective treatment to calm inflamed and injured nerves that are causing chronic pain.
The number of injections required to fully treat the inflamed nerves will vary depending on how many nerves are inflamed, the extent of inflammation, and how long the nerve has been inflamed. The typical patient will require 4-6 injections spaced anywhere from 7 days to 4 weeks apart.
Schedule An Appointment
If you are suffering from an injury or chronic conditions, and have some hesitations about surgery, interventional orthopedics may be a great path for you to explore. Let the experts at Beacon Orthopaedics and Sports Medicine help guide your joints through the healing process. An orthopedic specialist will be able to provide you with a full exam and will be able to tell you if you are a good candidate for interventional orthopedics or not.