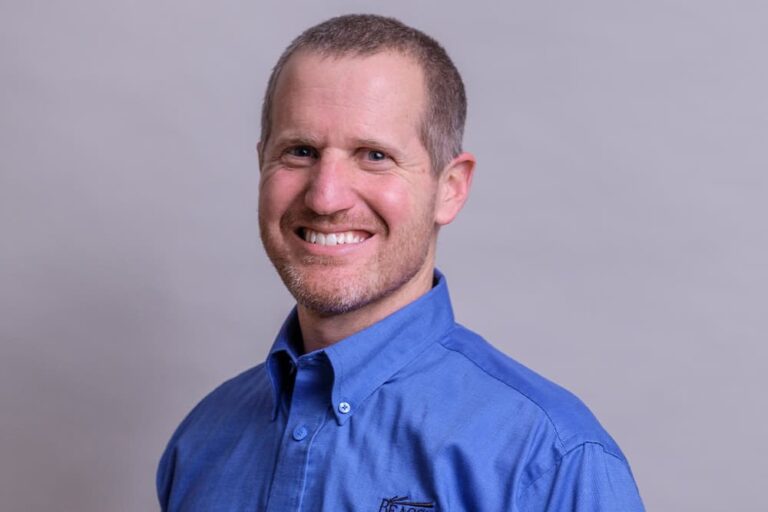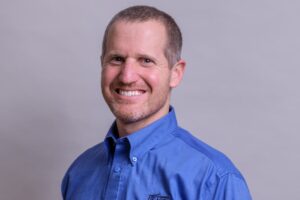 Joe Ehrhard is a Physician Assistant and Athletic Trainer. He received his undergraduate degree in Athletic Training from the College of Mount St. Joseph. He earned his Master's degree in Physician Assistant Studies from Marietta College. He was inducted into the Pi Alpha National Honor Society for his academic achievements at Marietta College.
He has worked with Dr. David Argo at Beacon Orthopaedics and Sports Medicine since 2005. He has extensive experience in the evaluation and management of a variety of orthopedic conditions, as well as advanced training in ultrasound and X-ray guided injections.
He is a clinical preceptor for multiple PA programs in the region. He enjoys teaching PA students about orthopedic medicine and being involved in the education of the next generation of PAs.
Joe currently sees patients at the Harrison Avenue office, Batesville office, and the Lawrenceburg office. He assists Dr. Argo in surgery at the Beacon West Surgery Center, Good Samaritan Hospital, the Christ Hospital, and Dearborn County Hospital.
When he isn't working, Joe enjoys spending time with his family. He is involved with multiple sporting events and activities with his six children.
Patient Experiences
"I want to thank Dr. Argo and Joe Ehrhard, PA for suggesting I try platelet injections treatment. I have had several other injections every three to six months for pain in my knee. I tried the platelet injections injection over a year ago and have been pain-free since. I tried the platelet injections treatment to avoid having a total knee replacement and so far it has worked." – Joe
– – –
"Joe takes the time to listen and explain well. In and out in a timely manner." – Happy Patient
– – –
"Dr. Argo and Joe Ehrhard have been caring for our family's orthopedic needs for many years. Our four children played competitive sports and there certainly were injuries along the way. Some were managed conservatively and some involved surgery. Dr Argo and Joe were always there to explain treatment options,answer our questions, and follow up for the best possible outcomes, getting the kids back on the field/court and ready to play. We've also had a few age related issues and Dr. Argo and Joe were able to address those as well, getting my spouse and me back to our usual activities. We are always confident in the care from Dr. Argo, Joe and their team at Beacon. – The Seibert Family
– – –
"I was having some pain with my elbow when I visited Beacon. Joe Ehrhard asked me some questions, listened intently, examined my elbow and noted that my pain was somewhat common for golfers. Since I had an upcoming golf trip, it was imperative that I get relief so I could be assured of playing frequently and pain-free. After an X-ray to confirm no other complications and some novocaine to numb the site, Joe did a guided injection of cortisone into my elbow.
At each step of the way, Joe was careful and considerate, explaining what to expect with the injections and how I would feel the following couple of days. Everything went precisely as he described, and one week later I was off to play golf for a week without any pain or worry.
The entire Beacon staff in Lawrenceburg were friendly and helpful, and my appointment was right on time. Thanks to Joe and his team!!" – Steve
– – –
"Joe did a fantastic job putting my 8-year-old daughter at ease. He let her pick her cast colors and talked her through the process. Her wrist healed quickly. We were grateful for how easy the entire process was! We would recommend Joe to anyone who has a kid with injuries." – Michelle
– – –
"Our experience with Beacon and Joe were wonderful. My 13-year-old son hurt his hand at school in gym class. Within two hours he was in the office and getting the needed x-rays, evaluation and cast to treat his injury. Joe took his time to not only explain to me as a parent but talked to my son directly to make sure he understood what was injured and the restrictions that he would have until it was healed.
The entire visit we were greeted by friendly staff and I was pleased with the interaction and time that Joe took with us to make sure that he had answered every question. My son is now back to everything he loves to do without the pain in his hand. We will continue to recommend Joe and Dr. Argo to our family and friends if they need personal and excellent orthopaedic care." – Amanda
– – –
"Joe is always quick & personable. He makes sure to take the best care of his patients and always remembers me the next time." – Sara