Non-Surgical Orthopaedic Physician
Orthopaedics is a broad medical field that spans everything from a sprained ankle to a reverse total shoulder replacement. Spine surgery, ligament, and tendon repairs, as well as proper nutrition all fall under the umbrella of orthopaedics and sports medicine. Since only a small percentage of musculoskeletal injuries and conditions require surgical intervention, many physicians choose to specialize in non-surgical care. At Beacon Ortho, we will help you find the non-surgical orthopaedic physician right for you.
These doctors often come through a Primary Care Sports Medicine or Physical Medicine and Rehabilitation track through medical school, residency, and fellowship training. At Beacon Orthopaedics and Sports Medicine, each physician will first recommend treatment with non-surgical options in order to help you accomplish your goals with as little intervention and downtime as possible.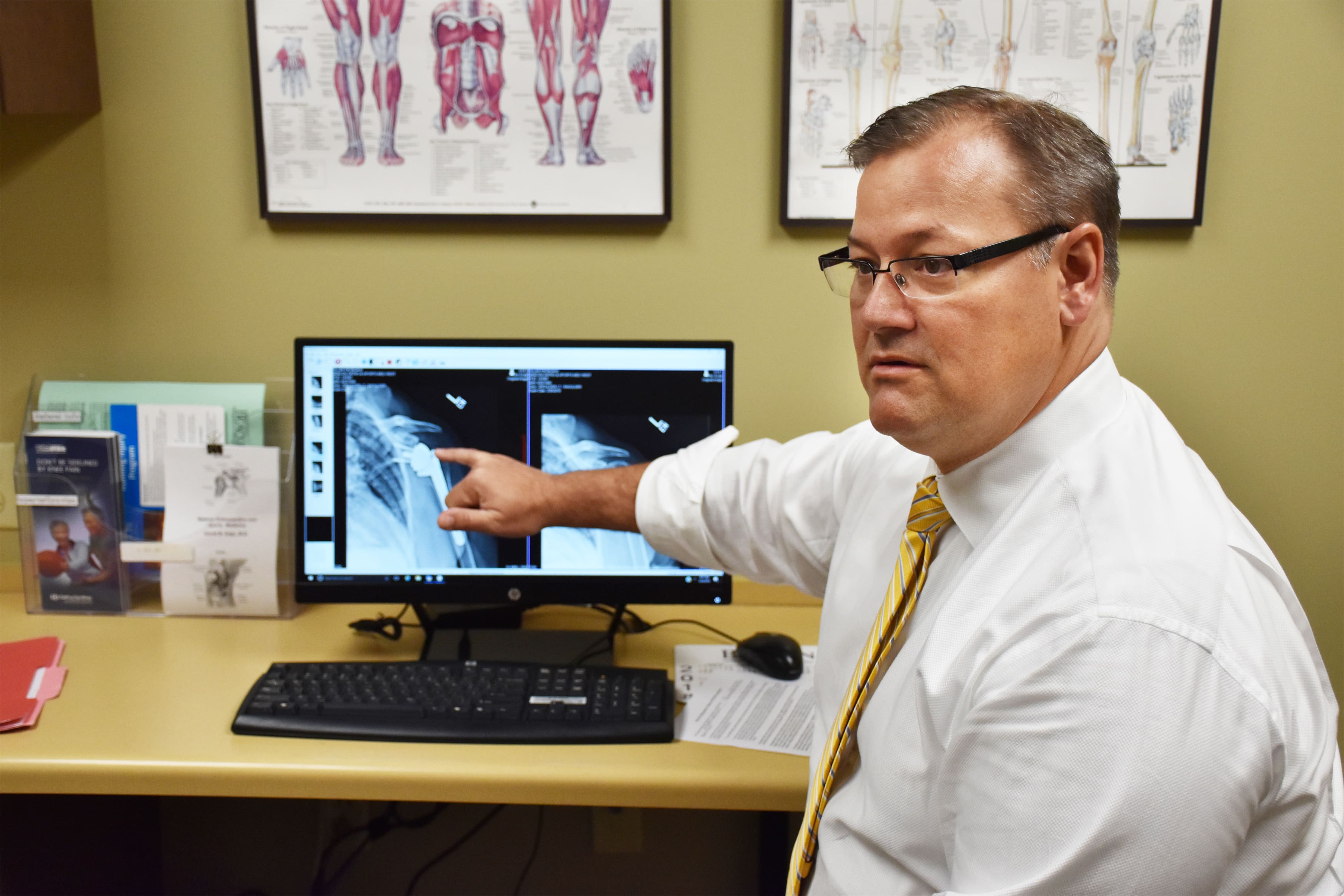 Non-Surgical Orthopaedic Options
Although surgery is sometimes required for situations such as complex fractures, ligament tears, or severe cartilage damage, nearly all strains, sprains, pulls, and even most fractures can be treated with nonsurgical intervention. Some of these treatment options include:
Over-the-counter or prescribed medication such as an anti-inflammatory
Physical therapy or rehab exercises
Injections, such as platelet injections or mesenchymal stromal cells (formerly known as stem cells)
Using orthotics, compression sleeves, or bracing to provide support and protection
orthobiologics
Recent advances in orthobiologics, such as mesenchymal stromal cell injections, amnion fluid injections, and platelet injections injections, have also made these fantastic options for treating orthopaedic and sports medicine conditions. orthobiologics is a technique that involves the use of ortho-biologics to help the body heal itself.
Contact Us
Beacon Orthopaedics has many qualified, non-surgical orthopaedic physicians that can consult with you to help decide the best plan of action in treating your injury. Call Beacon Orthopaedics today to set up an appointment or schedule online 24/7!