Beacon Orthopaedics & Sports Medicine and TriHealth announce joint venture – Cincinnati Business Courier
August 31, 2021
Two Greater Cincinnati health care providers have announced a new partnership agreement that aims to transform orthopedic offerings in the Tri-State region.
Beacon Orthopaedics & Sports Medicine and TriHealth said their new joint venture, which will be formally announced Tuesday, will improve quality, affordability and accessibility of care. Both groups will remain independent, but select TriHealth-employed orthopedic physicians will have the opportunity to join Beacon.
TriHealth and Beacon also will combine ambulatory assets, with plans to further develop TriHealth's Evendale hospital, starting early next year.
Officials called the move both landmark and pioneering. Beacon CEO Andy Blankemeyer told me the partnership will serve as a "model nationally" for how independent physician groups can partner with health systems.
"This is one of the first partnerships of its kind in the country," Blankemeyer said. "This creates the most comprehensive group of physicians and will allow for the most access across the entire Tri-State area. As we all continue to try to bend down the cost curve of care, by having a partnership like this we are truly going to see the impact across the entire community."
Financial terms of the partnership were not disclosed. The agreement includes the following essential elements:
TriHealth and Beacon will combine their existing orthopedic ambulatory surgery centers. That includes the Summit Woods Surgery Center, Beacon West Surgery Center and the TriHealth Hand Surgery Center. A future site will also be developed on TriHealth's Evendale campus. Blankemeyer and Mark Clement, TriHealth president and CEO, said it's too early to detail the size and scale of the investment in Evendale but may consist of repurposing some of the existing facility as well as expanding. It's a project officials hope to move on relatively quickly. The jointly governed network of facilities will be operated by Beacon on a day-to-day basis.
TriHealth orthopedic and hand surgeon physicians will have the option to join Beacon. Blankemeyer said a "vast majority" of TriHealth surgeons have decided to make the move, which should be effective in early October. At minimum, that includes 20 TriHealth-employed doctors, he said. This group of physicians will provide patients with access to orthopedic care in community-based locations. TriHealth pain management, podiatry and physical medicine and rehabilitation providers will remain in TriHealth's employed physician group. Beacon, one of the region's largest orthopedic practices, currently has 42 physicians. Its office location count will jump from 15 to 25 across Cincinnati, Northern Kentucky, and southeastern Indiana.
Through a co-management agreement, Beacon will provide support in leading TriHealth's musculoskeletal service line at all TriHealth hospitals. Through this arrangement, TriHealth and Beacon will work together to manage musculoskeletal services with TriHealth continuing to oversee the day-to-day management of the hospital-based orthopedic and sports services.
"Through this partnership, we can provide patients more convenient access to care," Dr. Peter Cha, president of Beacon, said. "TriHealth is the logical partner for us in taking this next bold step."
Clement, TriHealth president and CEO, said detailed conversations with Beacon had been underway for more than a year. The two organizations have partnered in various capacities for more than a decade — Beacon staff, for example, have practiced at TriHealth hospitals. Its physicians will continue to work with other regional health systems.
But Clement said the relationship deepened as orthopedic surgeries increasingly shift away from hospital inpatient settings to lower-cost ambulatory service centers.
TriHealth included its whole orthopedic surgeon group in the most recent discussions. Clement said it's generated a lot of excitement and enthusiasm.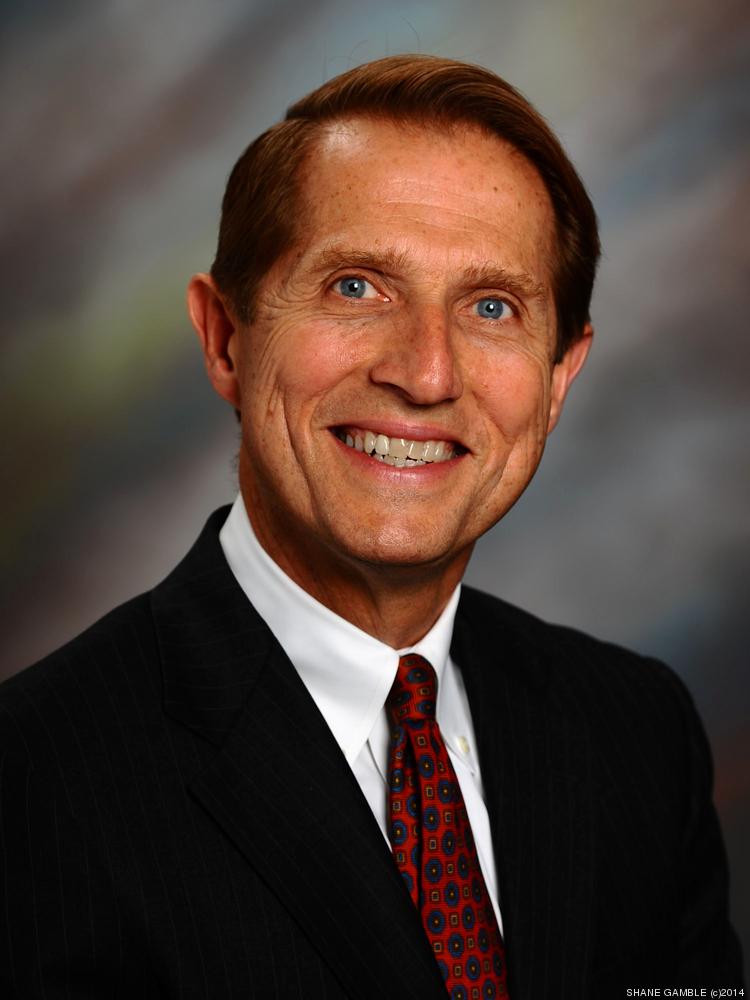 "[The providers] see the opportunity to take two really good programs and take them to the next level," he said.
"This is not a scale play," he added. "It's about access and ultimately being the best. It's about improving outcomes and performing at the very highest level, and not just getting bigger for the sake of getting bigger."
TriHealth, which operates Good Samaritan and Bethesda North hospitals, among other sites of care, is the region's third-largest employer with 14,000 team members.
Beacon, established in 1996, employs more than 700 in the region. Beacon is currently hiring at least 50 medical professionals as part of the transition. Positions range from nurses to clerical staff to medical assistants and more.
Blankemeyer and Clement said the definite agreement has been executed but the remainder of the documents will be finalized in October.
Karen Mueller, an executive vice president at Horan, which provides employee benefits consulting, life insurance and wealth management, said the partnership should lead to better outcomes for all. The joint venture is unique, she said, but plays on the strengths of both organizations.
"In this particular market, because of the competitiveness of our region, it really means they are putting their egos aside, for a lack of a better term, and doing what's best for the community — by combining their expertise, versus more bricks and mortar," she said. "This is a good step."
+