Beacon Orthopaedics Reaches Four Thousand Outpatient Total Joint Replacements Performed
March 17, 2021
CINCINNATI, Ohio – Beacon Orthopaedics & Sports Medicine proudly announces that they've completed 4,000 total joint replacement (TJR) surgeries in the Ambulatory Surgery Center setting. "This milestone shows our commitment to providing leading-edge joint replacement surgery options for our patients," said Dr. Matthew Johansen, a Beacon joint replacement surgeon. As a leader in outpatient orthopaedic care, Beacon continues to drive better healthcare with improved surgical techniques leading to less pain and faster recovery times. In addition, by providing TJR surgery on an outpatient basis, patients and employers can reduce their out-of-pocket costs when compared to inpatient settings.
Thanks to technical surgical advances and strides in post-operative pain management over the past six years, Beacon surgeons now regularly perform total hip and knee replacements and total shoulder replacements, at one of Beacon's convenient outpatient Ambulatory Surgery Centers (ASCs). "All of Beacon's TJR patients now go home either the same day or the next after surgery, quickly and safely setting them on the road to recovery," said Dr. Haleem Chaudhary, Beacon joint replacement surgeon.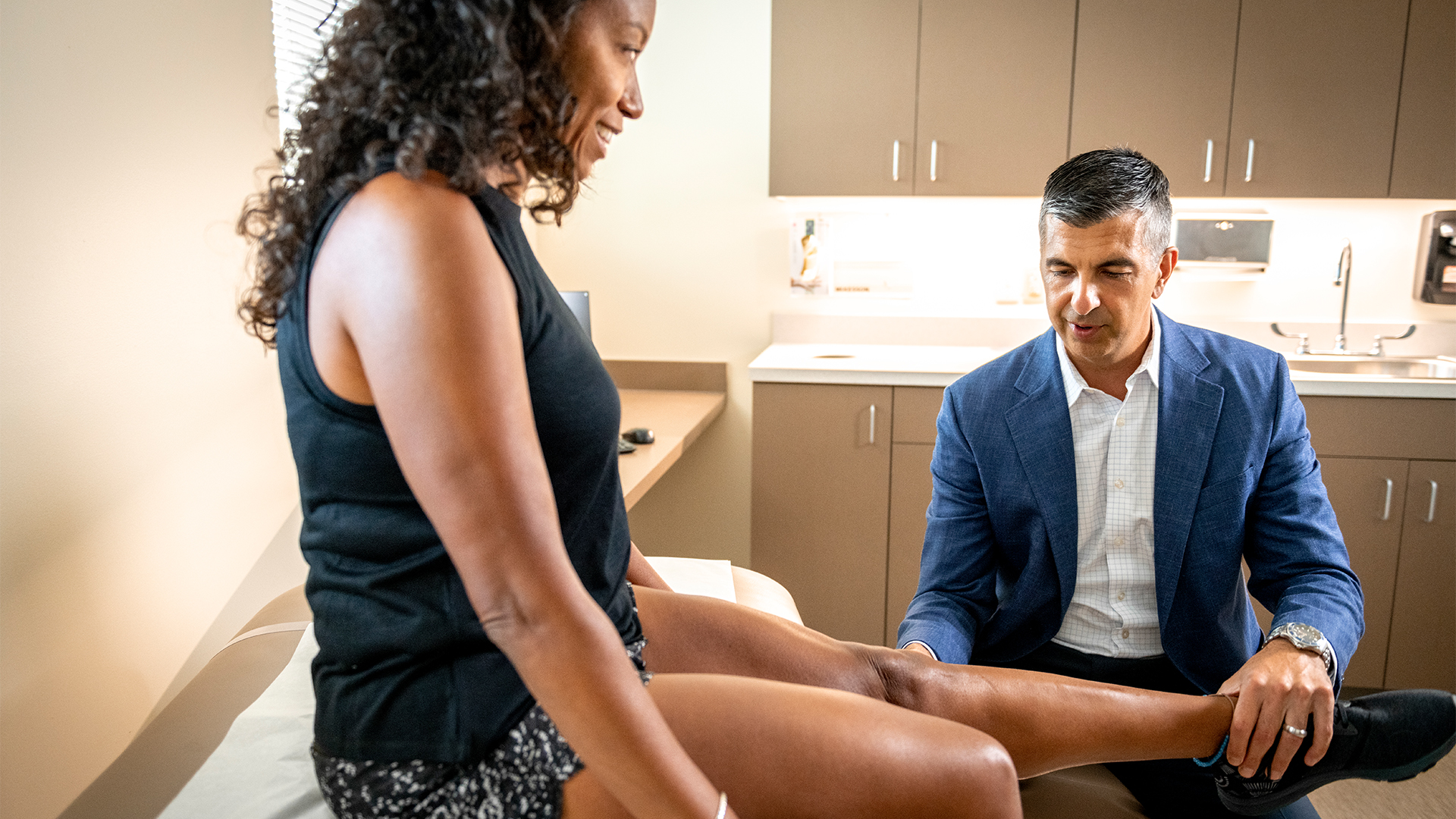 The Beacon clinical team works with each physician and patient to determine whether his/her orthopaedic surgical procedure can safely be performed at one of their state-of-the-art ambulatory surgical centers (ASCs). "Each situation is precisely evaluated, adhering to strict patient selection criteria," said Dr. Michael Swank, medical director for Beacon's Ambulatory Surgery Center. "We tailor our surgeries and treatment plans to the individual needs of each patient for better outcomes and quicker recovery times."
Outpatient surgery centers like Beacon's are reimbursed by insurance companies at a significantly lower rate than they do when the same services are provided by a hospital. This reduces the total cost of care for insurance providers, employers and patients alike. The cost savings can be significant not only for total joint procedures performed at an outpatient setting, but for all forms of orthopaedic care, including surgery, imaging, physical therapy, and other non-operative treatments.
"By utilizing our outpatient facilities, we are able to save patients, insurance companies, and employers up to 45% when compared to traditional hospital-based services," said Andy Blankemeyer, Beacon CEO. "We are constantly working to lower the cost of care for our patients by providing care in the safest and most cost efficient setting."
"Over the years, we have experienced significant growth at our ASCs due to the leadership of our physicians whose focus is on providing patients with a word class experience every time they walk through our doors," said Blankemeyer.
For more information about total joint replacement, ambulatory surgical centers or Beacon Orthopaedics & Sports Medicine, visit www.beaconortho.com.
+