Beacon expands physician options in Batesville and Lawrenceburg (2022)
January 31, 2022
Beacon Orthopaedics & Sports Medicine is expanding its physician presence in the southeastern Indiana communities of Lawrenceburg and Batesville.
The expansion includes a total of eight physicians between the two offices, with four physicians visiting Batesville and five physicians holding clinic in Lawrenceburg. This group of physicians includes long-tenured West-side doctors like Beacon's Dr. Argo, Dr. Chunduri, and Dr. Johansen Dr. Rolf, but also, includes newer Beacon physicians Dr. Grime, Dr. Mirkopoulos, Dr. True, and Dr. Wigton.
David Argo, M.D., is a board-certified and fellowship-trained orthopaedic surgeon specializing in sports medicine. He received his undergraduate degree in mechanical engineering from Vanderbilt University, Nashville Tennessee, where he was captain of the varsity soccer team. He earned his medical degree and completed an orthopaedic residency at the University of Tennessee.
Jaideep Chunduri, M.D., a native of Dayton, OH, is a board-certified orthopaedic surgeon specializing in spinal surgery and management of spinal conditions. He earned his medical degree from the Northeast Ohio Medical University in 1997 as part of an accelerated B.S./M.D. program. Before joining Beacon Orthopaedics and Sports Medicine in 2003, he completed his orthopaedic surgery residency at Henry Ford Hospital in Detroit, Michigan and his spine fellowship at the Southern California Orthopaedic Institute in Los Angeles, California.
Todd E. Grime, M.D., is a board-certified sports medicine physician at Beacon Orthopaedics & Sports Medicine who specializes in primary care sports medicine. After completing medical school at the Medical College of Ohio and his residency at Barberton Citizens Hospital, he went on to complete a fellowship for Primary Care Sports Medicine at the University of Kentucky. He now has over 15 years of experience in nonsurgical treatments and athletic injury prevention.
Matthew Johansen, M.D., is a Board Certified and Fellowship Trained, Orthopaedic Surgeon, who specializes in hip and knee replacements. He is sub-specialty trained in partial knee replacements, total knee replacements, total hip replacements, and revisions. Rather than requiring overnight stays, Dr. Johansen's patients are frequently able to return home within 24-hours of surgery.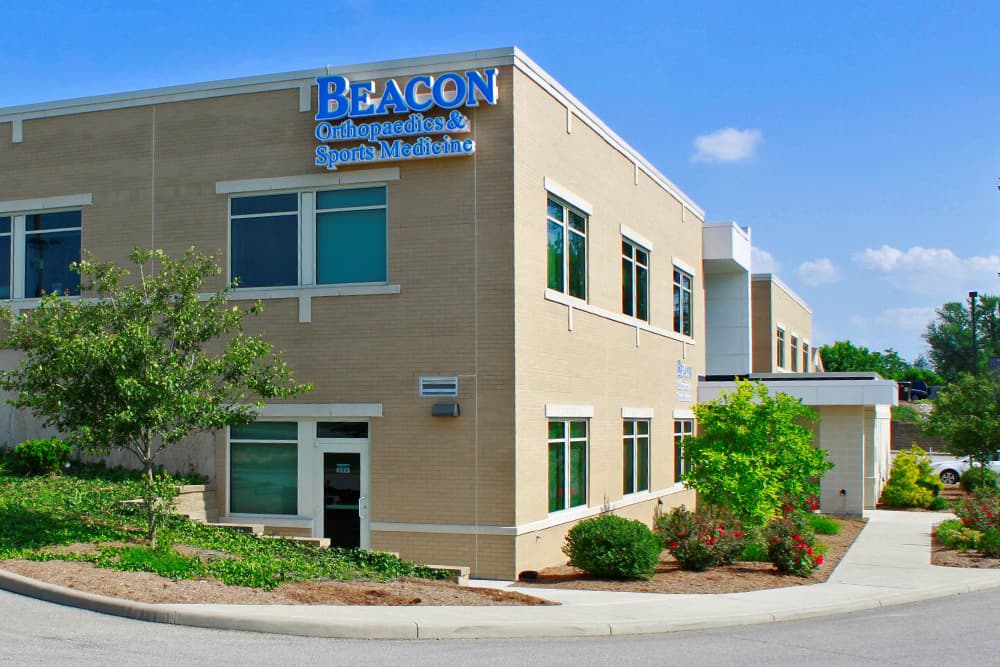 Nicholas S. Mirkopoulos, MD, provides total joint replacement and wider sports medical care to his patients. He is among 20 physicians joining Beacon from TriHealth through a pioneering partnership agreement that agreement includes Beacon and TriHealth combining ambulatory assets.
Dr. Mirkopoulos has treated patients in Batesville for 26 years. He said he loves the tight-knit community and small town charm of the city and is excited that Beacon's commitment to the area will increase and enhance orthopedic care in the region.
Robert Rolf, M.D., is a native of Cincinnati and a graduate of La Salle High School. He attended the University of Notre Dame where he received a BS in Chemical Engineering. After working as a Sales Engineer for two years, he returned to Cincinnati to study at the University of Cincinnati College of Medicine.
M. Scott True, M.D., is a board-certified orthopaedic surgeon specializing in total joint replacement, sports medicine, fracture care, and knee arthroscopy at Beacon Orthopaedics & Sports Medicine.
Dr. True's areas of interest are total knee replacement, total hip replacement including anterior approach, sports-related injuries, fracture care in adults and children and arthroscopic knee treatment.
Michael D. Wigton, M.D., is a board-certified and fellowship-trained orthopedic surgeon and hand & wrist specialist at Beacon Orthopaedics & Sports Medicine. In addition to ABOS certification in orthopaedic surgery, Dr. Wigton has subspecialty certification in surgery of the hand.  Dr. Wigton has over 10 years of medical experience treating upper extremity injuries, from the brachial plexus to the fingertips. He has special interest in microvascular surgery, traumatic disorders of the hand, wrist and elbow, post-traumatic complications, arthritic conditions, and peripheral neve injuries.
"Beacon has been bringing the best care to patients in the community of Batesville and the entire southeastern Indiana market for years," said Beacon President Peter Cha, M.D. "With additional physicians, we can serve even more patients by offering quality, accessible, and valuable orthopedic care."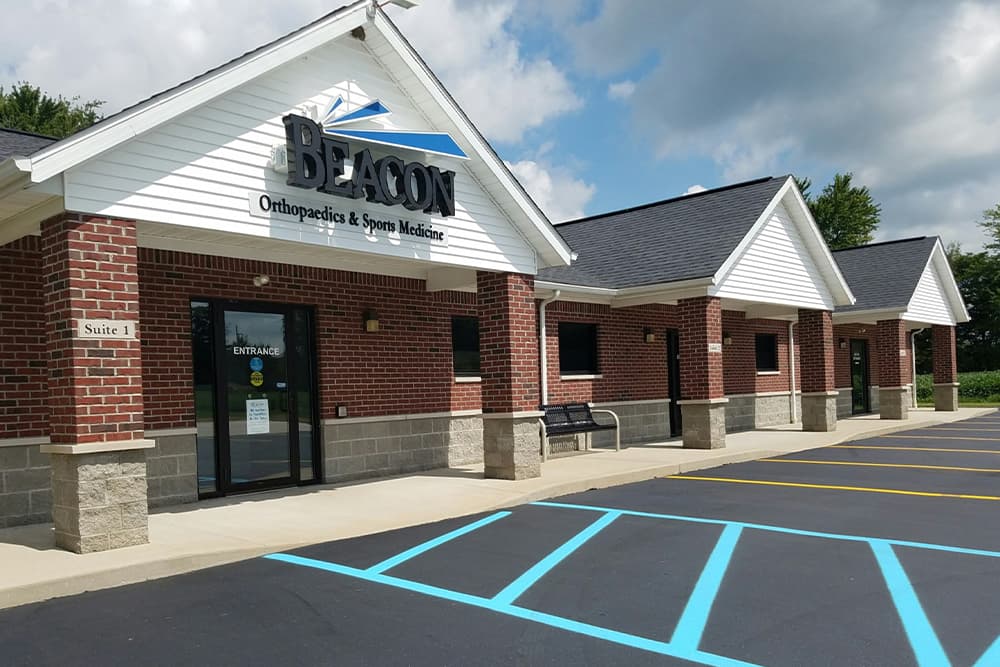 Beacon's Batesville location is at 1360 East State Route 46 and their Lawrenceburg location is at 605 Wilson Creek Rd, Lawrenceburg, IN 47025. You can schedule an appointment with any of the physicians who visit these offices by clicking on the icons above or visiting our online scheduling platform here. You can also call our 24/7 call center to speak with a live representative at (513) 354-3700.
+